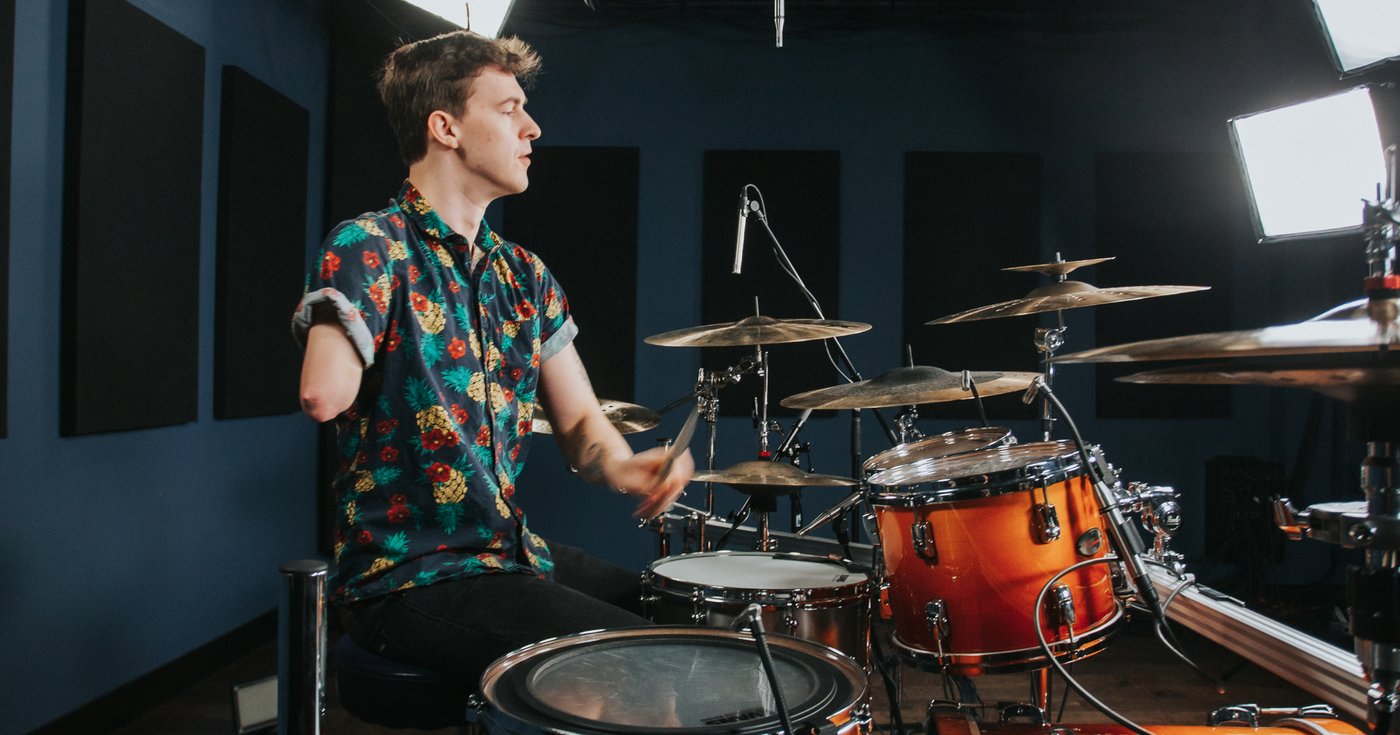 99.9% (our educated guess) of people have a weaker hand, and most drummers spend their entire drumming lives trying to improve it. Jack Thomas found himself with no choice after a workplace accident took his dominant arm. An open-handed player, he was drumming again just one week later so he wouldn't skip a beat. He did whatever it took to get his left hand up to speed.
In this lesson (recorded live), Jack goes over some of the tips that worked for him, how to conserve energy, and how to use rebound to your advantage.
Imagine if two-handed drummers played like Jack does with one hand. If you can develop your weaker hand this much – even playing like a one-handed drummer – imagine how much more you could do on the kit.
Lesson Index:
0:00 – SONG: "Reginald" by Etheria
4:55 – Introduction
11:46 – SONG: "Stolen Eyes" by Burn Away
18:46 – Left hand 'paradiddle accents'
24:35 – Accepting rebound
30:40 – The importance of ghost notes
36:15 – One-handed rolls
40:37 – Relaxing your body
44:43 – SONG: "Tailspin" by Etheria
48:25 – Jack and Jared Falk duet
About Jack:
Jack has been drumming and playing bass for over 10 years. In 2015, he lost his right arm in a workplace accident but didn't let that stop him. He now inspires others to overcome their own challenges and is a sought after motivational speaker. Jack currently plays with Burn Away and Etheria, can be heard on multiple recording sessions as drummer and producer, and works at Drumeo.
Special Thanks To:
Pearl Drums
Sabian Cymbals
Evans Drumheads
Sweetwater
Follow Jack:
Instagram
Twitter
Facebook
YouTube
SHARE THIS: