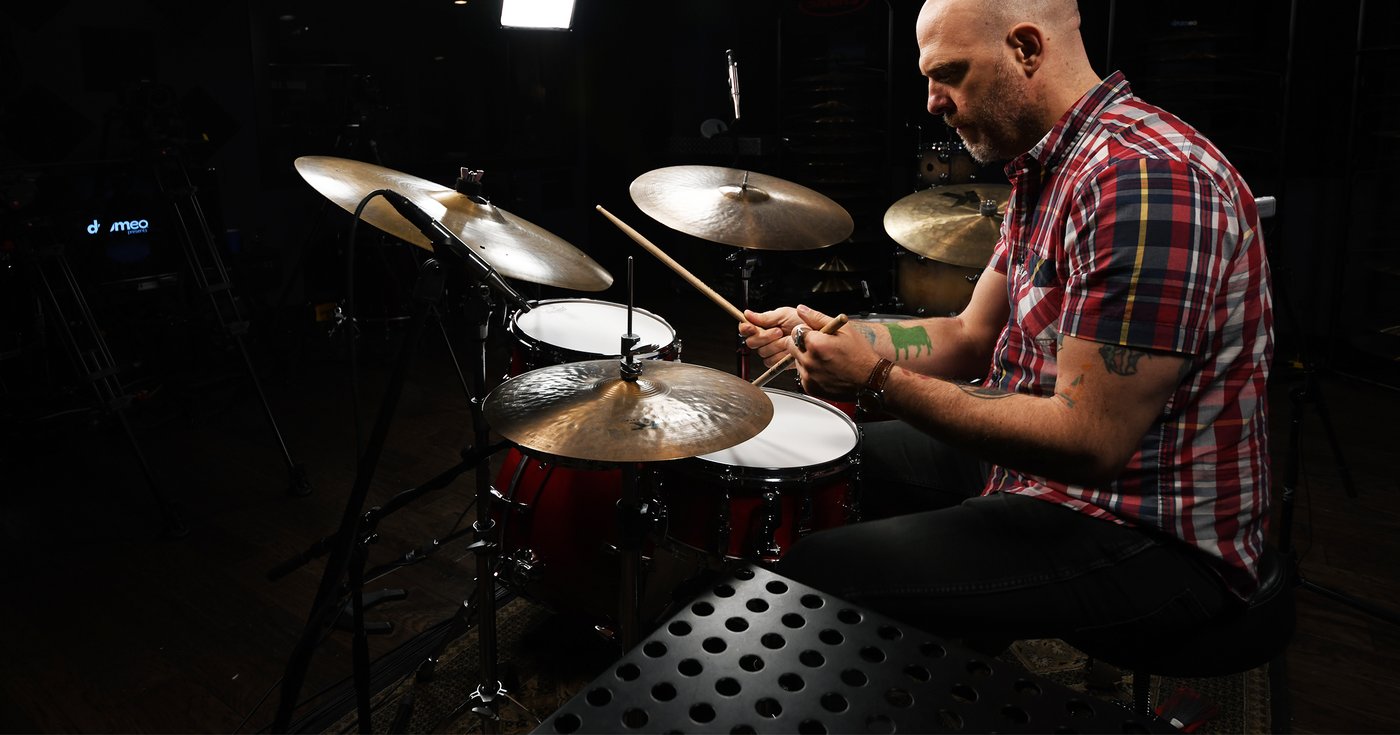 Improvising is to create and perform spontaneously. It can be one of the biggest pain points for many drummers (beginner OR advanced) whether it's having to perform a drum solo or even coming up with a drum fill in the middle of a song. If you add a layer of intention and of musicality over it, improvising becomes a totally different beast and an extremely demanding discipline.
Dave King will cover how to get started, perform and break down his own improvisational pieces, and discuss your mental and physical approach to orchestrating on the drum kit.
Lesson Index:
0:00 – Improv. 1
2:20 – Introduction
5:00 – How do you teach someone to improvise?
7:12 – Where should you start?
9:34 – Improv. 2
20:37 – How to get started
23:14 – Improv. 3
36:20 – Is the drum kit fully explored?
48:06 – Closing thoughts
51:13 – Improv. 4
About Dave:
Dave King is a renowned jazz drummer who is best known for his creative playing in The Bad Plus and the Dave King Trucking Company. With over 50 album recordings under his belt, and having performed in 75 countries over six continents, Dave is the quintessential modern, gigging, jazz drummer. Alongside the great level of success he found with The Bad Plus and the Dave King Trucking Company, Dave co-founded the bands Happy Apple, Love-Cars, and Halloween, Alaska. As a sideman, great musicians like Bill Frisell, Joshua Redman, Dewey Redman, Jeff Beck, Tim Berne, Hank Roberts, Chris Speed, Kurt Rosenwinkle, Django Bates, and Chris Morrissey are just some of the few he has played/recorded with over the years.
Go check out Dave King's YouTube channel for more improvisational goodness and other drum lessons by Dave.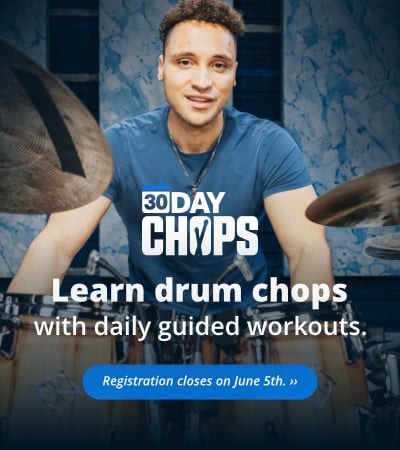 SHARE THIS: