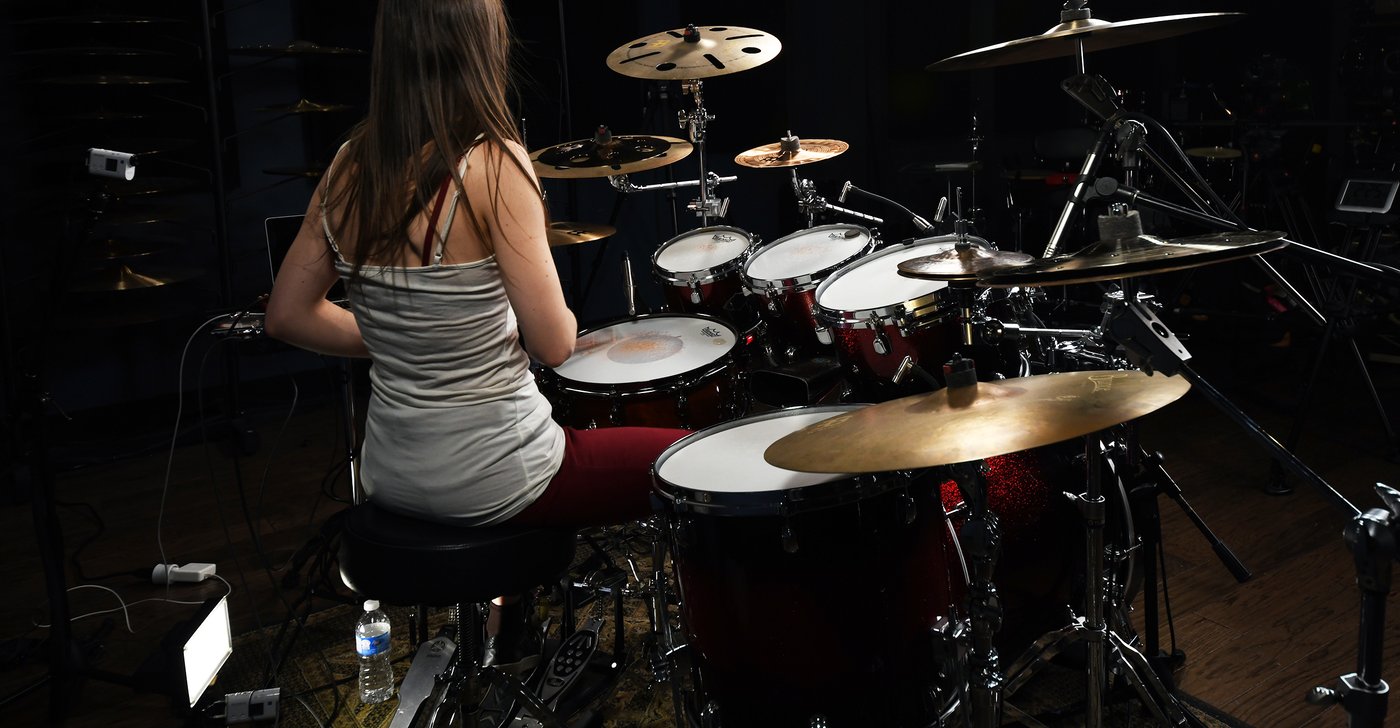 The world of rhythm can be as complex as you want it to be. Some drummers like to keep things stripped down and simple, while others prefer to load up the bar and keep busy. There's a time and place for each, so it's good to have the facility to be able to pull out one or another at the drop of a hat.
Today Camille Bigeault is here to teach you groove illusions. A groove illusion is a pattern or groove that the listener doesn't expect and causes them to second guess the time signature. Sound like fun? Download the sheet music, get behind your kit, and follow along!
Lesson Index:
0:00 – SONG: "Room 8" by Camille
4:10 – Introduction
8:43 – SONG: "Human Hardware" by Icefish
13:01 – Groove Illusion #1
20:14 – Groove Illusion #2
25:44 – Groove Illusion #3
30:07 – Groove Illusion #4
33:44 – Groove Illusion #5
41:22 – SONG: "Super Moria Bros."
About Camille:
Camille Bigeault is a drummer from Toulouse, France who's best known for her creative exploration on the drums and polyrhythmic-based drumming clips that she posts across her social media channels. She studied drums at a conservatory and went on to earn a jazz musicology degree. Camille has played with a wide array of musical projects, such as Xxelles (a jazz-fusion band), La theorie des cordes (a progressive jazz-rock band), and Genesya (a Genesis tribute band). She also played 86 gigs at The Palace in Paris with the french rock-opera group Le rouge et le noir.
SHARE THIS: