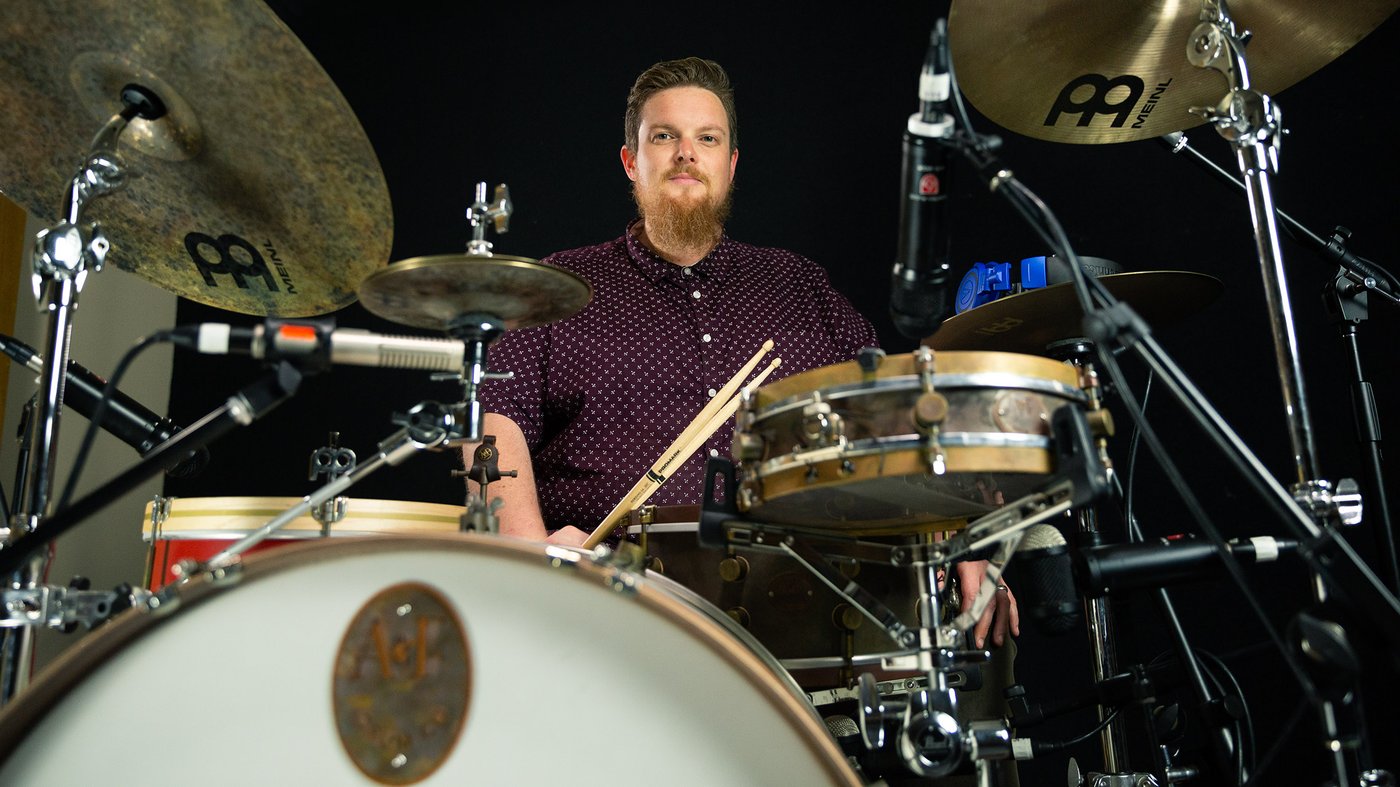 "If you want to play busy, learn how to play all of the in-between stuff really quietly."
Brody Simpson is a drummer and recording engineer from Perth, Australia. He is a co-owner of Underground Studios and out of that studio he, in addition to the regular studio services, provides a service that he calls RealDrumsForYou. Brody is very well-known in the drumming community as an exceptionally creative engineer and fantastic drummer, who's interested particularly in creating sounds that you may believe are samples. Instead, he has spent years painstakingly creating these sounds by experimenting with equipment and acoustic instruments.
While Brody doesn't tour and has spent most of his career in a studio, he has had no shortage of keeping busy as a professional engineer and session musician. In this chat, we discuss many talking points directly related to his specialties.
In this episode:
You will hear about…
Brody's change of approach to laboring over his work
Maintaining a fresh outlook towards recording multiple takes
How Brody approaches the conversation with artists when offering different ideas for their music during a recording session
Drummers developing a sound and whether drummers pardon their creativity often for the sake of the music
Whether or not Brody's ideas can always become reality as he imagined
The importance of playing quietly while recording
Some tips for when you plan to buy some recording equipment
Why you should listen:
Brody is highly specialized in recording drums and other instruments. Considering how many people are now getting into home recordings, Brody is a wealth of information. There are many tips and ideas being presented here that will be incredibly useful for drummers who are making their own recordings and don't have access to a knowledgeable engineer. It won't answer all of your questions by any means, but the bulk of the conversation relates to drummers who are diving into more studio work and/or are making recordings.
Follow Brody:
Instagram
Facebook
Website
Follow Drumeo Gab:
Instagram
Facebook
YouTube
SHARE THIS: