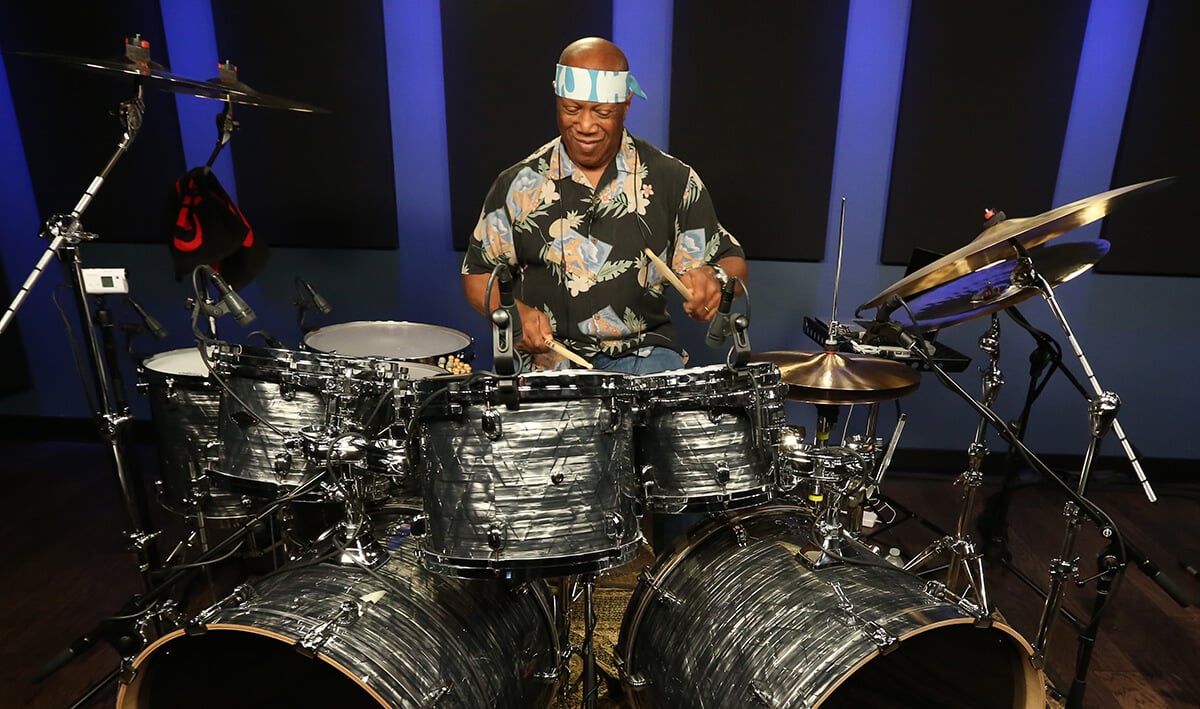 "The one environment that I cannot lie in is music. Music tells the truth all the time. Either you can play or you can't."
Try Drumeo for free for 7 days
This is our second episode with the great Billy Cobham, and we are talking about the nature of creativity.
In this episode:
You will hear about…
Billy shares his thoughts on where creativity comes from.
Does creativity ever tire for Billy?
With advancements in technology are we better off nowadays or was there more of a hotbed of creativity in the past?
The importance of taking notes to capture creativity that would be fleeting if not captured somehow.
Why you should listen:
Creativity is a deep subject and it is one that I enjoy exploring with my guests. In particular, to hear testimony of an incredible musician stating that his creativity never ceases to exist is inspiring to hear. I wondered if there ever comes a point where you run out of ideas.
Follow Billy:
Instagram
Facebook
Website
Follow Drumeo Gab:
Instagram
Facebook
YouTube
SHARE THIS: