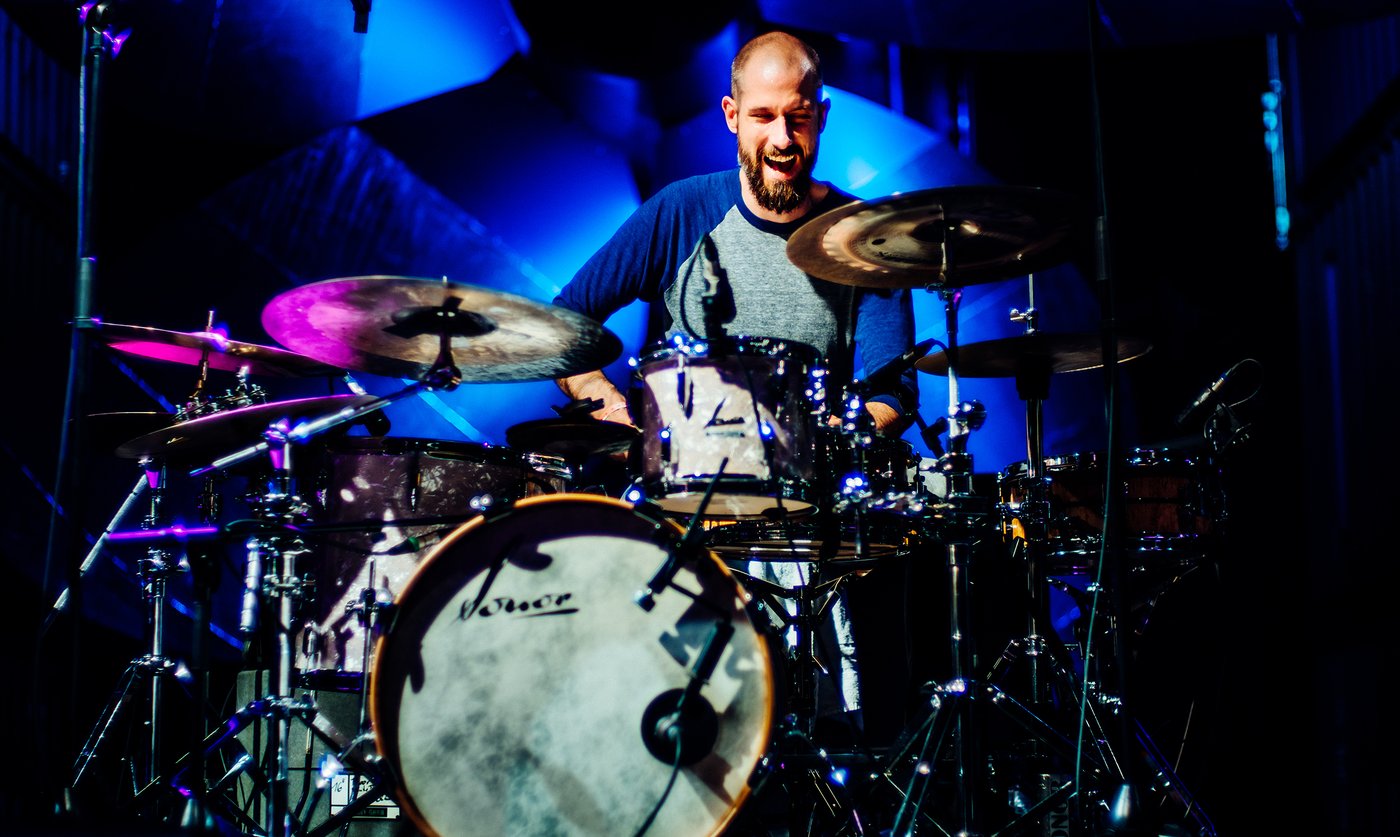 "To stay on course there has to be a course in the first place."
Try Drumeo Edge for free for 7 days
Benny Greb recently released his book Effective Practicing For Musicians: The Ultimate Guide For How To Become Better At Your Instrument. It took him many years of research and several years to write it.
He wrote me late last year to ask about discussing his book on the podcast, to which I replied, "Absolutely! Send me the book and we will do it!". Upon receiving it, I began reading and put together my own EPM (Effective Practicing for Musicians) system using the book and its sets of questions to determine where I wanted my drumming to go and what needed to be addressed. Since then, I have never been so happy and determined in my drumming life. 
The book calibrates you and fills you up with momentum to tackle the lessons, whether online or in person, with more focus and purpose. Whenever I look for lessons on Drumeo Edge, I now know exactly what I am looking for.
I consider this book an essential resource for drummers who are committed to becoming the musician they wish to be. You can get it right here.
In this episode:
You will hear about…
Why we must separate playing from practicing
Benny's ratio between time spent practicing versus playing
How we should treat ourselves during practice
A story from the book outlining how small changes applied consistently over time can create an enormous impact
The Whale Method
The Feel Good Factor
What you should practice
Why should you listen?
Do you want to become better at your instrument? If you said yes to that question, you should listen to this. This is only the first part of three parts of the EPM series and I think this is a nice coat of primer for what's to come.
A lot of the material in the book and within this podcast episode resonated with me deeply. These are things that most, if not all of us go through, and it's valuable to have some empathetic advice to steer us toward more clarity.
Music featured in today's show
Moving Parts – "Celsius": 0:00
Greb/Husband – "Immune System": 1:33
Greb/Husband – "Icebath": 11:50
Greb/Husband – "Meditation": 32:53
Benny Greb – "No. 1": 43:37
Feature Photo: Gerhard Kuehne
Follow Benny:
Instagram
Facebook
YouTube
Website
Follow Drumeo Gab:
Instagram
Facebook
YouTube
SHARE THIS: