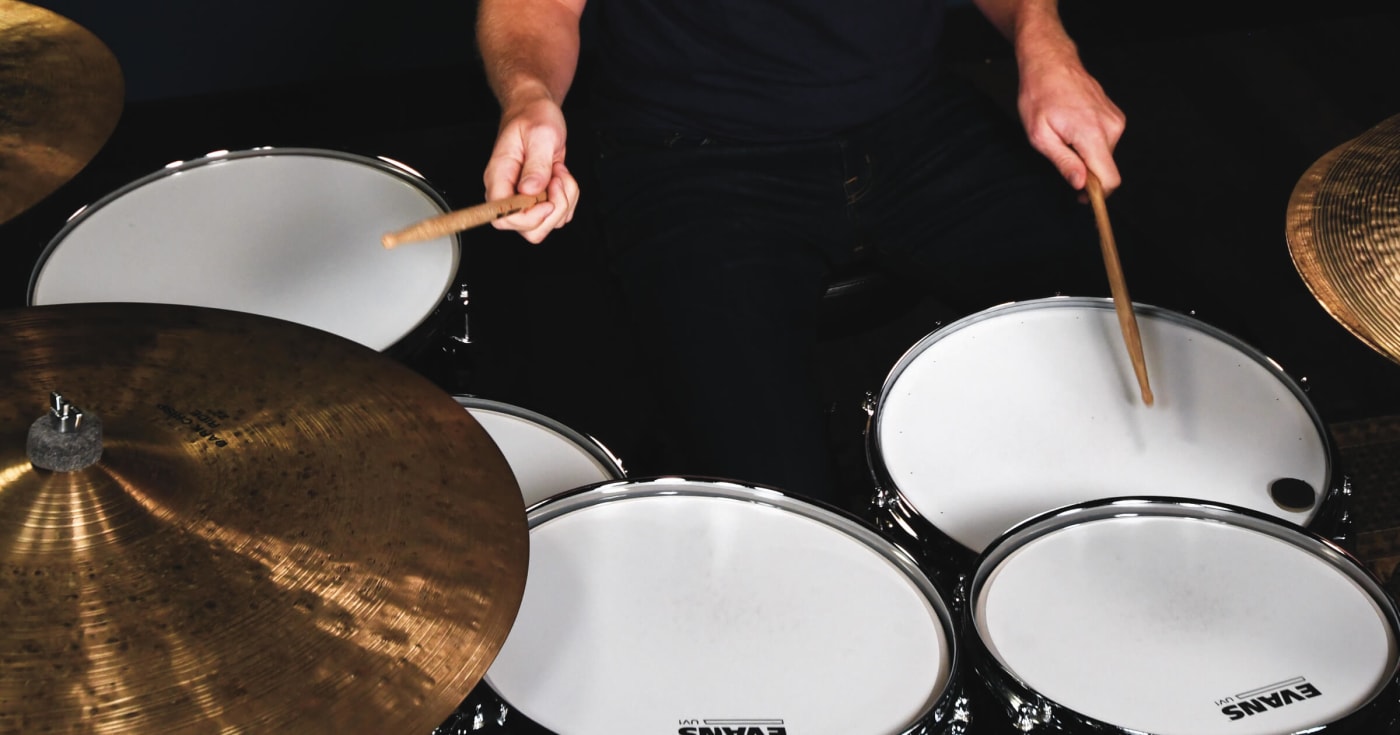 Join Drumeo Today! »
Download the Sheet Music »
This iconic drum groove in "Come Together" by the Beatles, performed by the great Ringo Starr, is one you're all familiar with. This is from their 1969 album titled "Abbey Road".
TIP: If you're looking to achieve a tom sound similar to the recording, throw some towels over your drums!
Alright, let's break this baby down. This pattern consists of a combination of ride cymbal and bass drum, a hi hat part, and a melodic run down the toms. Here's the groove in it's entirety:
1) The first quarter note consists of two 1/8 notes played with the bass drum and ride cymbal simultaneously. Easy enough!
2) The second quarter note is over on the hi hat. We'll be playing three 16th note triplets followed by an eight note using a single stroke roll leading with the left hand. Why? Ringo was actually a left-handed drummer playing a right-handed kit during this recording! It'll make more sense when you play the rest of the bar.
3) The remainder of the pattern will be a full run down the toms. Start by playing five notes on the hi tom and one note on the mid tom (again, leading with your left hand) in 16th note triplets.
4) Finally, play the exact pattern found in the second quarter note – but this time between your hi tom and floor tom.
To learn the entire song and download the full transcription, try a free trial to Drumeo Edge.
SHARE THIS: