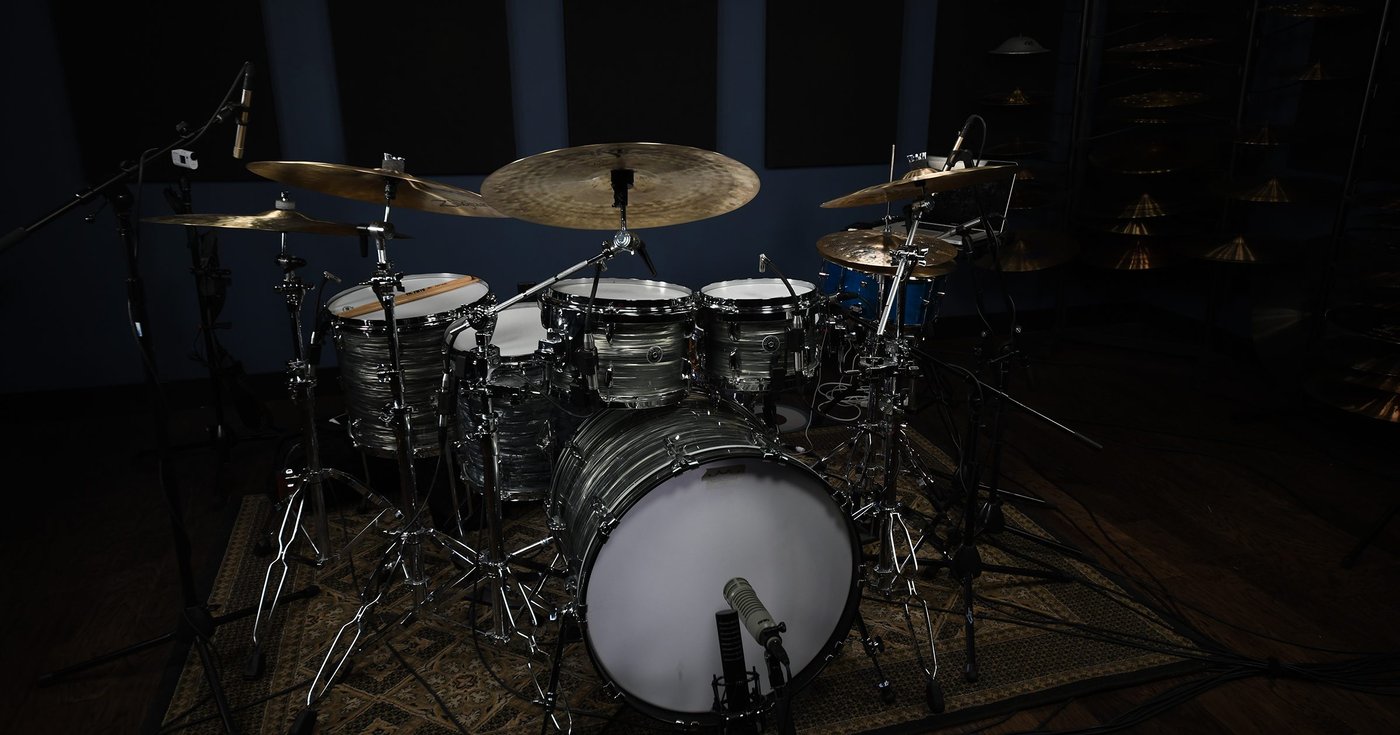 This post has been republished from Steve Goold's blog. Steve Goold has drummed with artists such as Sara Bareilles and Owl City, and has been a guest instructor at Drumeo.
---
These are the albums that have been influential to me, so much so that I think they will be equally influential to other players as well. This means that I won't necessarily include all of the great records on YOUR list of big influences. If you think there's a record that I need to add, let me know and I will check it out.
I've intentionally left a ton of history's great drum albums off the list. The main reason is that I'm trying to not repeat styles and concepts too much. So while there's only one Zeppelin record on the list, they are ALL worth listening to! I might also be missing a great record simply because I forgot about it or don't even know about it. Again, just let me know about it, and I'll check it out.
I'm trying to cover all the bases here: rock, pop, jazz…good pocket, unique fills, well executed but straight-ahead fills…etc. However, I've excluded a few categories altogether. Hardcore would be a great example. I am painfully unfamiliar with hardcore bands and drummers, and it is a VERY niched style – too niched, in fact. The hardcore records, although great in their own right, have had very little impact on the rest of the drumming world. The point of this list is for albums that EVERY drummer should know about, but I admit that I don't really mean every drummer, just most drummers.
The list is alphabetical by artist, with the album title in italics and the drummer in parentheses.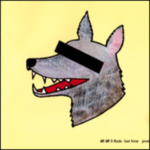 12Rods – Lost Time (Dave King)
A great Minneapolis rock record. King brilliantly combines smart/progressive ideas with appropriate and sensible rock playing. Some wicked chops on this album…pretty complex stuff.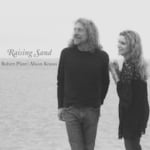 Allison Krauss/Robert Plant – Raising Sand (Jay Bellarose)
Grammy-winning folk/country collaboration. I learned a lot about expanding and contracting the groove from this album, as well as marveling at the tones that Jay Bellarose and producer T-Bune Burnett created.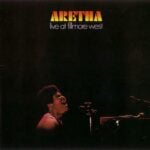 Aretha Franklin – Live at the Fillmore West (Bernard Purdie)
The great Aretha Franklin accompanied by the great Bernard Purdie. Funk, pocket, groove, band-leading…'how to be a drummer 101.'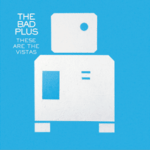 The Bad Plus – These Are The Vistas (Dave King)
The poster-children for current prog-jazz, The Bad Plus combine crazy chops and odd time signatures with artful and sensitive playing. This album is a great lesson on thinking outside the box in playing the drumset.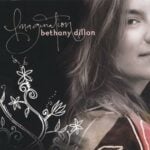 Bethany Dillon – Imagination (Josh Robinson, Dan Needham)
CCM singer/songwriter pop from an incredible vocalist. The grooves are dripping with great feel, and the fills are really creative.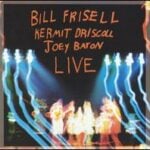 Bill Frisell – Live (Joey Baron)
Early 90s avante-garde jazz guitar trio. Joey Baron's approach is like none other. Very tasteful and amazingly creative. You will be constantly asking yourself, "how is this weird weird playing working so well?"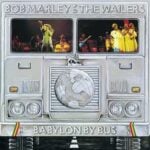 Bob Marley – Babylon By Bus (Carlton Barrett)
Reggae uses a unique and somewhat mysterious feel/groove, and Marley's rhythm section (Carlton and his brother "Family Man") was the definition of the reggae sound. This live album context gives a focused and clear example of the legendary Barrett brothers.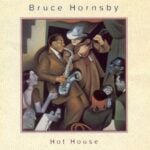 Bruce Hornsby – Hot House (John Molo)
John Molo is solid and inventive, but the really great part about these cross-between-jam-band-and-pop tracks is the diversity of feels. Shuffle, latin, bluegrass, improvisation, odd-time signatures…this record has it all.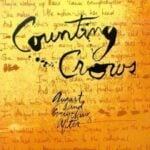 Counting Crows – August And Everything After (Steve Bowman)
A really unique sounding record for having enjoyed so much pop success. Bowman plays very unorthodox stuff in these songs, but it all fits very well.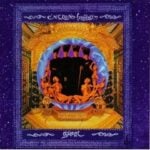 Critters Buggin – Guest (Matt Chamberlain)
The studio great Matt Chamberlain stretching out in a jam-jazz context. Lots of layers. Dense and complex grooves, all with Matt's signature feel.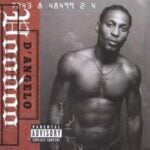 D'Angelo – Voodoo (Amir Thompson)
This record BLEW MY MIND when I first heard it. Live neo-soul R&B with Pino Palladino on bass. Questlove's grooves are so deep, and the whole record has this crazy lilt that just shouldn't be possible.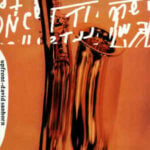 David Sanborn – Up Front (Steve Jordan)
Steve Jordan lays down 9 incredible grooves on this album (one per track). He is patient and consistent, and the patterns are SUPER grooving and very creative.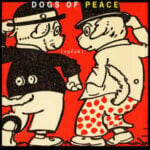 Dogs Of Peace – Speak (John Hammond)
Nashville session greats playing 90s pop/rock. The sound is somewhat dated, but the playing is SO solid. John Hammond has a couple earth-shattering grooves on this record, and a few fills that took me a WHILE to figure out.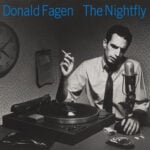 Donald Fagen, The Nightfly (James Gadson, Ed Green, Jeff Porcaro, Steve Jordan)
Just look at the list of drummers on this record. Holy cow… all on one record. Vintage tones with interesting yet somehow obvious parts, all with incredible precision. It's as good as you think.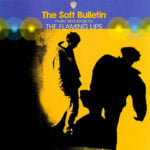 Flaming Lips – The Soft Bulletin (Steven Drozd)
This record affected me in a lot of ways. The main thing to listen for is Drozd's role in the band: tons of backdoor parts and interesting twists and turns. He lays down huge pockets, but he's definitely not a "stock option" kind of player.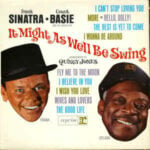 Frank Sinatra/Count Basie – It Might As Well Be Swing (Sonny Payne)
This album would be my first suggestion to anyone wanting to learn the art of big band jazz drumming. Every single note Sonny Payne plays has clear purpose and intention in driving and supporting the band.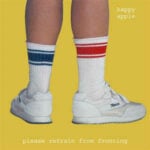 Happy Apple – Please Refrain From Fronting (Dave King)
Prog-metal-avantgarde-jazz. Saxophones/electric bass/drums. Incredible compositions…incredible musicians. Face-melters and sensitive ballads…and seriously, NOBODY plays drums like Dave King. This is similar to the Bad Plus recording listed above, but it's still worth having in the collection.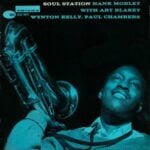 Hank Mobley – Soul Station (Art Blakey)
This record is quintessential "jazz" in a small band setting. Blakey delivers unbelievably solid time and a deep swing, all within the parameters of classic jazz vocabulary.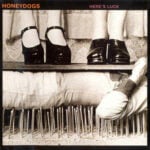 The Honeydogs – Here's Luck (Noah Levy)
This Minneapolis rock band has enjoyed far less commercial success than they deserve. Great songs, and Noah Levy has a feel that heavyweight LA producer John Fields told me he has never heard anyone replicate.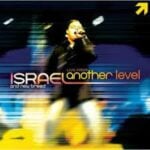 Israel Houghton – Live From Another Level (Chris Coleman)
Smoking gospel. Horn section, percussionist, 7 vocalists, and chops for days from Chris Coleman. Some of the fills on this album just aren't possible.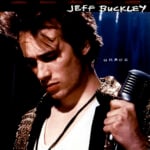 Jeff Buckley – Grace (Matt Johnson)
This album taught me a lot about transmitting emotion through the drumset in a rock context. Emotion, not just energy.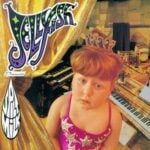 Jellyfish – Spilt Milk (Andy Sturmer)
Andy Sturmer rules so hard. Lead singer while playing a hybrid cocktail kit standing up. LOTS of interesting ideas amidst dense production. A careful listen will reveal a lot of wisdom toward playing great parts in a thick and busy soundscape.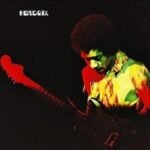 Jimi Hendrix – Band Of Gypsies (Buddy Miles)
A perfect demontration of how a good drummer should play behind long and drawn-out jam solos. Hendrix is Hendrix on this recording, and Buddy Miles supports him without being a distraction.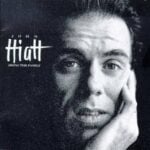 John Hiatt – Bring The Family (Jim Keltner)
The great Jim Keltner with an incredible performance. The tones are somewhat dated but the pocket is exactly what you'd expect. Living, breathing, GROOVING.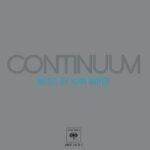 John Mayer – Continuum (Steve Jordan)
Perfect parts and perfect feel on a perfect pop/rock record. Every drummer should listen to this album once a week. I am not kidding.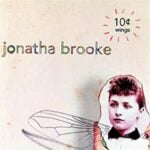 Jonatha Brooke – 10 Cent Wings (Abe Laboriel Jr.)
Singer/songwriter pop with some HUGE grooves from Abe Laboriel. Great tones on this record.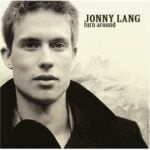 Jonny Lang – Turn Around (Michael Bland)
Bluesy soul with incredibly tight playing from Michael Bland. Bland drops deceivingly difficult chops like he doesn't even care, and his four on the floor rivals any other that I've heard.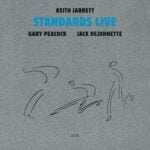 Keith Jarrett – Standards Live (Jack DeJohnette)
Classic piano trio jazz. Jack DeJohnette is such an inspiring musician. His comping and dialogue with Jarrett always surprises me, mostly because his vocabulary is endless but never inappropriate.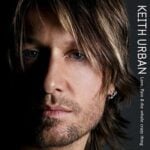 Keith Urban – Love, Pain, And The Whole Crazy Thing (Chris McHugh)
Nashville pop/country with huge grooves, solid fills, and tons of band leadership from behind the drum set.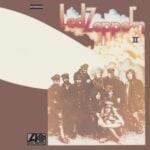 Led Zeppelin – Zeppelin II (John Bonham)
The man, the legend. John Bonham…and this is just my favorite Zeppelin record. Physical Graffiti would be in a close second…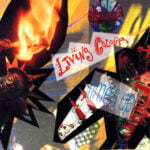 Living Colour – Time's Up (Will Calhoun)
This is a crazy album…metal, prog, rock, punk…all in one record. Will Calhoun has some really interesting parts, and his presence is very unique.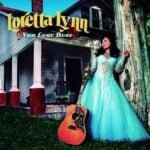 Loretta Lynn – Van Lear Rose (Patrick Keeler)
Great "roots" country, played by a drummer who is obviously more familiar with indie rock than country. The result is wonderful, and the tones are super cool. Great use of snare ring.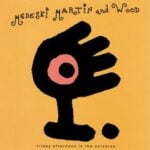 Medeski, Martin, and Wood – Friday Afternoon In The Universe (Billy Martin)
Billy Martin threads the needle between jazz and fusion in MMW. This record shows a side of him that I find to be his best: adventurous and creative, while never leaving his cool "James Brown meets jazz" pocket.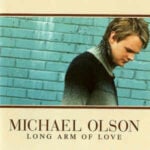 Michael Olson – Long Arm Of Love (Steve Brewster)
This album is what made me fall in love with Steve Brewster's playing. If you listen closely you'll hear that he's actually playing a LOT of notes…really busy stuff…but it works so well that you'd never know it. I think the record successfully defies (somewhat) the "less is more" principle.
 
 
 
 
 
Michelle Branch –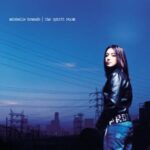 (Vinnie Colaiuta)
Mainstream pop/rock. Vinnie plays super solid (of course), but what's really interesting to me about this recording is the way he so seamlessly weds his grooves with the heavy sequencing and programming on the record.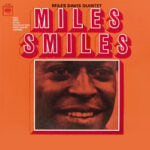 Miles Davis – Miles Smiles (Tony Williams)
Tony Williams is such a force. He was 21 years old when this album was recorded, and his maturity and innovation is MIND BLOWING for such a young player. His passion for music comes through his playing so clearly.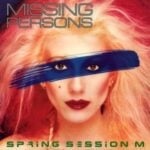 Missing Persons – Spring Session M (Terry Bozzio)
The famous Terry Bozzio playing 80s prog-pop. The playing on this record is NOT easy to replicate, but it's still somehow working in a pop environment.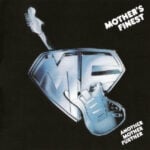 Mother's Finest – Another Mother Further (Barry Borden)
70s funk meets southern classic rock. And pocket for DAYS. Sheesh does this record feel good.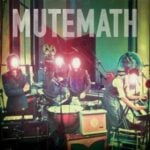 Mutemath – Mutemath (Darren King)
Darren King deftly rides the amazingly narrow line between tons of energy and going too far. His ideas and parts are crazy and intense, his performances are crazy and intense, the music is crazy and intsense, and yet you always trust him.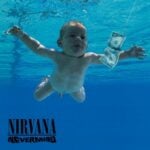 Nirvana – Nevermind (Dave Grohl)
This album personifies what it meant to be a drummer in a 90s rock band. When I was young I liked Nirvana, and now that I'm old I freaking LOVE this band. I always knew that Dave Grohl's powerful presence on the drums was a subconscious influence on my formation as a player, but the more I really study records like this one, the more thankful I am for having been exposed to this music so early in my musical history.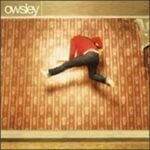 Owsley – Owsley (Chris McHugh)
McHugh in a pop/rock context. Tons of hooky but simple fills, and the signature solid McHugh feel.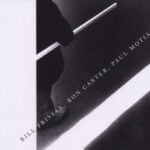 Paul Motian, Bill Frisell, Ron Carter – *no title* (Paul Motian)
Paul Motian is a jazz legend, and his 60s recordings with Bill Evans are more widely influential than this 2006 release. However, this album taught me a ton about patience and restraint in jazz, more so than any other Paul Motian performance I've heard.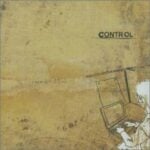 Pedro The Lion – Control (David Bazan)
Textbook indie rock. The really amazing part about this record is how the drumming (and instrumentation in general) fit the lyrical concept of the record so well. This is not surprising, since David Bazan is both the drummer and the singer/songwriter on this album.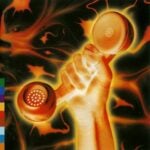 Peter Gabriel – Secret World Live (Manu Katche)
This is a live album where Manu Katche gets to stretch out a little, and it's really amazing to hear how he stays so tightly locked with the sequencing. A great snapshot of Manu's unique style, and a good example of how a live drummer should engage programmed loops in a strategic and effective way.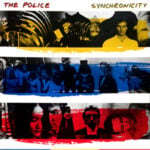 The Police – Synchronicity (Stewart Copeland)
Stewart Copeland brings more sheer energy to a rock band than any other drummer I can think of. This record is a great blend of his energy and his creativity, not to mention his legendary rock/pop-meets-reggae blending.
 
 
 
 
 
The Posies –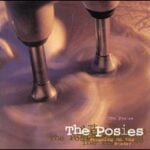 (Mike Musburger)
"Indie power-pop" at its finest. Mike Musburger plays FEROCIOUS fills with tons of drive/ambition. This is a good record to learn longer and busier fills in a rock context.
 
 
 
 
 
Sara Bareilles –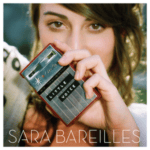 (Matt Chamberlain, Brian MacLeod)
Some SICK pocket drumming in a pop/rock context. Great feel, great parts, great tones…just GREAT. And, for the record, I put this album on the list long before I met Sara.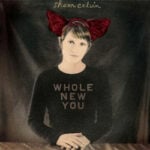 Shawn Colvin – Whole New You (Shawn Pelton)
This recording has lots of VIBE. In fact, this is the first record I would point to learn how to play that vibey, singer-songwriter style.
 
 
 
 
 
Smashing Pumpkins –
(Jimmy Chamberlin)
A 90s "alternative" band with surprisingly clean playing from the drummer. Jimmy Chamberlin demonstrates the valuable asset of the hi-hat foot.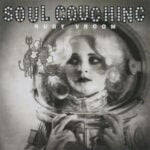 Soul Coughing – Ruby Vroom (Yuval Gabay)
A very patient, groove-oriented drummer. A great record to listen to for backbeat shuffles and borderline hip hop funk.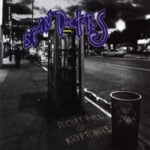 Spin Doctors – Pocket Full Of Kryptonite (Aaron Comess)
A 90s jam/funk/rock album with adventurous and creative playing from NYC's Aaron Comess. Listen to this album if you're a rock drummer who wants to learn more about being funky.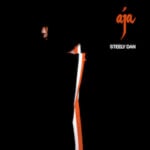 Steely Dan – Aja (Steve Gadd, Bernard Purdie, Jim Keltner, Rick Marotta, Ed Green, Paul Humphries)
Just look at the list of players on this record. Hands down one of history's greatest drum albums.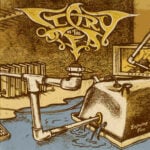 Story Of The Sea – Enjoying Fire (Ian Prince)
Ian is a Minneapolis drummer who masterfully combines energy and feel. His parts support the songs really well, and you will want to copy his ideas as soon as you hear them.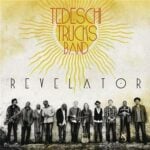 Tedeschi Trucks Band – Revelator (Tyler Greenwell + JJ Johnson)
Double drumming at its finest. In fact, I listened to this record for months without even realizing that there were two drummers playing simultaneously.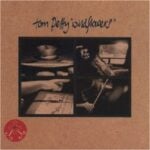 Tom Petty – Wildflowers (Steve Ferrone)
This is my favorite Petty record, and Steve Ferrone has a very cool "classic rock" approach to the drums. His parts are simple and rocking, yet not over the top or sloppy. Very cool.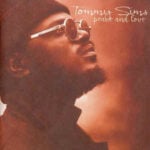 Tommy Sims – Peace And Love (Dan Needham)
Dan Needham's pocket is SO huge. This is a perfect album to soak up and just try to capture some of Needham's groove through osmosis.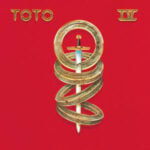 Toto – Toto IV (Jeff Porcaro)
Another classic drum performance. The backbeat shuffle on the first track is as legendary as Porcaro himself.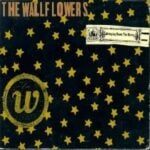 The Wallflowers – Bringing Down The Horse (Matt Chamberlain)
This is another display of a well-rounded approach to styles from a studio player. Chamberlain gracefully weaves 11 different vibes for 11 different tracks. Lots of subtle nuggets for the close listener.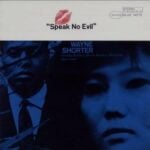 Wayne Shorter – Speak No Evil (Elvin Jones)
Elvin's voice in jazz was as great a contribution to the evolution of jazz drums as any other drummer that I know of. This record is a perfect example of his "elastic" time feel.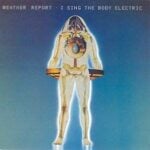 Weather Report – I Sing The Body Electric (Eric Gravatt)
A true pioneer in the sound of the drumset in music. The sound of Weather Report at the time of this recording was much more "Fusion" than traditional jazz, and for this reason Gravatt has probably influenced as many rock drummers as jazz drummers.
 
 
 
 
 
I'd love to hear your thoughts, as well as your favorite drumming albums. Feel free to leave a comment on the original blog post at stevegoold.wordpress.com.
SHARE THIS: