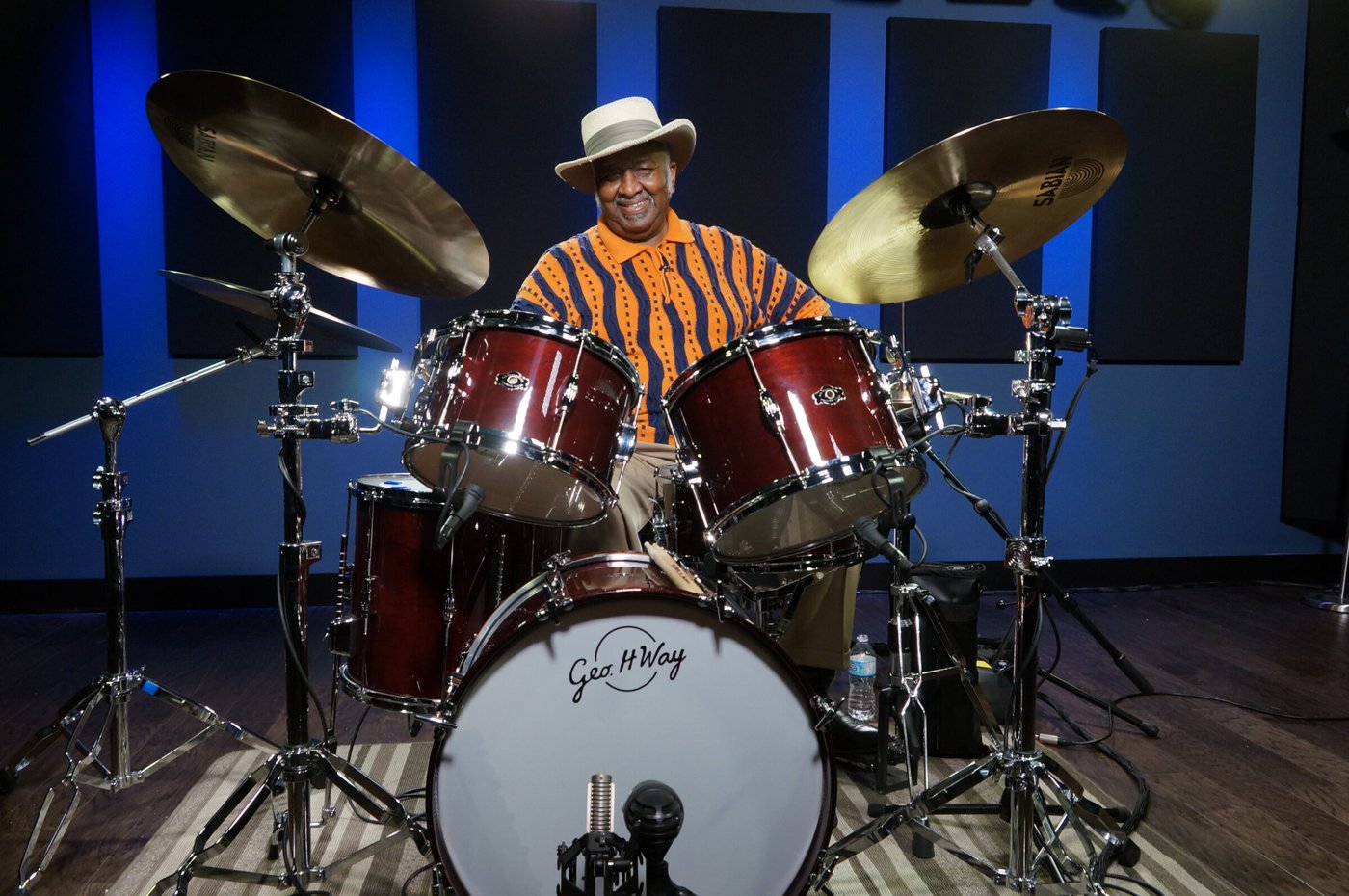 Start Your Free Trial To Drumeo »
We had the legendary Bernard "Pretty" Purdie at our Drumeo studios to take you on a drumming journey unlike anything you've ever seen before, including taking you through one of his practice sessions.
How do you play the Purdie shuffle?
Quick answer: Learn from Purdie himself in this lesson! It's triplets over a half-time backbeat (on 3 of each bar) and a two bar phrase.
Bernard originated this shuffle decades ago. "Keep it slow," he says, to keep it in a relaxed mode. And "the bass drum is so important." The locomotion of the controlled rebound ghost notes reminds him of the train that used to go by his house for years.
"Under normal circumstances, I don't do mine as slow as I used to. I just took it up a little bit of a notch, and that notch is where the feel is, but the attitude is the same no matter what you decide to do."
He recommends playing it slower and have fun with it. "But the biggest thrill is knowing where one is. Once you know where one is, you can do anything."
Bernard has played on over 4,000 albums throughout his career, and had the opportunity to grace the stage with amazing artists such as Aretha Franklin, Miles Davis, Dizzy Gillespie, James Brown, and many many more!
Lesson Index:
0:00 – Introduction
3:00 – Jam
16:00 – How to play the Purdie Shuffle
31:28 – Tips for drummers
Bernard was playing:
George Way Drums
Remo Drumheads
Sabian Cymbals
SHARE THIS: