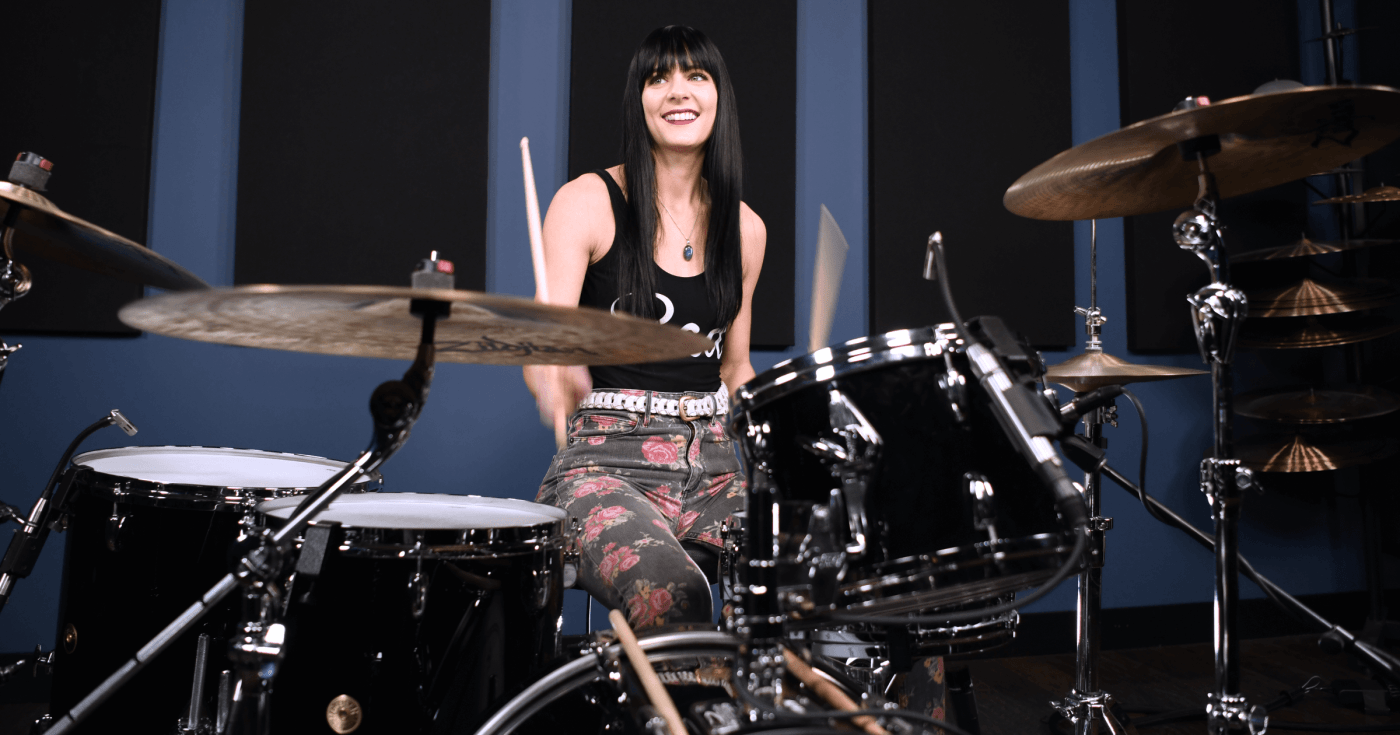 As someone who has a lot of experience singing while drumming, Heather Thomas shares five tips to help you comfortably do it too.
1. Start from a balanced seated position
Because you're singing, you need full breath support while you play. Many drummers slouch or lean forward, but you need to stay relaxed and balanced. Make sure the mic is right in front of your face – not off to the side or up or down – and make sure it's out of your stick path.
2. Plan your breathing
You need to breathe before you sing. Where in the song will you take in air? If you need to sing on the downbeat, you might want to take a breath at the end of the previous bar. Practice doing this in and out in time. Figure out where you're going to sing and back up a beat or so where you can take a deep breath.
3. Be confident in your groove
You need to be solid in your groove before you try to sing over it. Singing is easier when you don't have to think about your drumming. Playing the drum part should be so natural it doesn't take up any brain space. You should be so comfortable that you could easily talk while doing it. Start with a simple beat, especially if singing over top is new for you.
4. Line up your rhythm
Where do the rhythms of your voice line up with your hands and feet? If you're playing a steady groove, think about which hand or foot matches with each word. Take the time to map the connections and think of this as another form of independence. Your voice is just another rhythmic instrument.
5. Practice your entrances
If your entrances (the points at which you start singing) are nice and strong, you'll probably be fine from there. Loop the beat and practice each vocal entrance until it feels easy and natural. The rest should come more easily. And the longer you do it, the less you have to think about it.
SHARE THIS: