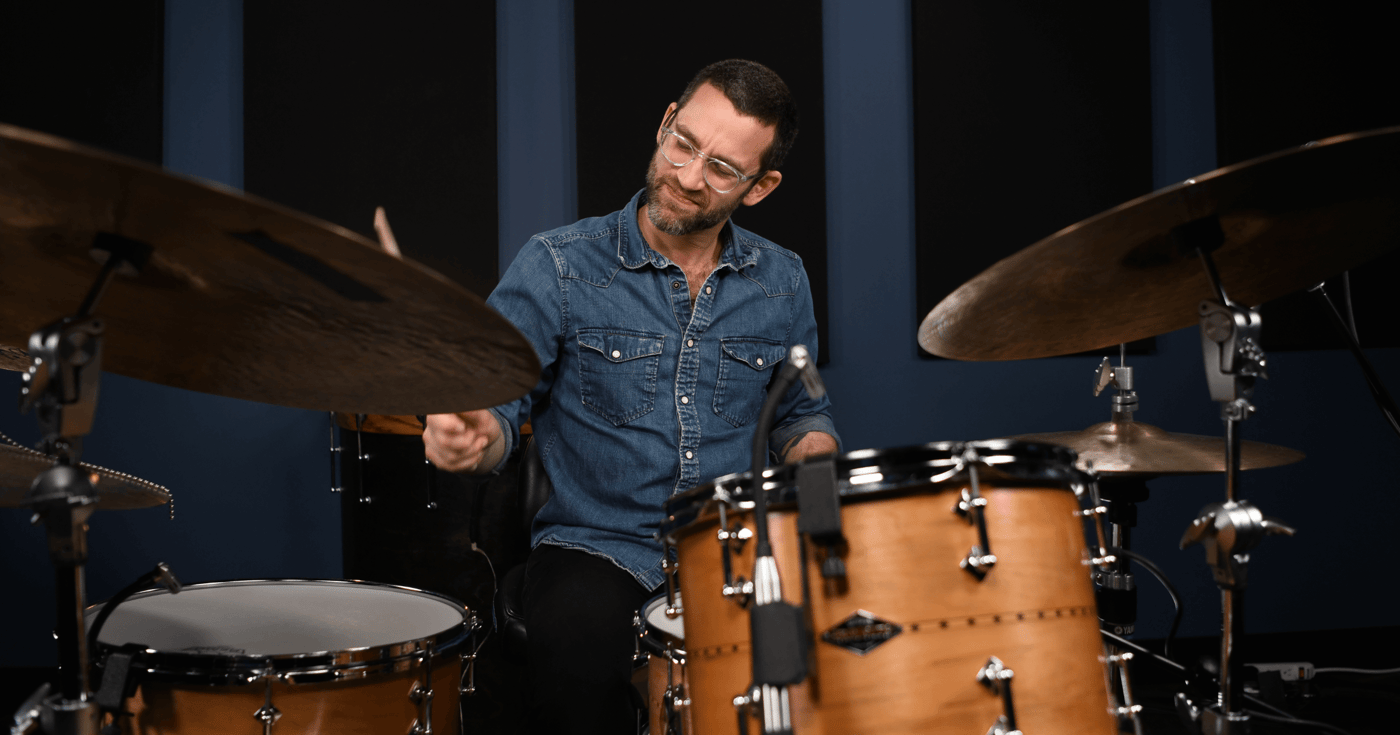 Steve Lyman loves sharing his favorite jazz licks – like he did in this video – so he's back with more!
Here are five awesome jazz licks you can take away, make yours, and push forward in your own way:
Roy Haynes – "The Matrix"
In uptempo playing, this phrase – which is built on dotted quarter notes with eighth note triplets in between – sounds like it slows down the time to create a unique texture.

Tony Williams – Crossover doublestops
This lick uses crossover doublestops between the floor tom, snare and hi-hat and creates a really cool rhythmic sound. Your right hand plays on the downbeat, and you put the doublestop (where you hit the drum with both sticks at the same time) on the e.

Bill Stewart – 5 note crossovers
Take this five note lick (RLRRL), incorporate the bass drum, and orchestrate the pattern around the kit as a crossover.

Eric Harland – Ascending tension
In this lick, you get an upward tom motion that's great for building tension at the end of a musical phrase.

Steve Lyman – 9 note lick
Inspired by Tony Williams, add four single strokes to RLRRL. It sounds great between the snare and ride – using the ride as a 'pivot' – or between the toms. You can incorporate this into different rhythms to create tension and release at the ends and beginnings of song forms.

If you like Steve's style, check out his jazz drumming course on Drumeo!
SHARE THIS: