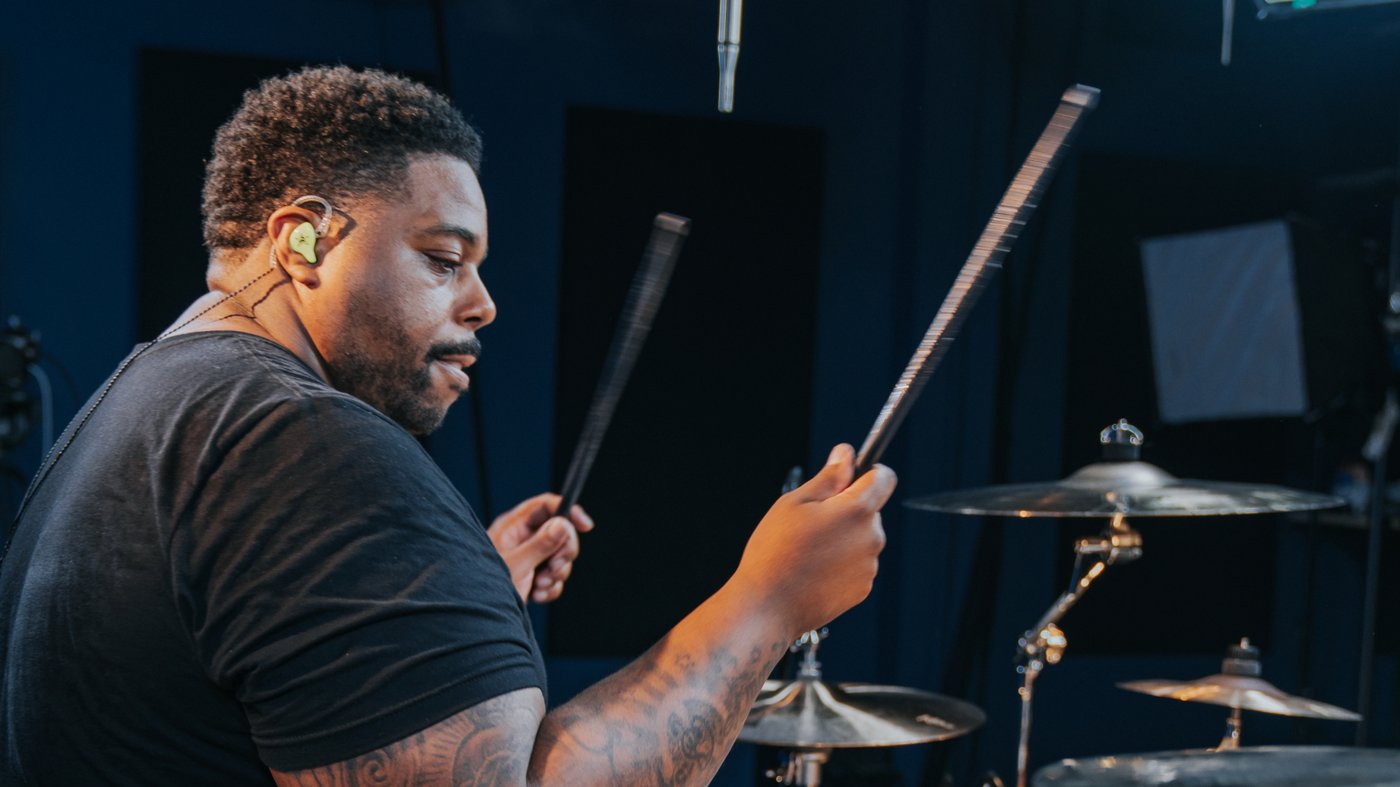 In this quick video, Aaron Spears teaches you 5 chops to take your drum fills from 'meh' to 'wow'.
It's easy to beat yourself up over 'chops.' Amazing drummers make it look so effortless – and they do it so fast that it's almost impossible to figure out what they're playing.
But here's the thing: chops are simple patterns broken up around the kit. And you can play them too – even if you're a beginner – as long as you know the pattern.
So in today's lesson, Aaron Spears himself is going to break down a few of his go-to chop patterns so you can start playing them at your own pace and work your way up to his tempo. Check it out!
If you can't get enough of Aaron Spears' drumming, check out this video where he revisits the song that changed his life.
For more tips on practicing chops, check out this lesson, too.
SHARE THIS: