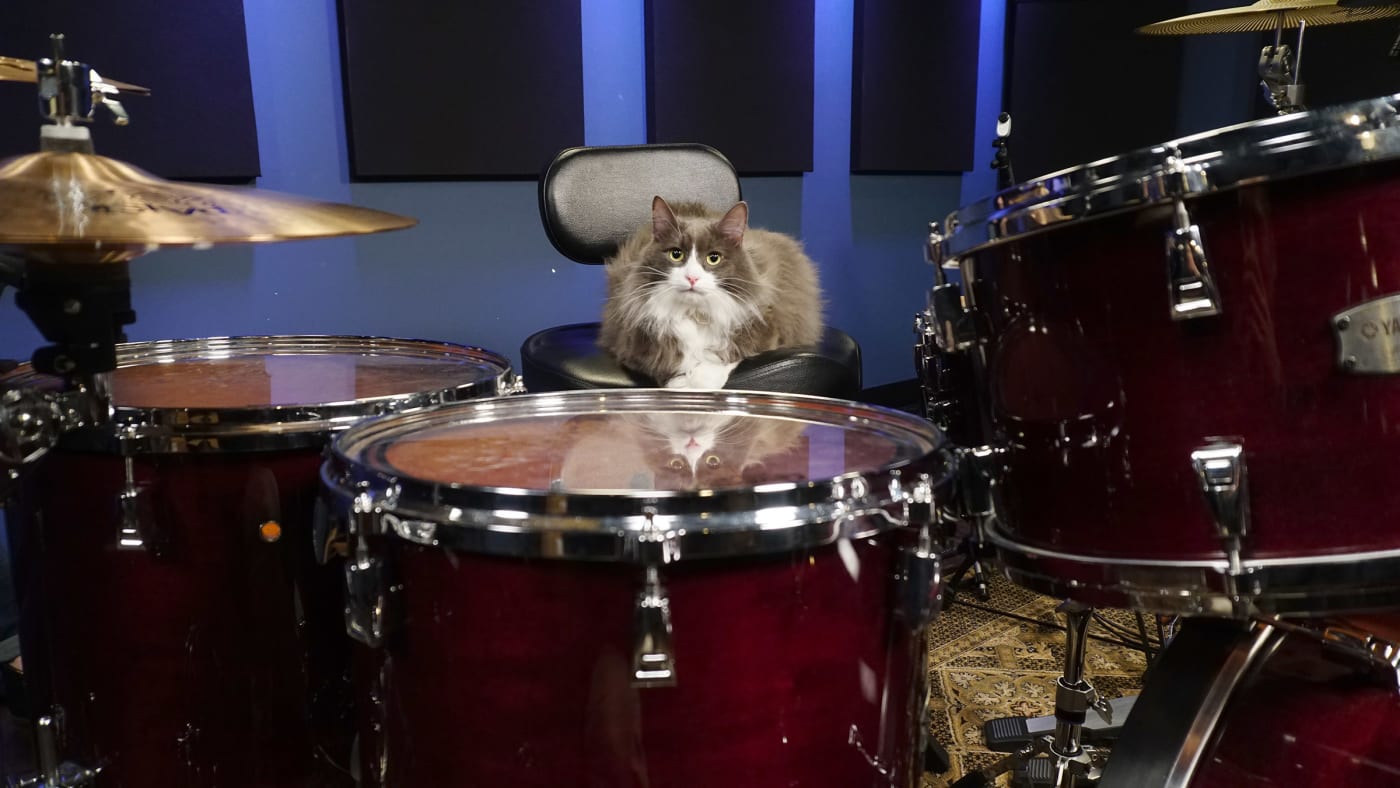 2020: a nice round number. It should've been the perfect year to set major goals and make big moves. Many drummers decided at the end of 2019 that 2020 was going to be their year.
Well, it was definitely a memorable one – just not in the way we thought.
As we wrap up one of the strangest and possibly most devastating years most of us will encounter in our lifetime, it's a good opportunity to reflect on some of the things drummers have learned, whether we wanted to or not.
One of the biggest lessons has been how to adapt. Live public shows were canceled, so we streamed private 'gigs' online. We couldn't meet in-person with teachers or students, so we moved to video calls. And some of us even learned how to record or film ourselves when we didn't have time before.
While 'look on the bright side' isn't going to make most people feel better, hopefully reading this list will be a small reminder that not all is lost.
In 2020, drummers learned:
1. How to practice alone
When bands weren't able to get together, when studios closed, and when gigs were canceled, drummers needed to get used to practicing at home by themselves. Maybe this meant coming up with a daily routine, creating a new practice space, or finding drumless tracks to jam with. One thing's for sure: for those who weren't used to drumming solo, this has been a good time to level up skills.
2. How to collaborate remotely
Drummers had to find new ways to keep writing and recording, so we relied on technology to trade ideas, lay down tracks, and even create 'quarantine covers'. From Dropbox to ProTools, from JamKazam to Zoom, drummers did whatever they could to keep collaborating with other musicians.
3. How to perform remotely
When the lockdown started, live drummers panicked. How could they keep performing with no gigs or tours? While they were missing that crowd energy and they definitely couldn't replace the real thing, live streams kept some musicians busy and hopeful (and even brought in some of that missing income for the pros). Some rented an empty venue and worked with a team to get amazing lighting, sound, and video. Others shot in their bedroom on their phone – whatever it took to give fans the feeling of seeing a live show.
4. How to get creative with your practice setup
Many people lost access to their kits or weren't able to practice on a full set at home, so drummers needed to find new ways to keep up their chops. Whether you bought a practice pad for the first time, ordered an electronic kit, or started drumming on pillows, many managed to make it work.
5. How to create online content
While 'becoming a social media drummer' may not be at the top of everyone's to-do list, many people found themselves in 2020 with more free time than usual. Drummers learned how to track and edit drums, how to film videos, how to stream on Twitch, and how to otherwise get their playing out to the world. For those who had been putting it off for years, this was the year to build that online portfolio and grow their community.
6. How to prioritize your time
Most people (or non-essential workers, at least) suddenly found themselves with much more time on their hands, whether it was due to being laid off or because gyms, restaurants, venues and other public spaces were closed. We needed to reorganize our lives and schedules. You might've started working from home. Without many of our usual activities to keep us busy – and some new issues to deal with – we learned to shuffle things around, including when we practiced and for how long.
7. How to learn online
Drum students couldn't meet up with their teachers like they normally would, so many chose to continue their lessons online. From one-on-one video calls to online drum courses and boot camps, drummers learned how to keep learning without missing a beat.
8. How to compromise
This was a year of learning how to adapt, but also how to compromise. Did you need to appease the neighbors when you started practicing at home regularly? Did you do your best to juggle your music schedule with family time? Life is often full of compromises, but we had to make many more sacrifices this year.
9. How to be content with yourself
As 2020 progressed, things seemed to get quieter and quieter. It meant more time by ourselves and less of the hustle and bustle that cluttered our lives. Drummers were able to get to know themselves better, analyze their playing, think about their hobbies and career, and figure out what they really want out of life. This 'great pause' gave us time and reason to look inward and think about what's important.
10. How to not take anything for granted
Things can change, just like that. When we're busy and caught up in the daily grind, we tend to forget how delicate the world is. Here's to moving into 2021 with a reflective but hopeful attitude: that when things do return to normal – whatever that looks like – we can remember to enjoy being with friends, playing with other musicians, performing on stage, and doing what we love.
SHARE THIS: