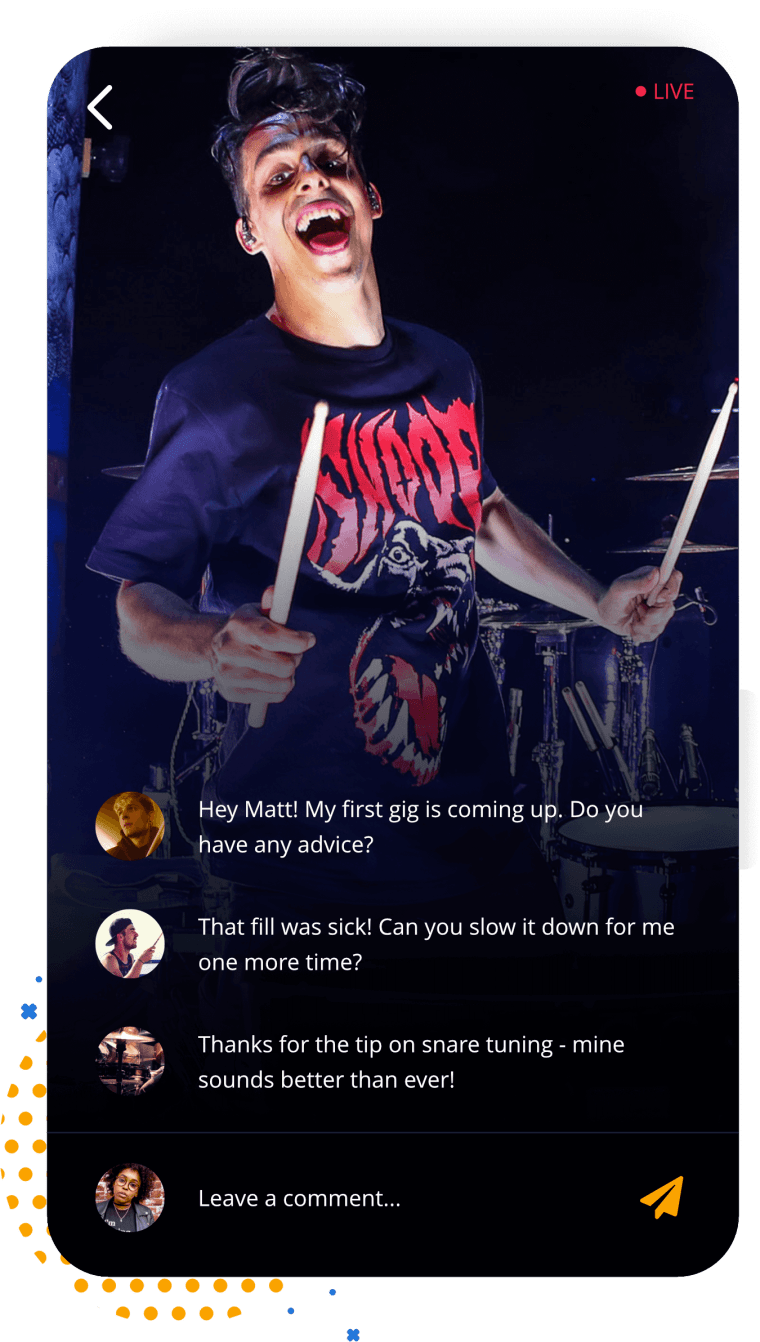 Staying motivated is the hardest part about learning the drums.

Because even with the best equipment, and the best lessons, with all the best teachers, you can still fail if you lose that SPARK to pick up your drumsticks after a long day at work.

You need somebody to push & excite you about what's possible behind the drums.

In fitness, you hire a trainer. In business, you find a mentor. And now in drumming, you'll have the opportunity to be coached by the best drummers in the world.

DrumeoCOACHES gives you unprecedented access to 10 world-renowned drummers in an intimate online platform -- with weekly live events, personalized feedback, and an ongoing connection to your drum heroes.

Your coaches are here to inspire and inform you throughout your drumming journey. Every week brings something new as your coaches push you to become the best drummer you can be -- and get you PUMPED about all things drumming.