Mike Mangini's System For Creative Drumming & Improvisation
//player.vimeo.com/video/292144708
$29.99 $

19.99
Save 33%
You can also order by phone toll-free at
1-800-439-8921 or directly at 1-604-855-7605.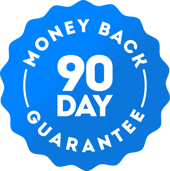 Your entire order is backed by
our 90-Day Money-Back
Guarantee.
Study With Mike Mangini Drummer for Dream Theater, Accomplished Educator, & World's Fastest Drummer in five categories.
Drumeo Interactive Edition The famous Hudson Music DVD has been reformatted for a world-class digital, interactive experience.
100% Happiness Guaranteed We think you'll love these lessons, and that's why you can try them risk-free with our 90-day guarantee!
"Best Instructional Video", Modern Drummer Readers Poll (2015)

With The Grid, Mike Mangini presents a complete system for expanding your skills as a creative player and improviser, focusing in on your own musical identity.

This system is presented through performed examples and graphics, and applies to drummers of all musical styles. Dividing your drumming into time signature, subdivision, dynamics, instrument sounds, limbs, style, and phrases, Mike demonstrates dozens of grooves, fills, and patterns from easy to extremely advanced -- systematically showing you how to use "the grid" to expand your understanding of music and drumming, and improve your physical abilities.

You will increase your speed, develop better independence, learn how to use ostinatos, expand your knowledge of styles, learn polyrhythms, play in odd time signatures, develop a deeper understanding of rhythm, and become a more creative player.

All sheet music features Drumeo SmartBeat Sheet Music for playing or pausing the notation, speeding up or slowing down the exercises, and creating loops to improve your learning experience. You'll also get online access to Drumeo features like progress tracking, video commenting, and community forums where you can connect with students and teachers from around the world.
Technical Specs
| | |
| --- | --- |
| Publisher: | Hudson Music, 2013 |
| Video: | 203 minutes |
| Online: | Lifetime access to all content |
| Skill: | Intermediate & Advanced |
The current drummer for Dream Theater and a touring drum clinician, Mike Mangini has a musically diverse background containing over 60 awards spanning musical styles from Classical, Jazz, Rock, to Heavy Metal, solo drumming, and World's Fastest Drummer records.

Mangini taught at the Berklee College of Music for eleven years - and chose to release The Grid to define "improvisation", break it down, and show how it works.
Topics Include
The world of time signatures.
Subdivisions and how they relate to time.
How to incorporate dynamics into your playing.
Using your limbs to create musical ideas and keep time.
Musical styles and why they are important.
The importance of musical phrasing.
The concept of improvisation.
Protocols for Jazz, Rock, Afro-Cuban, and funk.
Balance and playing on a large drum set.
How to use a variety of different ostinatos.