Improve Your Hand Strength, Speed, Stamina, Comfort, & Control On The Drums
//player.vimeo.com/video/292145247
$29.99 $

19.99
Save 33%
You can also order by phone toll-free at
1-800-439-8921 or directly at 1-604-855-7605.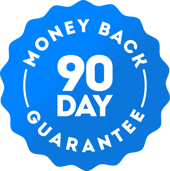 Your entire order is backed by
our 90-Day Money-Back
Guarantee.
Study With Tommy Igoe 2X Best Jazz Drummer, Best-Selling Author, & Drummer for The Birdland Big Band in New York City.
Drumeo Interactive Edition The famous Hudson Music DVD has been reformatted for a world-class digital, interactive experience.
100% Happiness Guaranteed We think you'll love these lessons, and that's why you can try them risk-free with our 90-day guarantee!
Tommy Igoe guides you towards developing and maintaining the physical tools that are essential for every drummer and drumming application: your hands.

At the heart of this life-changing, career-extending system is the three-tier "Lifetime Warmup" originally conceived in the 1950s by Tommy's father, Sonny Igoe. Featuring basic, intermediate, and advanced levels - the Lifetime Warmup is a challenging routine that weaves its way through standard drum rudiments and original exercises while simultaneously keeping drummers in command of their basic drumming motions.

Your pathway to playing better, faster, and healthier for a lifetime of pain-free drumming -- Great Hands For A Lifetime will help you unlock your potential and protect your hands for the many years of drumming to come.

All sheet music features Drumeo SmartBeat Sheet Music for playing or pausing the notation, speeding up or slowing down the exercises, and creating loops to improve your learning experience. You'll also get online access to Drumeo features like progress tracking, video commenting, and community forums where you can connect with students and teachers from around the world.
Technical Specs
| | |
| --- | --- |
| Publisher: | Hudson Music, 2010 |
| Video: | 240 minutes |
| Online: | Lifetime access to all content |
| Skill: | All Levels |
Tommy Igoe is a world-class musician living in San Francisco. He has been long recognized as one of the finest drummers in the world and is the top-selling author in his field with four #1 titles on Amazon.com.

Igoe wrote the drum set book for Disney's epic Broadway production of the "The Lion King" where he served as principal drummer and conductor. He has played drums on three Grammy award winning recordings and was voted the World's #1 Jazz Drummer in the 2014 Modern Drummer Readers Poll. He has created two ongoing weekly musical residency at iconic Jazz clubs in New York and San Francisco. His New York band, The Birdland Big Band, is the most popular weekly music event in the city for the last 9 years.

His most recent and exciting project is the Tommy Igoe Groove Conspiracy, a 15-piece supergroup from the San Francisco that has quickly become an integral part of the San Francisco cultural landscape. He is currently the President of Deep Rhythm Music, his recording studio, publishing arm, record label and has several endorsement partners.
Topics Include
Developing your grip and fulcrum.
Left hand finger control.
A rebound stroke practice routine.
An accent practice routine.
Essential rudiments and exercises.
The Basic Lifetime Warmup.
The Intermediate Lifetime Warmup.
The Advanced Lifetime Warmup.
The 5-Minute Advanced Lifetime Warmup.
An interview with Tommy's father, Sonny Igoe.