Sorry! Drum Technique Made Easy Is Now Closed...
But you can still get Bruce Becker's FREE 6-video course
Enter your email address below
to unlock your lessons...
Drum Technique Made Easy is a 26-week
online course with Bruce Becker & Jared Falk.
The Easiest Way To Improve Your Hands & Feet
…so you can play ANYTHING you want on the drums!
Your Weekly Drum Coach
Drum Technique Made Easy is an intimate 26-week course where you'll follow Bruce Becker's proven process for improving your drum technique, developing more speed and control around the kit, and rapidly improving your drumming just like when you first started playing.

Each week, you will get one new lesson with very specific instructions on exactly what to practice, how long to practice for, and when to mark it as complete.
Better Practice, Better Results
Drum Technique Made Easy is the ONLY course on technique that will actually get easier to complete as you go along - making it easier to stay motivated, easier to enjoy your practice time again, and easier to actually COMPLETE the course and make massive improvements to your technique for once and for all!

It doesn't matter whether you're a beginner, intermediate, or advanced drummer, you will get tips for each skill level and insights that will have a positive impact on your playing.
Your Best Year Of Drumming
Drum Technique Made Easy is all about having a clear vision for improving your drumming, and a simplified plan to get there! It's your path to playing the drums faster with more fluidity, getting the tools to create better sounding beats and fills, and your opportunity to play whatever you want, whenever you want.

We are only accepting registration during January since this is a week-by-week course that will include personalized coaching components. Join us and make 2018 your best year of drumming yet!
Your 26-Week Plan
Each Monday of each week, for 26 weeks, you will get a new video lesson with hand-picked
exercises and detailed instructions on what to practice (and for exactly how long).
Weekly Lesson Plans
It's easy to make progress when you know exactly what to do, and when to do it.
All Skill Levels
Each lesson will include tips for all levels - so any drummer can get fast results.
Guided Video Lessons
Learn at your own pace with Bruce Becker's easy-to-follow video lessons.
More Effective Practice
Don't waste your practice time. Only work on the right exercises, at the right time.
Personalized Support
Get your biggest questions answered directly from Bruce Becker and Jared Falk.
Lifetime Access
Even though it's a structured 26-week course, you'll have access for life.
Study Directly With A World-
Authority On Drum Technique
LETTER FROM JARED FALK:
Last year, I had the most fun I've ever had through my weekly coaching course called "Independence Made Easy". I've never had such a deep connection with my online students before, and never seen students so engaged week-to-week as they made incredible progress on the drums.

But for 2018, I wanted to make the student experience EVEN BETTER -- so we've partnered with Bruce Becker, one of the world's most trusted voices in drum technique, to give students the ultimate combination: world-class weekly lessons with a master combined with the award-winning technology, community, and support of Drumeo.
ALWAYS KNOW EXACTLY WHAT TO PRACTICE
...with weekly video lessons, tips, and exercises that are structured to give you a clear-path for making real improvements and achieving measurable results.
ENJOY UNLIMITED PERSONAL SUPPORT
...with personalized feedback along the way. You will have direct access to Bruce Becker to get EVERY question answered so you can maintain your positive momentum.
GET BETTER AT DRUMS EVERY DAY
...with more enjoyable practice routines and exercises that are structured for rapid improvement. (Remember, just like when you first started playing drums!)
And as a Drum Technique Made Easy Student, you'll also be able to connect with an incredible community of students from around the world who are working through the very same course as you!

This is all about giving you a clear-path to improving your drumming. I hope you'll join us to make 2018 your best year of drumming yet!
Co-Founder of Drumeo.com
Author of Successful Drumming
Best Drum Educator, Rhythm Magazine
FAIR WARNING:
Unlike a drum book or DVD, Drum Technique Made Easy is designed as an ongoing course with weekly exercises and cumulative improvements. Because of this, students will experience the best results if they're able to progress along with the rest of the class. And that's why it's important for you to know that registration will close on January 31st at midnight.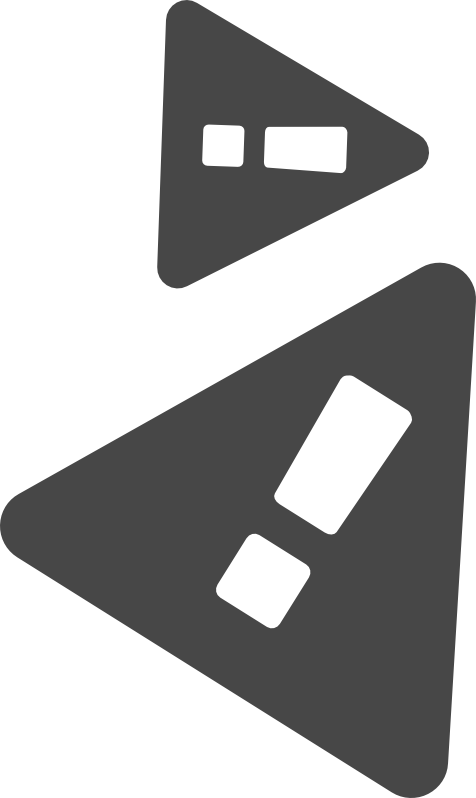 Watch 'The History
of Bruce Becker'
The History Of Bruce Becker & The Anatomy Of Better Drumming
"Combining Freddie's ideas with his own teaching discoveries and methods, Bruce has created a program that is vital viewing for all serious students of the drumset."
Steve Smith
Journey, Vital Information
ruce Becker's story begins in 1977, where he began his drumming studies under the instruction of the legendary Freddie Gruber -- who has often been referred to as the "zen master" of teaching.

Freddie had a rare insight that was spurred on by his close 40 year friendship with Buddy Rich, and many of the best drummers in the world turned to him to perfect their individual techniques and styles -- including Neil Peart, Steve Smith, and Dave Weckl.

Bruce not only benefited from Freddie's instruction for eight years, but he also developed a close personal relationship.

"I became as close as one could become with him. I became Freddie's go-to guy, house sitter, and airport runner," Bruce told Modern Drummer in 2013. "I am the only guy I know of that actually did five clinics with him. There are too many stories to tell."

Freddie would have Bruce available when he'd teach other pupils, getting Bruce to demonstrate the techniques as he would teach. They spent many late nights discussing drum technique and the mind-body connection, and exactly how it applies to music.

Through this incredible relationship, Bruce was able to watch the evolution and changes Freddie made in response to musical styles and drum innovations at the time -- gaining a deeper understanding of how the body should function in all sorts of musical situations and the importance of mastering a loose technical style that is built on natural ergonomic playing.

Bruce has since gone on to build his own thoughts and concepts based on all that Freddie had shared with him -- offering the most comprehensive insights into the teachings of Freddie Gruber and applying these lessons to his own all-star cast of drum students including Daniel Glass, David Garibaldi, and Mark Schulman.

Bruce Becker's conceptual approach to the drums is defined as "Balance + Motion = Emotion". And through Drum Technique Made Easy, you'll have the opportunity to study directly with Bruce through his 26-week course while receiving his personal support every step of the way.
What Drummers Are
Saying About Bruce Becker
JoJo Mayer (Nerve)
"Not only does Bruce make an effort to pass along a true understanding of drumming technique and some of its most vital 'secrets', he can also provide a profound insight into the artistic and mental aspects of the craft which, unfortunately, are too often ignored and overlooked by many teaching facilities. This has proven to be essential in the development and growth of any successful artist. Bruce knows what's up!"
Steve Smith
(Journey, Vital Information)
"Bruce has managed to distill many of Fred Gruber's essential teachings into manageable portions. Combining Freddie's ideas with his own teaching discoveries and methods, Bruce has created a program that is vital viewing for all serious students of the drumset."
Mark Schulman
(Pink, Cher, Foreigner)
"Bruce is not only one of my best friends and the most analytical and progressive drum teacher on the planet, he is also MY teacher! I do success coaching music lessons and when any of my students want to study on a regular basis, I always refer them to Bruce no matter what their level. I tell them: Don't waste any more time, just study with the best!"
David Garibaldi
(Tower of Power)
"Bruce is a tremendous educator. His years as an understudy to the late great Freddie Gruber are now serving him well. He fully understands and teaches all aspects of hand/foot technique, and is very adept at assessing what the student needs. I'm currently studying with him and look forward to where this will take me."
Dave Weckl (The Dave Weckl Band, Chick Corea)
"Bruce's many years studying with the now legendary Freddie Gruber has gained him the ability to not only become a wonderful player, but has also helped him as a teacher to construct a very effective and easy to understand curriculum for the student to develop at their own pace, with all of the fundamental aspects of Freddie's natural approach to drumming being applied."
Daniel Glass
(Royal Crown Revue)
"Not only is Bruce a fantastic player, but a master teacher in his own right. Having worked intensively with Freddie Gruber for nearly two decades, Bruce is in a unique position to not only pass along Freddie's teachings, but take them to his own place as well. He has a thorough knowledge of fundamental concepts such as balance, control, and developing the "internal clock" - key information that will dramatically enhance any drummers ability, no matter what style or skill level."
Ralph Johnson
(Earth, Wind, & Fire)
"The study of a musical instrument is a lifetime study. Having said that, it's absolutely essential to find a teacher who can convey the ideas and concepts that will allow you to become a confident, technical, proficient musician. Teaching is a very special gift and Bruce Becker has it. The time that I've spent with Bruce has been highly informative and very edifying. I always look forward to our time together. Here's to great teachers!"
Tris Imboden
(Chicago)
"Bruce Becker has the uncanny ability to break down and explain those subtle things that have always before eluded me in proper hand technique. Being primarily self taught, this has been of immeasurable help to me. He demystifies the mysteries in such a clear, concise, and understandable way."
Personalized Guidance To Help You
Achieve Your Drumming Goals For 2018
| | | |
| --- | --- | --- |
| | | Private Lessons |
| Weekly Drum Lesson | | |
| Personalized Feedback | | |
| Guided 26-Week Course | | |
| 100% Focused On Technique | | |
| Learn From Home, Anytime | | |
| Re-Watch The Lessons Anytime | | |
| Designed To Get Easier | | |
| Organized To Save Time | | |
| Unlimited Access For Life | | |
| Connect With Other Students | | |
| World-Class Student Support | | |
Normally, Bruce Becker charges $100 for a 60-minute private lesson and is extremely selective on which students he'll teach. With Drum Technique Made Easy, Bruce is your personal drum coach for 26 weeks, giving you a new exclusive video lesson each week, a clear path to improve your skills, and personally answering your questions along the way -- all for just $7.58 per week.

You can choose a one-time payment, a two-payment plan, or a five-payment plan -- and the entire Drum Technique Made Easy course is yours for life with no recurring subscription or additional fees.
THE ZERO-DAY GUARANTEE
Normally we offer a 90-day money back guarantee. But Drum Technique Made Easy isn't normal! We aren't looking for students who aren't quite sure if they're ready or not. This isn't meant for a 'wait and see' approach. If you're committed to improving your drumming, then you can't go wrong: A world-class course delivered by a world-class drum educator. Take the leap of faith and join us for an amazing drumming experience.
26-Week Online Course
For Just $7.58 Per Week
( $197 one-time payment. Or choose a
2-pay or 5-pay plan on the next page.)
Any questions? You can also call us or order by phone toll-free at 1-800-439-8921 or directly at 1-604-855-7605.
All prices listed in USD.
Still Have Questions?
When does the course officially start?
You'll get pre-course videos to hold you over, but Drum Technique Made Easy officially begins on Monday, January 22nd.
Do these lessons work for electronic and acoustic drum-sets?
Yes, the lessons will work on both electric and acoustic drum-sets. Since you'll be developing your drum technique, you can even use a practice pad.
What's the difference between Drum Technique Made Easy and Drumeo Edge?
Drumeo Edge lets you learn anything you want, whenever you want, from the best drummers in the world. But we've noticed that students sometimes benefit more when they are guided on a specific path - always knowing EXACTLY what to practice, when to practice, and for exactly how long. Drum Technique Made Easy is a 26-week approach to rapidly improving your drum technique where you'll also have full access to Bruce Becker's personal inbox to get the feedback you need to reach your drumming goals.
Should I use Drum Technique Made Easy alongside Drumeo Edge?
Absolutely! Drum Technique Made Easy isn't intended to require 100% of your practice time. It's a focused, dedicated plan to helping you improve your technique. But that doesn't mean you don't want to improve anything else during the next 26 weeks, or learn from any other instructors! We recommend both Drum Technique Made Easy and Drumeo Edge for a well-rounded approach to improving your skills.
How much time per week will this course require?
For time invested, obviously the more time you practice the faster you'll get better. But we recommend investing at least 2-3 hours per week to truly benefit from this course.
What if I can't follow the lessons EVERY week?
You'll get 26 weekly lessons and exercises. And while they're intended to be completed week-after-week, we know that everybody's schedules are different - so we've included progress-tracking so you never lose your spot. If you need to miss a week, that's fine! You might need to review the previous lessons a bit before continuing again, but you'll never lose your spot and once you've registered, you have unlimited access to the entire course for life.
Can I contact Bruce Becker directly whenever I have a question about this course?
You sure can! For 26 weeks, Bruce will be your personal drum coach! You'll have direct access to ask him questions along the way to make sure you achieve your drumming goals.
Will I still have full access to the course after 26 weeks?
Yes! Even though it's a week-by-week course, you'll have LIFETIME online access to everything inside Drum Technique Made Easy, so you can review the materials or re-watch the lessons, anytime.
So there's really no 90-day guarantee? What if I really, really don't like the course?
There's really no guarantee for Drum Technique Made Easy. We believe you'll LOVE the course and the progress you make during the 26 weeks, but because this is a structured plan we're looking for drum students who will commit and 'grind-it-out' to achieve results. If you really, really don't like the course - we'll hope you'll keep pushing for the full six months to see what happens. You can always send us your questions and we'll do our best to resolve any issues and make sure you have everything you need to progress!