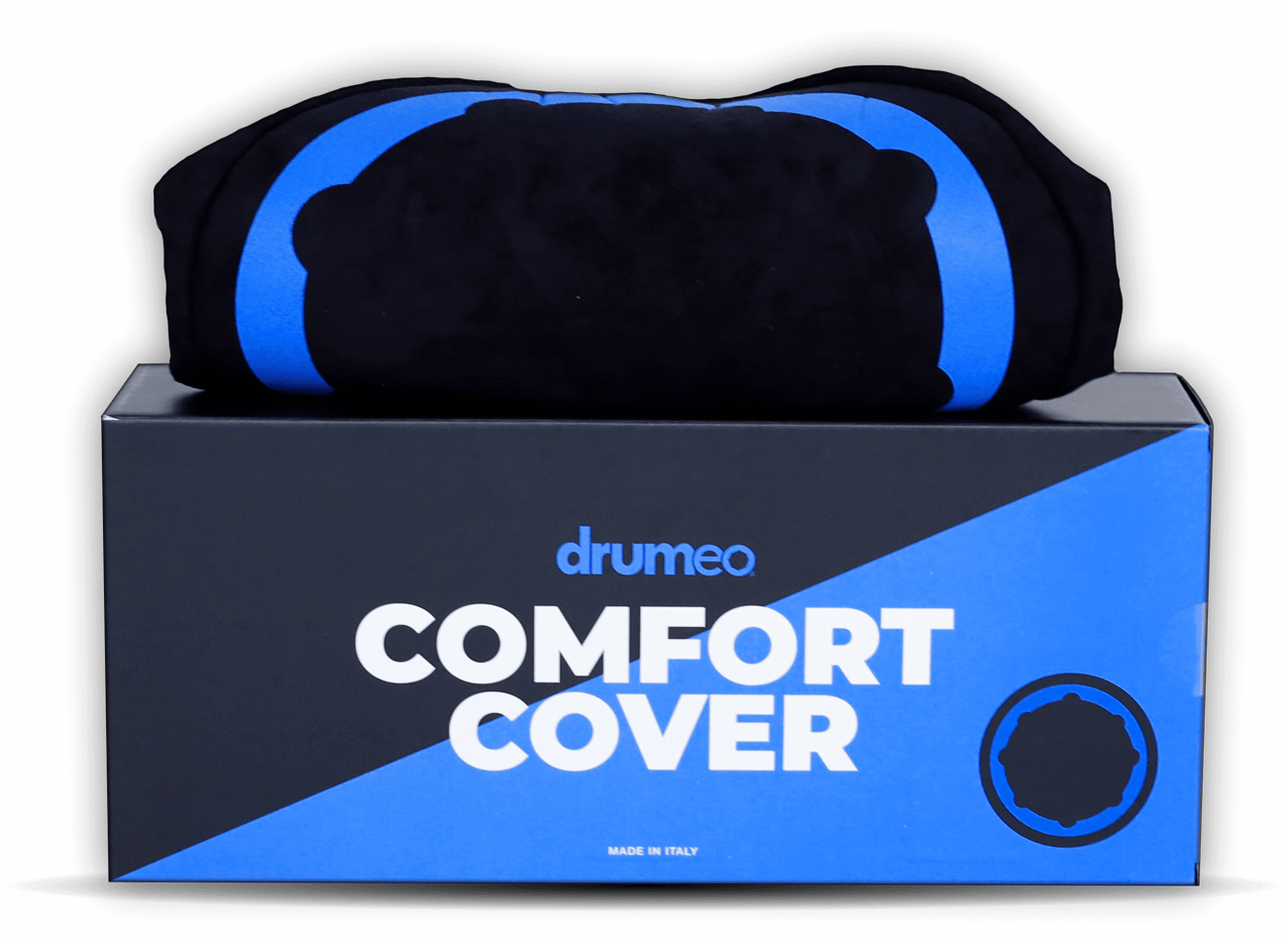 As a drummer, you're ALWAYS sitting.

Through every practice, rehearsal and gig, you're constantly confined to your drum throne. Sometimes it's great -- you have a built in place to chill out. But other times, it's NOT.

Like when you hop on the drums after a long day sitting at work or in traffic and you just want to do the thing you love without nagging back, hip, or butt pain.

That's why the fine folks at Drum Art created the Drumeo Comfort Cover.

Designed specifically for drummers, the Comfort Cover absorbs shock, distributes your weight evenly, and improves your posture behind the drums -- instantly giving you a comfier, healthier, better drumming experience.