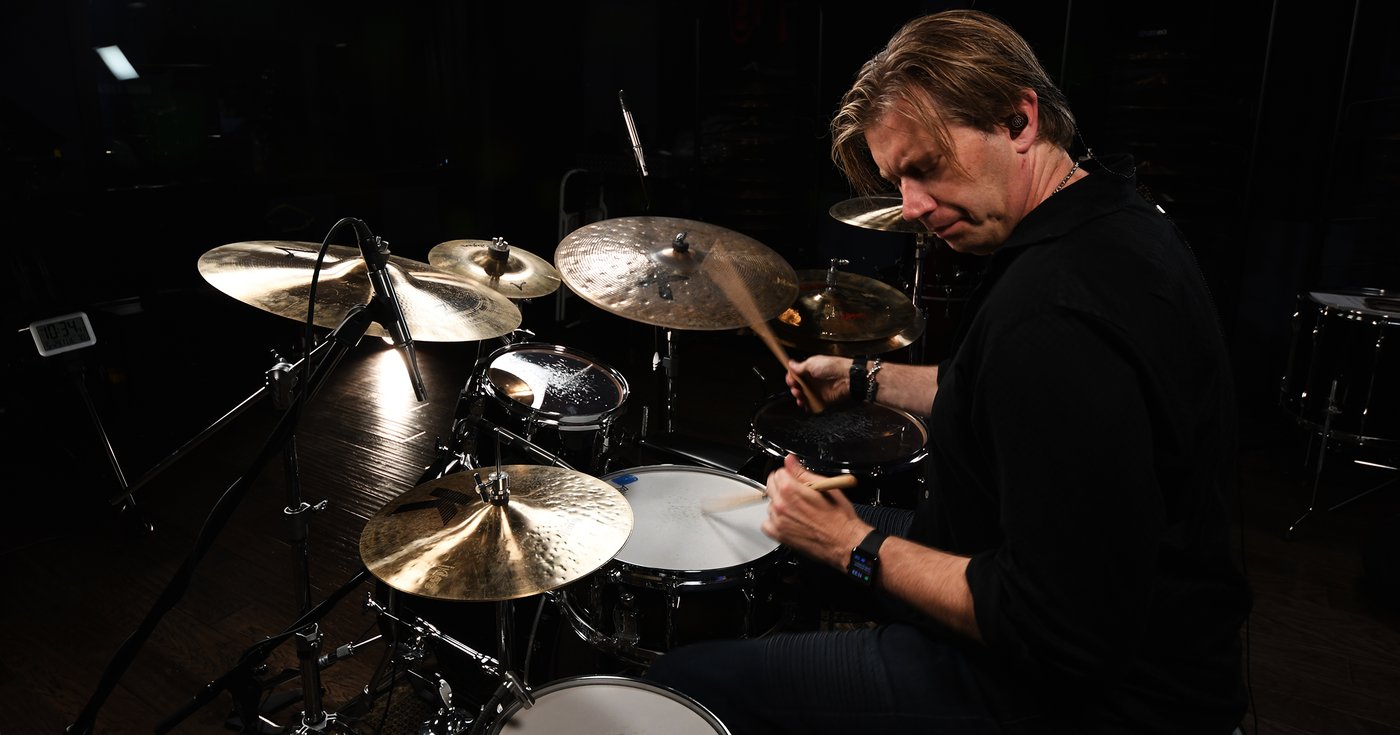 Tommy Igoe is arguably one of the most influential drum educators of the past 20 years, with his iconic DVDs "Great Hands For A Lifetime" and "Groove Essentials" being some of his crowning achievements.
In this video, Tommy discusses modern drumming and how it's strayed away from the fundamentals of what makes a musical drummer. The internet and social media have created drummers who are constantly trying to out-do one another when it comes to speed and technique – but not when it comes to actual music. It's time to go back to simpler times and focus on the main role of a drummer!
Lesson Index:
7:45 – Introduction
10:59 – About The Lesson
15:23 – What are the fundamentals of great technique?
21:55 – The problem with upcoming drummers
32:37 – Speaking the language of the student
40:46 – SONG: "Groove 87"
49:21 – How do we know what to practice?
58:14 – SONG: "Groove 93"
1:03:00 – SONG: "New Ground" by Darmon Meader
About Tommy:
Tommy Igoe is a world-class musician, clinician, and instructor, and is the author of the top-selling instructional products "Groove Essentials" and "Great Hands For a Lifetime". After making a name for himself in high school by winning several music competitions, including two "High Percussion" awards with the legendary Bridgemen Drumlines, Tommy went on to write the drum-set book for Disney's Broadway production of the "The Lion King", besides serving as its principal drummer and conductor. Since then, Tommy has played drums on three Grammy award winning recordings, was voted the world's #1 Jazz Drummer in the 2014 Modern Drummer readers' poll, and has created two of the most popular and successful musical projects in the United States, today: The Birdland Big Band and the Tommy Igoe Groove Conspiracy.
Tommy Plays:
Yamaha Drums
Zildjian Cymbals
Remo Drumheads
Vic Firth Sticks
SHARE THIS: