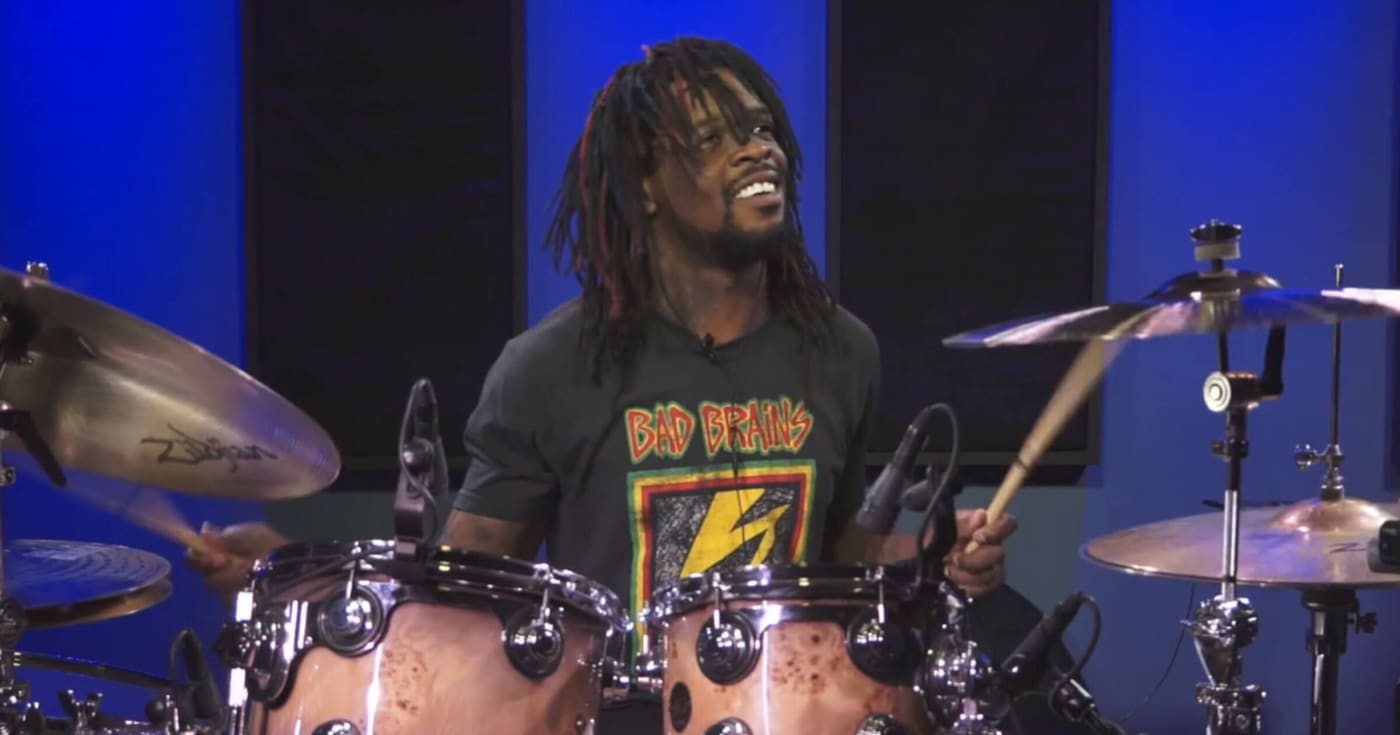 If you ever thought rudiments weren't useful or awesome, think again. Thomas Pridgen joined us for a lesson on how to apply rudiments around the drum set. He plays with such a crazy amount of precision, power, and speed, and breaks down his ideas in a way that most drummers can understand.
This lesson is full of ideas to try! Check out the rudiments and articulation exercises Thomas demonstrates starting at around 16:00. Challenge yourself by practicing rudiments with your hands over a bossa nova ostinato on your feet. Learn to lead with both your right and left. Thomas shows you how to get creative and break up rudiments between the snare, kick, cymbals, and toms.
Rudiments can help you take your drumming to another level. Find your voice and, as Thomas says, "Make it weird!"
Lesson Index:
0:14 – SONG: "State of Grace" by Zenith Patrol
7:07 – Drum solo
9:54 – Introduction
15:22 – Articulation exercises
25:18 – Applying rudiments to the drum set
39:28 – Differences and similarities in drumming styles
49:10 – The balance between jamming and practicing exercises
52:52 – SONG: "Hypnotized"
1:03:25 – The trick to playing fast
1:13:00 – Developing foot speed
1:24:55 – SONG: "Disturbing"
About Thomas:
Thomas Pridgen is a Grammy Award winner, Guitar Center Drum-Off champion, and the youngest recipient of a Zildjian endorsement and a scholarship to Berklee College of Music. He has played with The Mars Volta, Christian Scott, Wicked Wisdom, Suicidal Tendencies and Keyshia Cole, and is currently drumming for The Memorials.
Thomas plays:
DW Drums
Zildjian Cymbals
Evans Drumheads
Promark Drumsticks
Follow Thomas:
Facebook
Instagram
SHARE THIS: