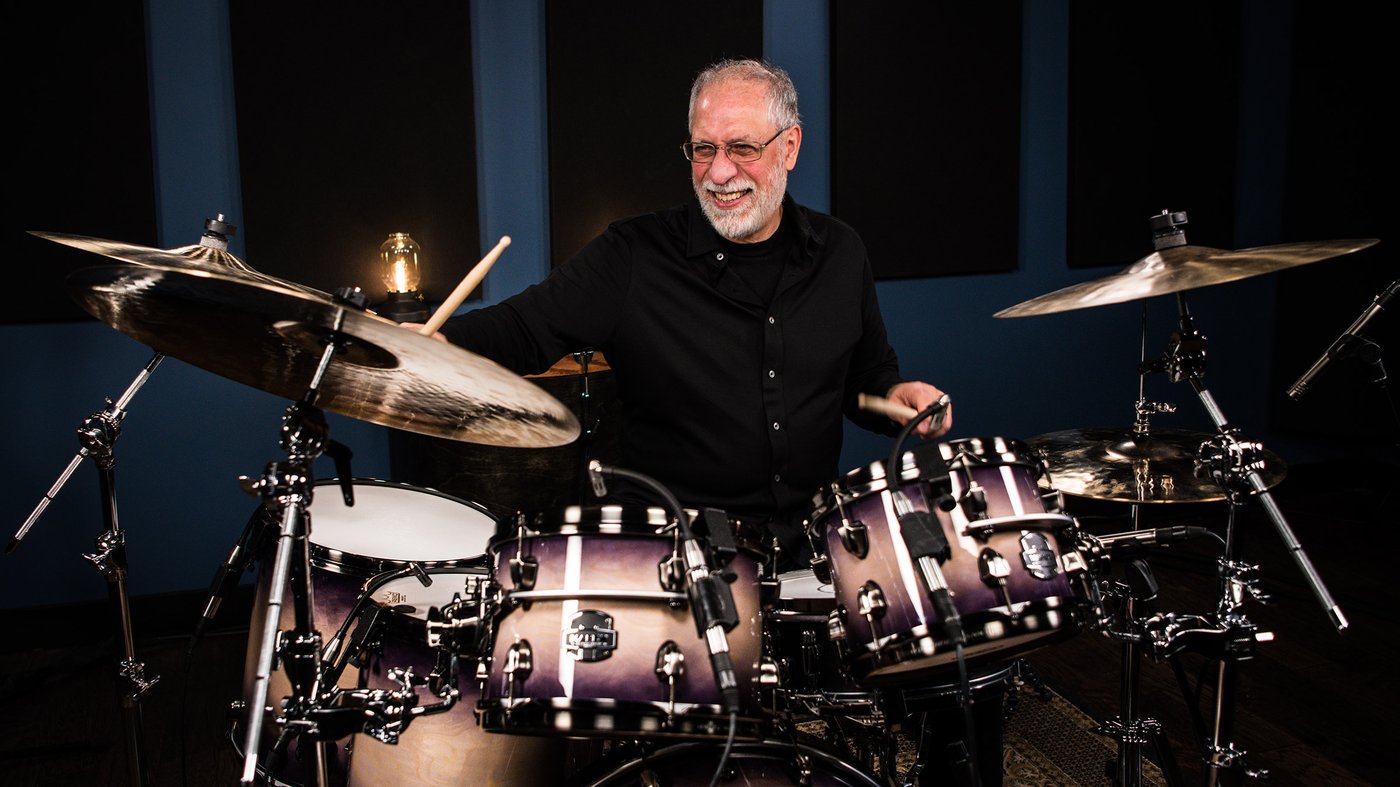 I was a very shy person when I was younger. I had a stammering challenge and relatively low self-esteem. Those were real obstacles that made me look further into myself to find out if I could make this drumming dream happen.
I come from a little village on Long Island. When I told people at the age of 12 or 14 that I wanted to travel the world and play drums, they would laugh at me. They'd say listen, kid, it's not gonna happen. Just do your thing and get a job at the post office and play drums on the weekends. I had to re-evaluate what I believed in, and my passion, and my desire to do it. 
Now that I'm much older, as I'm traveling the world doing what I love, I get a little concerned and hope that what I'm doing is really working. That I hope people are feeling the results of my effort. 
I keep questioning myself: I hope I'm doing this right.
As much positive feedback as I get coming back to me, I hope there isn't someone out there saying, "Man, that guy Famularo screwed me up."
I keep questioning myself: I hope I'm doing this right.
When I was younger, on top of having a stammer, I couldn't see well. When you're eight years old and you're wearing thick glasses, you can't play a lot of sports. I thought I was good at basketball, but I didn't make the team because when my glasses were knocked off I couldn't see. It made me dizzy. I wasn't even that good at school. I was so hyper and unfocused that I probably would have been a poster boy for what we know today as ADHD. I probably would've been on every drug in the world.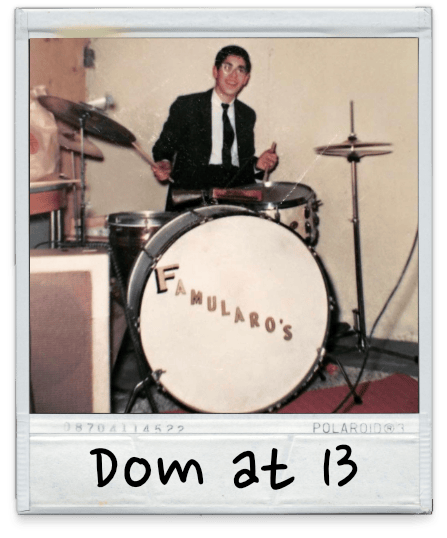 But music was my drug. It was the antidote to my challenges. The more I learned the discipline and patience of music, and the more I slowed things down so I could better understand, I could listen and focus better. And when someone spoke I could not only hear the words, but I was actively feeling what they were saying. This became so exciting. Music largely saved me from where I was and helped me become who I am right now.
Music became the crutch that held me up. I realized that a crutch is not a bad thing – it's a support object that holds you upright so that you can continue going on.
As I get older and closer to the end, whenever that end is, I start to think back and say, "Am I doing the best I can do? Am I seeing the most out of this life?" It's not about me. It's about the message that I am able to share, to lift other people. That is totally what this is about.
I hope I am able to do some good in my lifetime, so when I'm gone and someone mentions my name, they can say, "That guy helped me out a little bit. What he said gave me comfort and joy and made my life better."
Music was my drug. It was the antidote to my challenges.
I'm sixty-six years young and I am traveling the world at a very intense pace, living my passion: playing drums, teaching drums, writing drum method books (which take me five to seven years to put together), and now writing motivational books.
In The Cycle Of Self Empowerment, I came up with many original quotes based on what was happening in my life. They inspired me like I was composing a song. I'd write down all of these ideas.
One was "the grass is always greenest under your feet."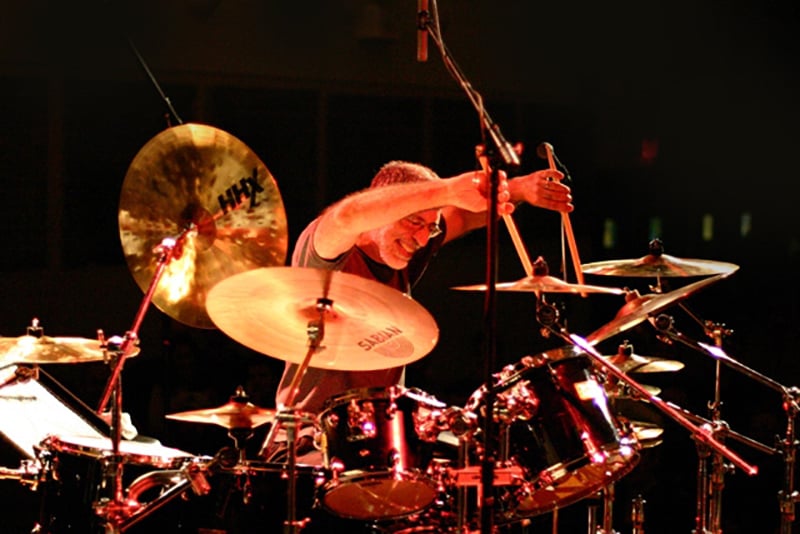 We think I want to have this and that, I want to have that car, live in a nicer house. The material stuff. I had a car for a long time – a Volvo 240 GL. It was kind of a box-shaped car and I bought it brand new in 1989. They said because this was an all steel block engine it would give me a million miles of running. 
It was a fantastic car. But after 31 years, I wasn't really using it. I finally took it off the road and decided to sell it. It still ran well and didn't have too many miles on it. Several people who expressed interest said they were looking for a second car to run into the ground. I knew they weren't the right person for the car. 
A young kid came to me – he was 18 years old – and said, "I'm really into Volvos. I'd like to fix this up and get it back to like new. I own another Volvo like this, and I'd like to bring this car back to life, the way it was when you bought it." He was so passionate and so into it. "Plus, I'm a mechanic and this older car will help me to learn my craft better."
I said, "You know…you got the car. I really want you to have it." And then I lowered the price. He was so excited and emotional about it. He said, "Boy, this is amazing."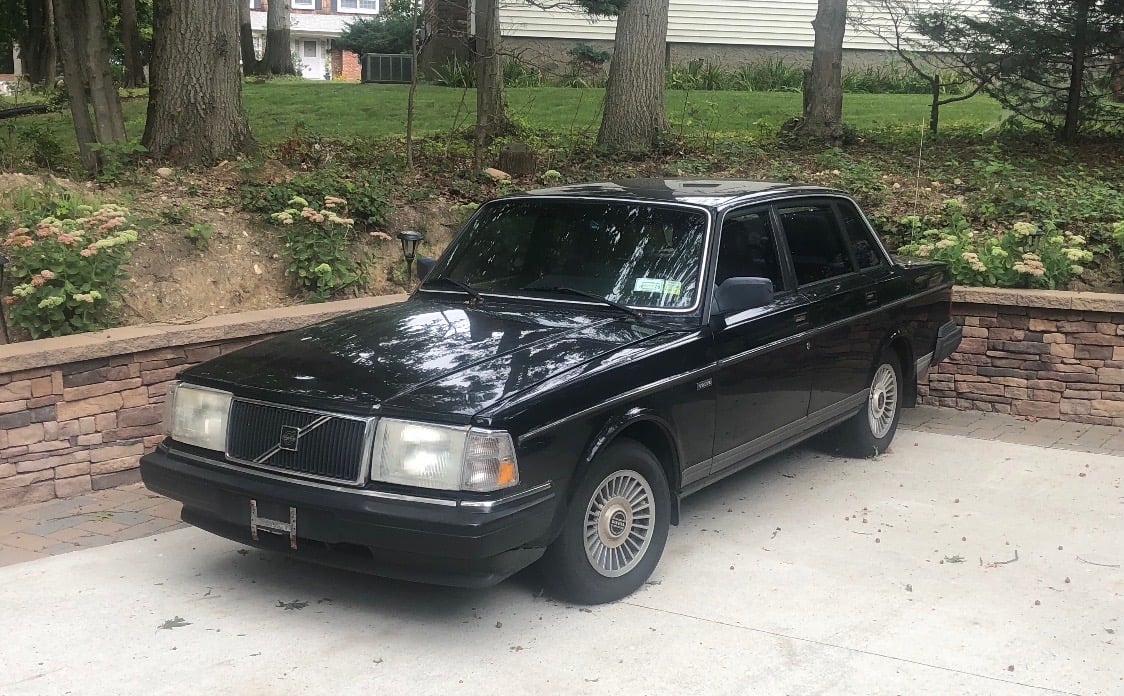 "If you're into cars, that's what I was looking for," I told him.
"I'm into cars and music," he said.
"Oh really? Do you play an instrument?" I asked.
"I play the drums."
"Are you serious? Do you know what I do?"
"No, your name was in the paper."
I went to the nearby computer and pulled up my information. The kid went crazy. "Wow! You're doing all this? I had no idea!"
"You know something?" I replied. "This was meant to be."
He asked me, "Do you love the car?"
I said, "I do not love anything unless it can love me back. It's just a car. I had great memories and great joy in this car, and now it's passed on to you for you to have those great memories and great joy."
As he drove away, he kind of waved and paused, and said, "Thank you so much."
We have great things in our life that are right in front of us. To seek the opportunity in the moment, the value of that which is in front of us, we have to have the maturity to notice it. 
That's why owning the moment and living in the now is so important: I only worry about now. I only worry about the grass that is under my feet now. And I learned to enjoy it and be thankful for it. When I take that next step on that lawn of life, there'll be more grass under my feet and I'll enjoy it at that moment. So if we can have that magic of that experience and feeling and take it day by day…that's going to equate to an absolutely beautiful life.
The balance of music in my life still inspires me to this day. This is really a wonderful gift. I need to make sure I understand the gift and that the grass is absolutely beautiful when I just pick up my foot and look down.
---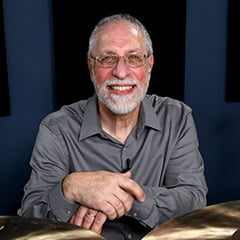 Dom Famularo
SHARE THIS: