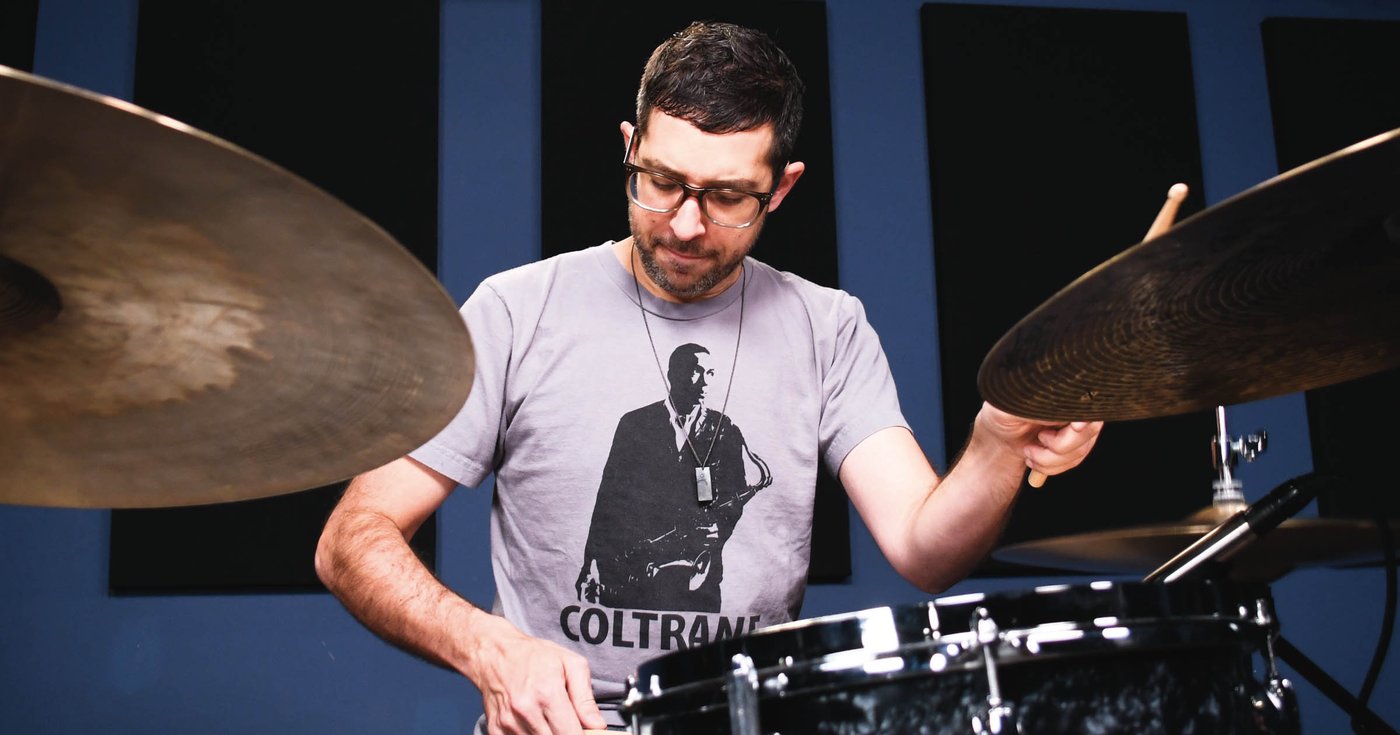 "You can't plan for the unknown, but you can prepare for the unknown". – Mark Guiliana
Many musicians are afraid of the word 'improvisation'. It can seem overwhelming to come up with creative, unique, and musical ideas in the moment. It might feel like there's no solid, structured way to actually improve these skills.
The concepts taught in today's lesson can be broken down into four main categories:
Dynamics: The volume at which you play.
Rate: Also referred to as subdivision (eg. quarter, eighth, sixteenth notes).
Orchestrations: Where on the instrument you play.
Phrasing: Where in time you play.
Mark believes that it's better to have a select few ideas that you can mold to fit into any musical context opposed to a hundred ideas that you can't change at all (if you can remember all of them in the first place).
By using the four powerful tools listed above, you can take any idea and adapt it to any musical context on the fly. The resulting options are limitless.
Watch Mark take one theme and run it through the DROP gauntlet! Let's see what he comes up with.
Lesson Index:
0:21 – Drum Solo 1
5:50 – Introduction
8:22 – About the lesson
10:30 – How do you start forming your own musical ideas?
13:12 – The four tools
18:34 – Running an idea through these tools
39:44 – Drum solo 2
47:07 – Beginner Tips
58:45 – Drum solo 3
About Mark:
Mark Guiliana is a drummer, composer, and educator who has become recognized as one of the world's leading drummers. He was chosen as Best Jazz Drummer in the Modern Drummer Readers Poll 2017, Best Modern Jazz Drummer award in 2018, and Downbeat dubbed him a Rising Star in its Critics Poll.
In addition to his own group – the Mark Guiliana Jazz Quartet and electronica-minded Beat Music – Mark has recorded and/or performed with a wide variety of artists such as David Bowie, Donny McCaslin, John Scofield, Matt Cameron, Meshell Ndegeocello, Lionel Loueke, Gretchen Parlato, and many others.
Mark Plays:
Gretsch Drums
Sabian Cymbals
Remo Drumheads
Vic Firth Drumsticks
SHARE THIS: