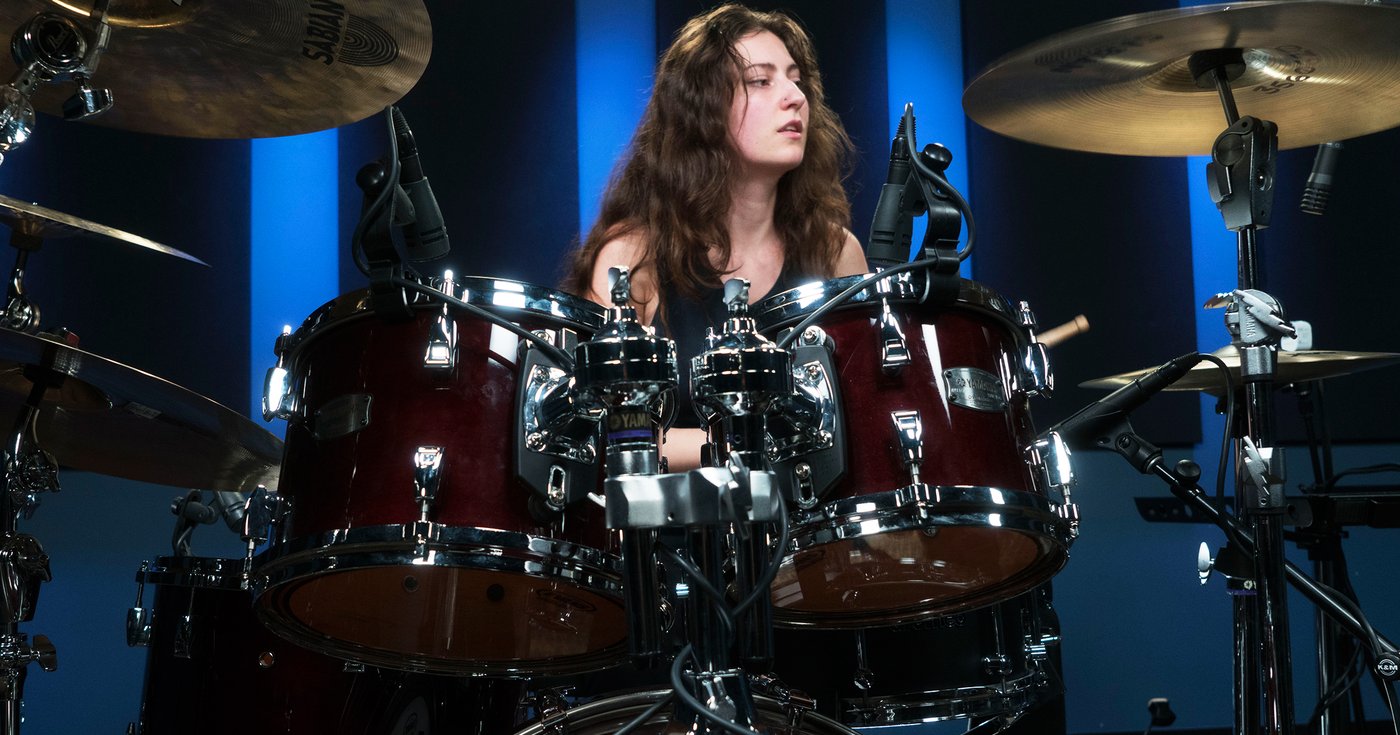 Learning new techniques, grooves, and fills on the drums are main pillars of becoming a better player, but there's a topic often ignored among drummers: transitioning between two separate ideas that have potentially varying subdivisions, tempos, and parts of the kit used.
Moving between different note values when playing grooves and fills, all while keeping great time, can definitely be the biggest challenge for many drummers. To help you master transitions between quarter notes, 8th notes, 8th note triplets, and 16th notes, Julia Geaman put together this lesson for you where you'll learn key methods for learning transitions efficiently. Download the sheet music so you can take these exercises behind your kit.
If you dug this lesson, Julia has a full 45-minute course within the Drumeo members area (get started here!) that covers moving around the drum kit. You can follow what Julia has going on by checking out her website and facebook page.
Lesson Index:
0:05 – SONG: "Blue Sky America" by Revenger
3:50 – Introduction
4:55 – Lesson Overview
6:40 – Exercise #1
11:07 – Exercise #2
16:57 – Exercise #3
21:52 – Exercise #4
30:33 – Lesson Recap
---
SHARE THIS: