Drumming Discipline & Improvisation
John Blackwell / Mar 26, 2014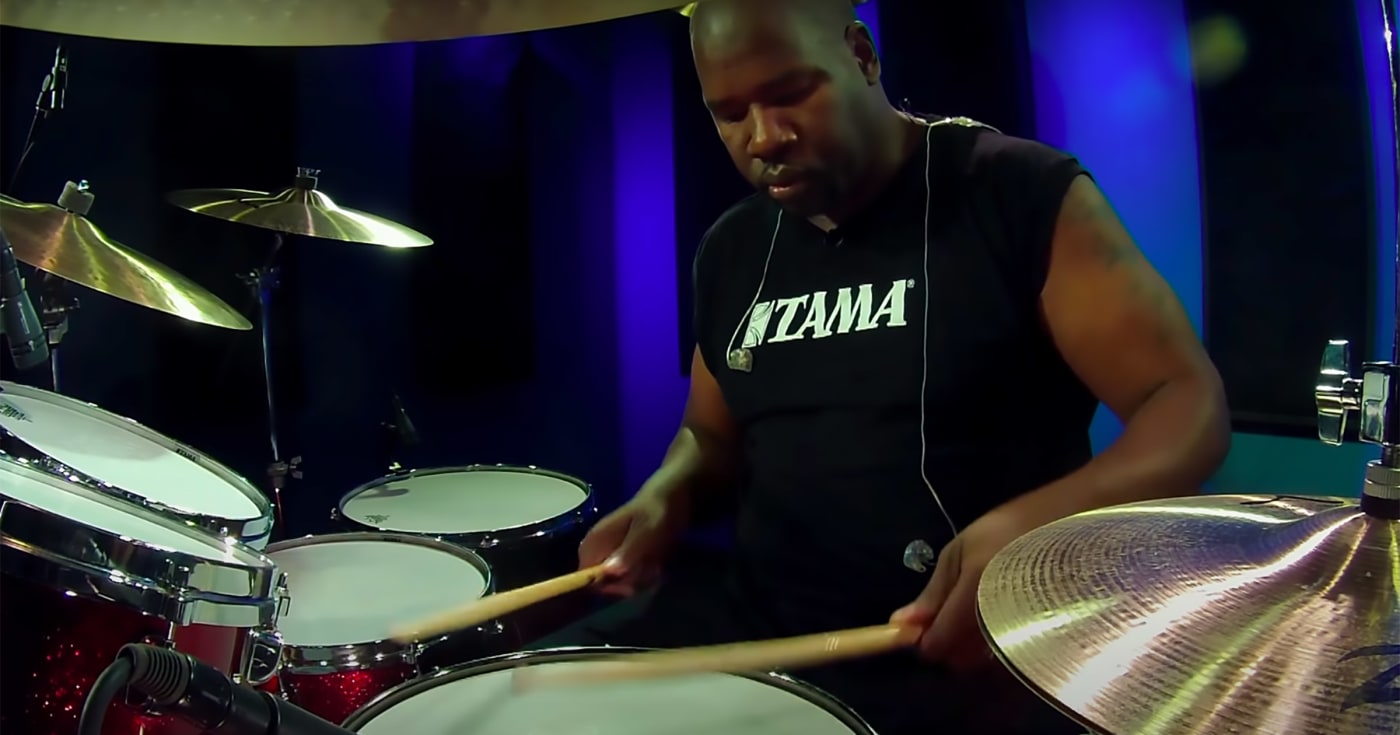 John Blackwell was an amazing drummer who played with Prince, Patti LaBelle, Cameo, and Justin Timberlake – and he was kind enough to visit our studio for a special drum lesson on Drumming Discipline & Improvisation. His passion for sharing drumming knowledge was inspirational, and it was an honor to have him out at Drumeo.
Video Index:
Intro Song – 00:00
Drum Solo – 07:20
Jared Intro – 17:45
Discipline – 19:53
Squirrel – 34:44
Improvisation – 35:23
Drum Solo – 39:00
Song "Father Daughter – 49:54
Questions – 55:35
Drum Solo – 1:28:00
A big thank you to Tama Drums, Yamaha DTX Drums, and Zildjian Cymbals & Sticks.
SHARE THIS:
The Fastest Way To Get Faster is Jared Falk's 10-day routine that will help you rapidly
improve your speed around the kit. Enter your email address below to get started!