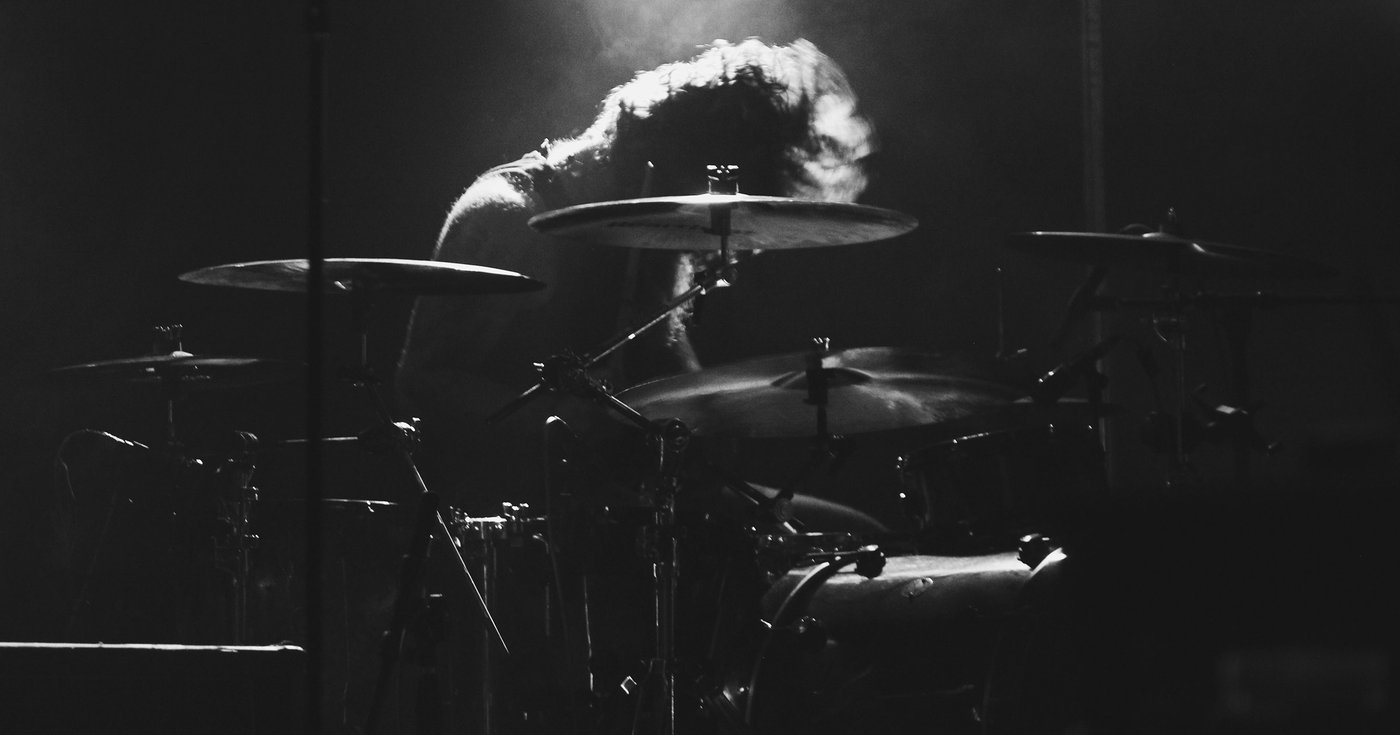 Your first show can be an unforgettable experience. And like doing anything that's brand new, it has the potential to be stressful too. Bright lights, monitors, your band members' backs to you, not to mention an audience watching — these new elements can feel disconcerting to say the least. With so many things potentially out of your control, figuring out ahead of time what you can control means at the show you can focus on what's most important: playing and performing.
Rehearse, rehearse, rehearse
Practice your songs so you are absolutely nailing them. Not only does playing with confidence inspire new fans, you'll be grateful for the muscle memory if you end up having a case of nerves at the gig. If any of your drum parts are feeling shaky in rehearsal, realize this will likely be times ten when performing in front of an audience. So, work on those sections to make sure everything is feeling 100%.
Create a similar environment
Arrange your rehearsal space so it's as similar as possible to a music venue; it can help you feel more at home onstage. Practice with your band facing forward and in their stage positions, and face your PA speakers forward as well. If possible, use monitors. Decide the order you'll play your songs and rehearse that, and practice looking at the audience instead of down at your drums. Try wearing what you will at the gig to make sure it's not too loose or tight. You can even figure out what cues your band will use if you can't hear each other at the show.
Use your soundcheck wisely
Keep in mind that soundcheck isn't a time to show off your chops. While it's important to play how you'll perform so the sound person can set the correct volume levels, soundcheck is also the time to make sure you're hearing what you need through your monitor (for example, do you cue off lyrics? Then your singer should be coming through loud and clear!). Remember, your sound person has everything to do with how you hear yourself and how the audience hears you, so having a friendly, respectful relationship with them is crucial.
Backline or your own drums?
If the gig is backlined (meaning the venue or promoter provides the equipment for everyone to use), realize you might be adjusting drums and stands on the fly — and probably with little time — so make a mental map before the show as to what their positions are on your personal kit. Bring your own cymbals and snare, since those are your signature sounds as a drummer, and grab your kick pedal as well since the tension is set to what you're used to.
Whichever drum set you're going to use at the gig, make an emergency "drum repair kit" with extra heads, sticks, drum key, cymbal felts, hi-hat clutch, gaffer tape and dampening gels, and carry it in your hardware bag. Check, and possibly grease, your hardware ahead of time to make sure everything can be both loosened and tightened. And bring your drum rug, since some venues may not have one.
Find out venue details
Save time and headaches by communicating with the venue ahead of time to make sure everyone has what they need. Here are some questions you should consider:
Where is the venue located, how long will it take to get there, is there parking, and where do you load in?
What time is load-in, is there a sound check, and if so, what time is it?
How many channels does the PA have, will everyone have a monitor, are there separate monitor mixes, and are they requesting a stage plot (the layout of your equipment on stage)?
How many bands are playing, where is yours in the line-up, and are drinks and/or meals provided?
Relax and enjoy yourself
The main thing to remember is to have fun! Let go and realize it won't be perfect. You can only get better at something by doing it a lot, and there will always be another gig. As a performer, serve your audience as best you can by giving them an amazing experience. Be proud you're attempting something risky and new, and trust that being yourself onstage is always the way to go.
SHARE THIS: