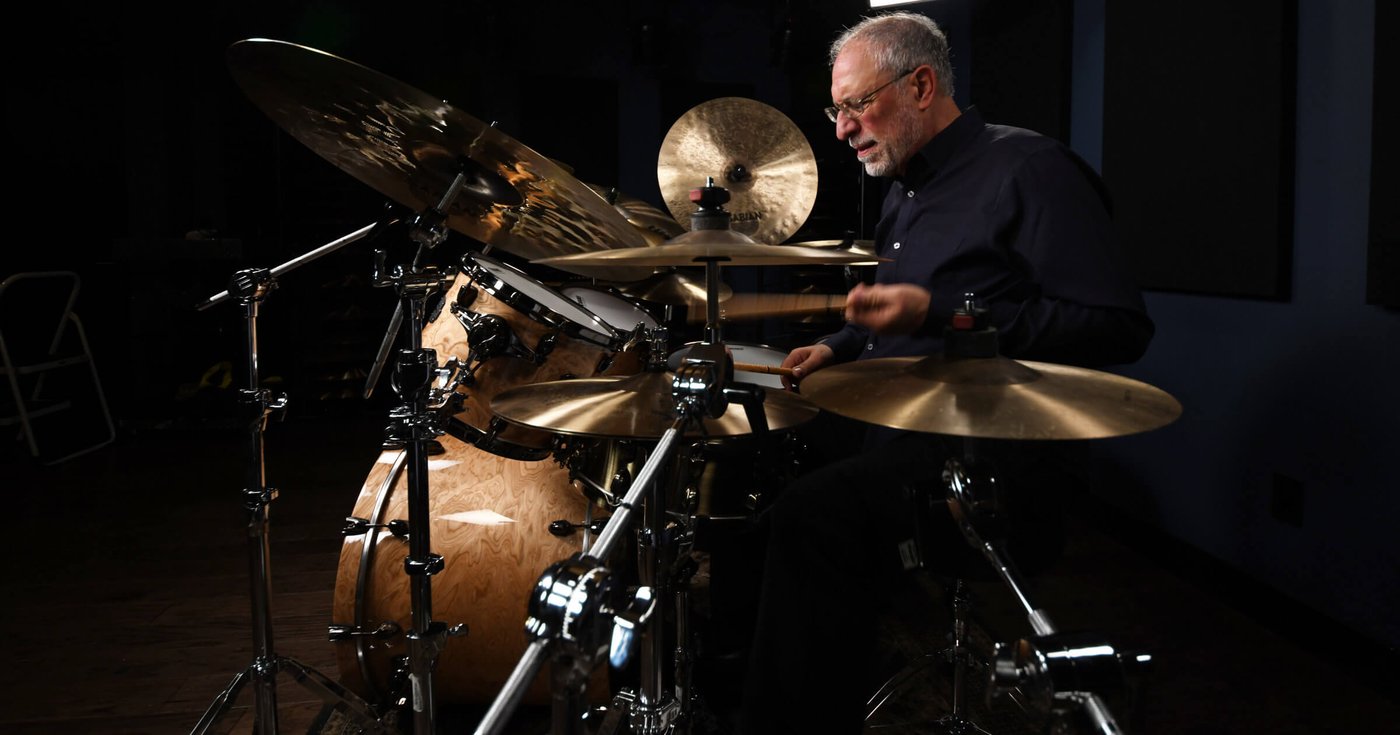 The future is in our feet!
There's so much we can do with feet as an extension of our hands. Think of it this way: whatever you do with your hands, you should try to do with your feet. This is one way to get control and express creativity in ways you might not have imagined.
Not everything is about speed, but if you could have the ability to play fast when you need to, wouldn't you want to work toward it?
In this video, we go over a pattern from the book Stick Control (page 5, exercise 11). With your heels down, play one note on the right foot (on the bass drum) followed by three on the left (on the hi-hat). If your left foot is weaker, this might be tough at first. Find a tempo where you can play it, but where you have to work for it. Slow it down if you need to. "Tension is the enemy of movement", and you don't want to feel tense or tight while developing strength. Once you're comfortable playing the pattern heel down, work on it with your heels up.
When working on double bass patterns and speed – or practicing drums in general – pay close attention to your posture. How high do you sit on your seat? How close are you to the drums? Make sure you have good balance and that you aren't straining or reaching. If you're slouching, you're in a position of tension. Sit up and tuck in your lower back so your lungs can fully expand to get the air they need to give you the energy you need.
Now bring these patterns to your bass drum pedals, and try them both heel down and heel up. By improving your control, power and articulation, these exercises will eventually get you to a place of speed.
Try a call-and-answer phrase, like a flam or roll pattern. Play it on the snare drum, then repeat it with your feet. Again, take it slow if you need to, but push yourself.
Your arms and legs are part of the same unit. Don't forget to work on all of it!
SHARE THIS: