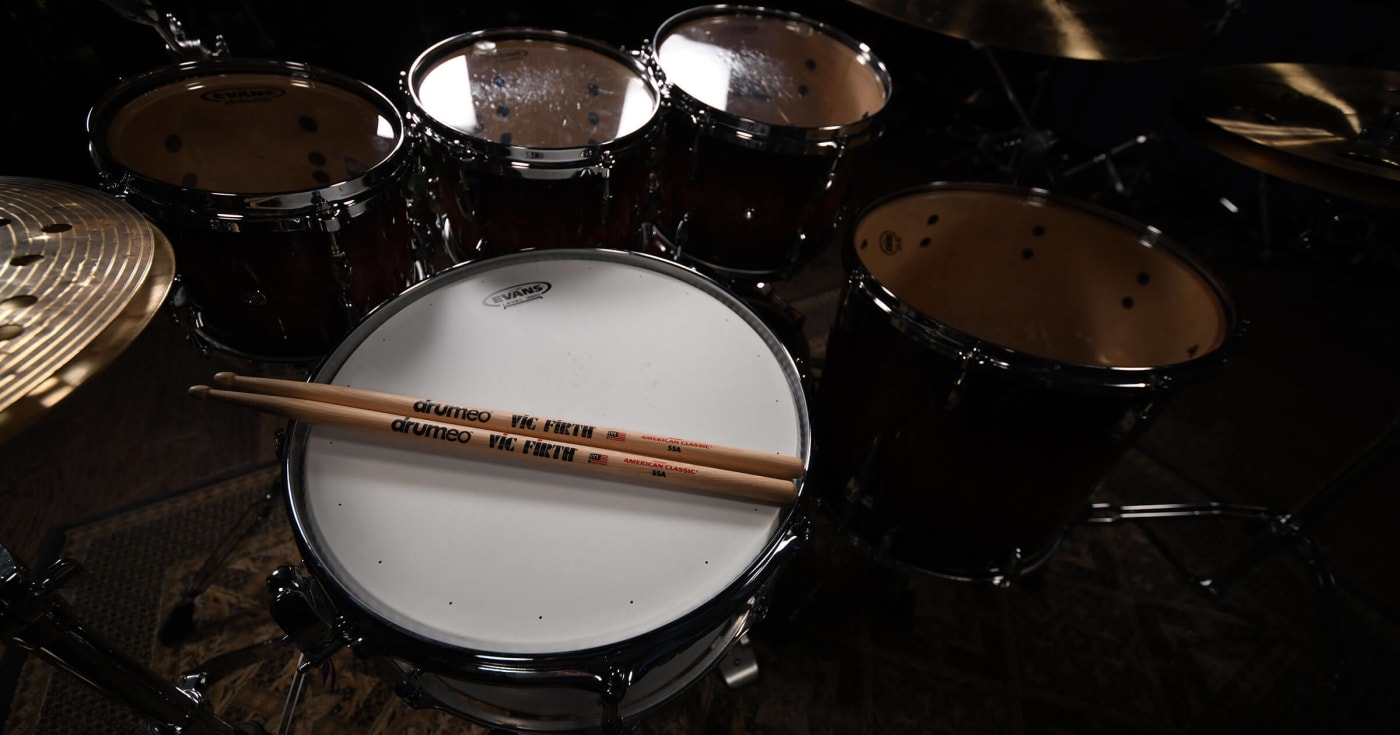 This is the most important video for any drummer who wants to make serious progress.
Okay, that may seem like an exaggeration…but you might really need to hear this today. It's not a flashy video, but I'm going to jump right into it.
The number one way to get better as a drummer
"I don't know what to practice. I don't know what I have to do to get better."
You need to identify your biggest drumming goal. This means finding your North Star. Here's what you have to do to get there:
Set a tangible and specific goal: It's not enough to say "I want to get faster" or "I want to develop my chops". If you set a specific goal, you won't feel like you don't know what to practice.
Give it a deadline: Choose something you're actually working toward, like a gig or studio time. But remember to make it specific. Don't just say you'll set something up in the near future. Make sure you have it set in stone. You need to actually book and pay for that studio, or book and commit to that gig. Aim for two to three months from now.
Put the pressure on: You can simply say "on this date, I'm going to pick up my phone and record a song or video. And I'm going to share on social media whatever I record on the first run-through." Pressure is a huge motivator, and it'll inspire you to put in the time needed to progress.
Let's say you've booked a studio session and you've chosen three songs to record. You know exactly what you need to practice: those three songs. What techniques do you need for these tracks? If you need to improve the speed of your singles, practice faster singles. If you don't like the fills you're using, you'll need to develop some new fills and vocabulary.
Whatever you do, you're working toward that deadline. And you've determined what it'll take to get you there. If you know that in two to three months you're going to put yourself out there in a way that a lot of people will (or might) see, you will work hard.
Why am I telling you this?
I'm always researching what's happening in our music education communities. My job is to understand the culture of drummers and figure out what's going to inspire and motivate you to actually practice.
It's Drumeo's goal to get people to start playing music and stay playing music. Without students, we don't exist. It's important that you feel that you're making progress and that you know how to make that progress.
The internet is a massive resource, but it's easy to get lost down a rabbit hole and end up an hour into a practice session having accomplished nothing. If you're going to progress, it isn't going to happen quickly by practicing random beats. You need to figure out your drumming goals and find your North Star.
I know this video is a little out of the ordinary for us, but it's extremely important. So tell me: what's your short term drumming goal?
SHARE THIS: