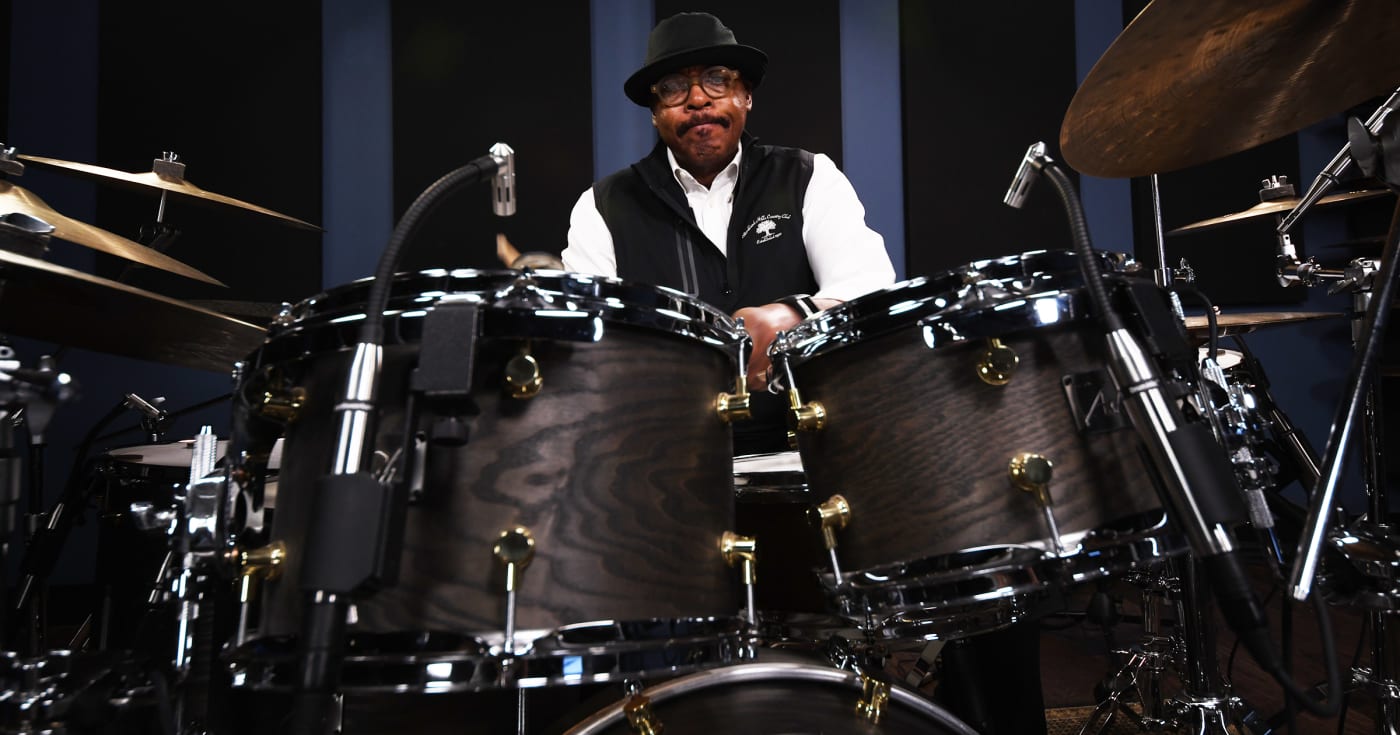 Released in 1973, "Chameleon" is a popular funk tune composed by Herbie Hancock in collaboration with Harvey Mason, Paul Jackson, and Bennie Maupin. The track later evolved into a jazz standard in 1974 and has become a staple for small jazz ensembles.
Harvey told us the main drum groove was born straight from the bass line. He wanted to follow closely with the bass instead of providing a simple backbeat overtop. If you're craving to learn it, we have a course inside Drumeo where Harvey dissects his popular grooves and explains his approach behind creating them.
About Harvey:
As one of the world's top drummers, Harvey Mason has played with the who's who of the pop and jazz music scenes, including Barbra Streisand, Seal, James Brown, Herbie Hancock, Jennifer Hudson, Frank Sinatra, John Legend, and the London Symphony Orchestra, just to name a few. His top playing and musical sensibilities have garnered him accolades over the years by being voted "#1 Studio Drummer" in the Modern Drummer Readers' Poll four times and nominated seven times for a Grammy award. Besides the music industry, Harvey has worked closely with the film industry by scoring movies, performing on over 150 soundtracks, and playing on over 20 Academy Awards ceremonies.
Harvey Plays:
Canopus Drums
Murat Diril Cymbals
Remo Drumheads
Vic Firth Sticks
SHARE THIS: