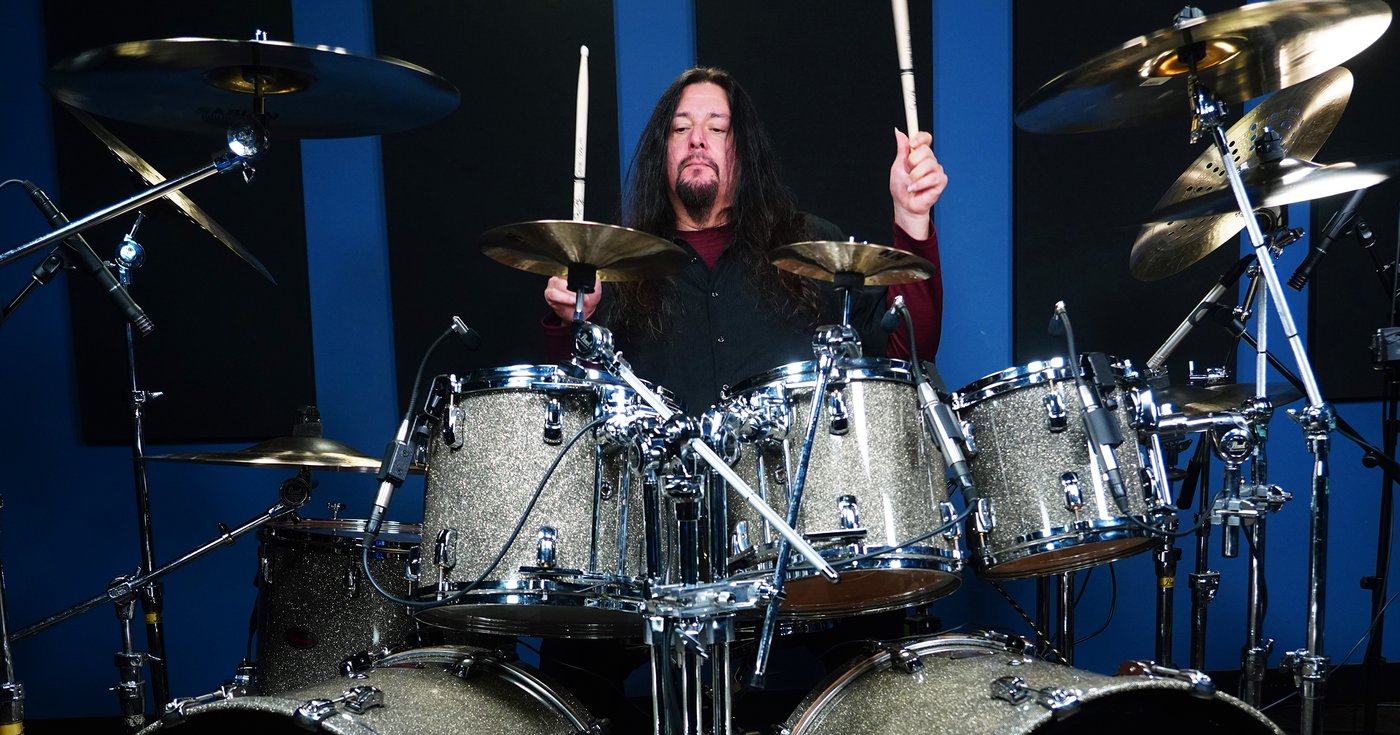 Gene Hoglan is best known among drummers for his blazing kick drum speed and endurance, so when he gave us a visit we just had to pick his brain and learn some cool techniques he applies behind the kit.
In this lesson, Gene will teach you how to play fast three-note flurries on the double bass with a foot technique that allows him to keep leading with the same foot. This is a great drumming hack that will not only strengthen your double strokes on your main bass drum foot, but also prevent you from needing to learn how to lead with both feet while playing double bass.
Be sure to watch Gene's one-hour Drumeo live stream where he dishes out 10 Metal Drumming Tips.
About Gene:
Gene Hoglan is one of the most creative and technically proficient drummers in the heavy-metal music scene since the 1980s. As the godfather of double bass and metal drumming, Gene has graced stages and studios around the world with metal heavyweights like Death, Testament, Strapping Young Lad, Dark Angel, Devin Townsend, Fear Factory, and Dethklok, which has earned him a spot in the annals of heavy-metal drumming as one the all-time best.
SHARE THIS: