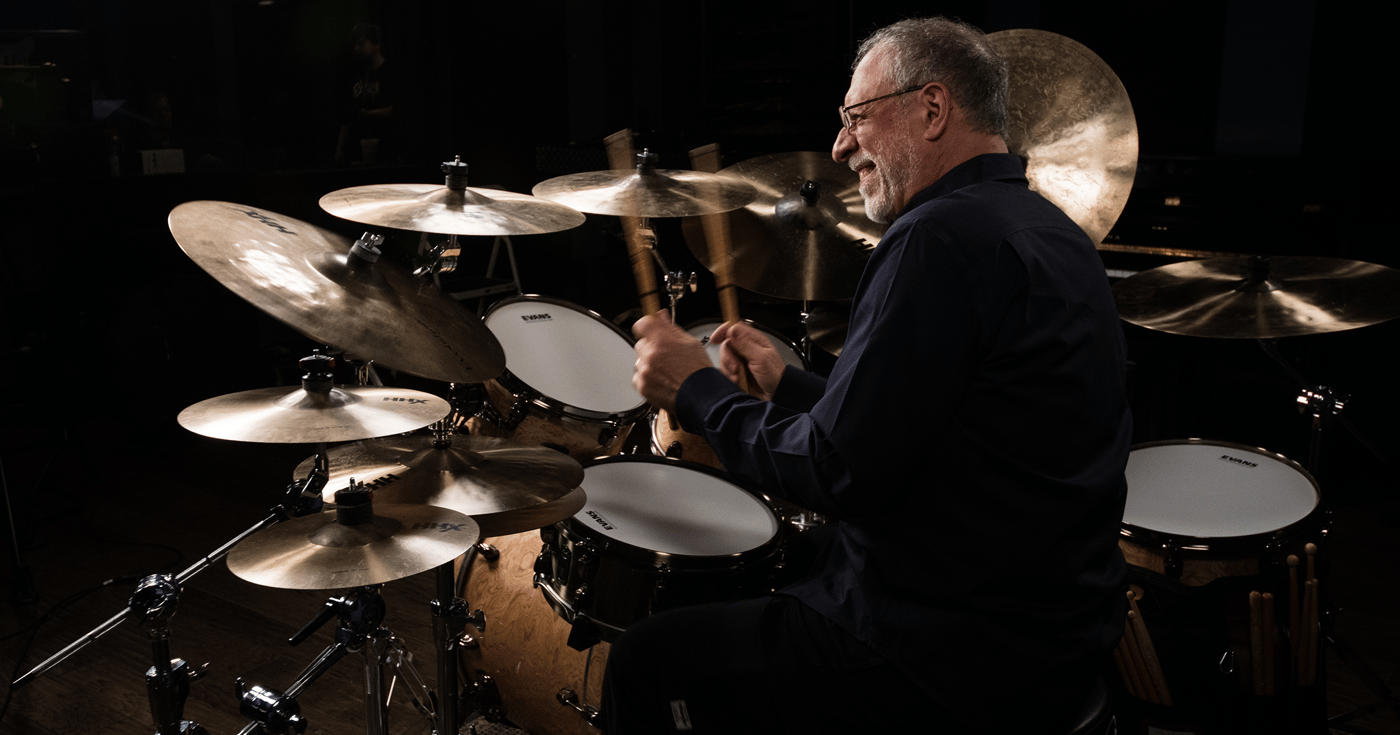 The more drum techniques you know how to do properly on the kit, the broader your palette of options will be and ability to play what you want, when you want to. But what are the must-know techniques that today's drummers should focus on? Dom Famularo is here to help trim the fat and focus on the most important and practical techniques you should be utilizing if you're a drummer in the 21st century.
Lesson Index:
0:00 – Drum solo
4:40 – Introduction
7:16 – Kit breakdown
10:42 – GIVEAWAY details!
13:26 – Lesson overview
14:46 – The natural grip
20:00 – What grips should you practice?
30:10 – Billy Gladstone
39:46 – George Lawrence Stone
44:25 – Sanford Moeller
52:00 – Drum solo
54:29 – Dom's Buddy Rich story
1:01:44 – Drum solo
About Dom:
Dom Famularo is a drummer, author, and motivational speaker who's arguably the most influential educator in the drumming community. He's traveled the globe for the past 40 years holding masterclasses and clinics, and has been one of drumming's most sought-after private instructors from his fans around the world. Dom has been tutored by legendary greats, including Joe Morello, Jim Chapin, Al Miller, Charlie Perry, Colin Bailey, and Shelly Manne, among many others. He has recorded and/or performed with artists such as the Buddy Rich Big Band, B.B. King, Lionel Hampton, Chuck Leavell (Rolling Stones), and "T" Lavitz (The Dixie Dregs), and has shared the stage with other drumming giants such as Dave Weckl, Steve Gadd, Vinnie Colaiuta, Simon Phillips, Billy Cobham, Bernard Purdie, and Chad Smith.
SHARE THIS: