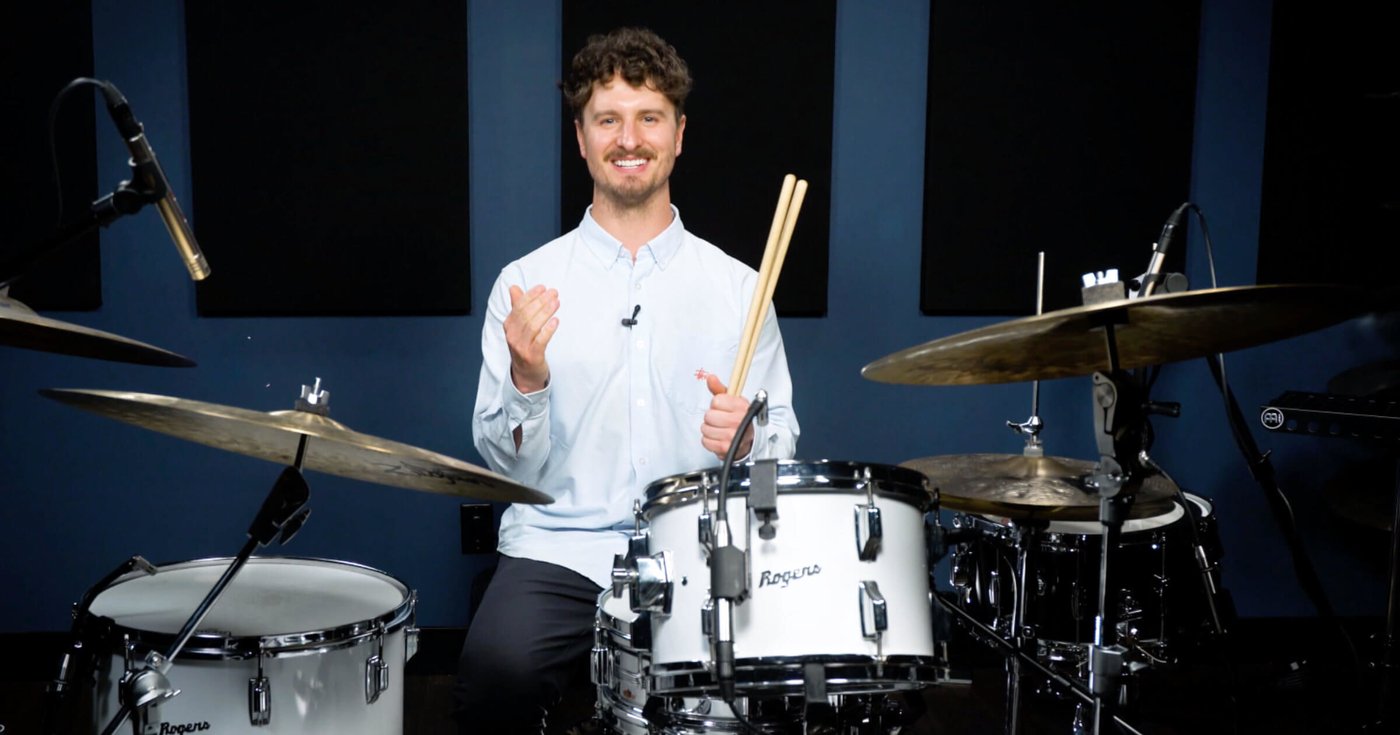 One huge concern for parents is investing a lot of time and money into a child's passion. Are they going to lose interest? Is it worth it?
Here are five ways to encourage your child to keep playing drums and discourage them from quitting:
1. Have fun
It might be cliche, but keeping the fun factor alive and well is at the core of any musical pursuit. Once a hobby or interest is stripped of joy, the usual response is to quit. Most people can sit down and play a rhythm, so the drums have a lower barrier to entry than pretty much any other instrument. When putting together a practice schedule, let them have a chunk of time to play along to their fave songs and have fun. The random bashing will become more bearable with time – we promise!
2. Start out simple
Parents are encouraged to talk to their kids just above their cognitive level so they're constantly forming new connections and learning. The same goes for drums: don't overestimate the ability of your kid. You need to find the sweet spot of challenging but achievable so they don't get frustrated. Your little drummer probably shows favoritism toward certain songs because they can understand them. Let them play along to these to start, then add in a 'wildcard song' that's slightly more difficult.
3. Play with others
Learning drums can be pretty isolating. Everyone else might be outside playing while you're practicing rolls in your basement. Try to get them playing with other people as soon as possible, especially if they can jam with kids who are at a similar stage in their musical journey. Friendships and camaraderie add more excitement into the equation. And if you're a musician, you should jam with your kids, too!
4. Find a great teacher
A competent, energetic, encouraging teacher can make all the difference in keeping your kid engaged and interested. They'll ideally include the kid's favorite songs, plus material they need to progress. Don't just settle for the closest drum teacher. Take the time to try out a few different instructors in your area; your child's excitement following the lesson will help you make your decision. If you don't have a great local teacher or money for private instruction, get them involved in a supportive community like Drumeo – they'll find more than enough videos to keep them busy!
5. Commit to a performance
Once they have the basics down, this can be a game changer. Whether it's a living room show for family, a talent show, or a recital, these performances ignite a responsibility to rise to the occasion. There's nothing more empowering than facing a challenging experience and coming out the other side.
Check out the new show The Rhythmic Adventures of Captain Carson in the Drumeo members area or download the Drumeo Kids app!
This video is part of a 'quick tips' series for parents to inspire kids to play drums:
1. How To Get Your Kid Interested In The Drums
2. How To Teach Kids Simple Rhythms
3. How To Make A Homemade Drum Set
4. How To Support Your Kid's Passion For Drums
5. How To Encourage Your Child To Not Quit Drums
6. How To Buy A Drum Kit For Your Child
SHARE THIS: