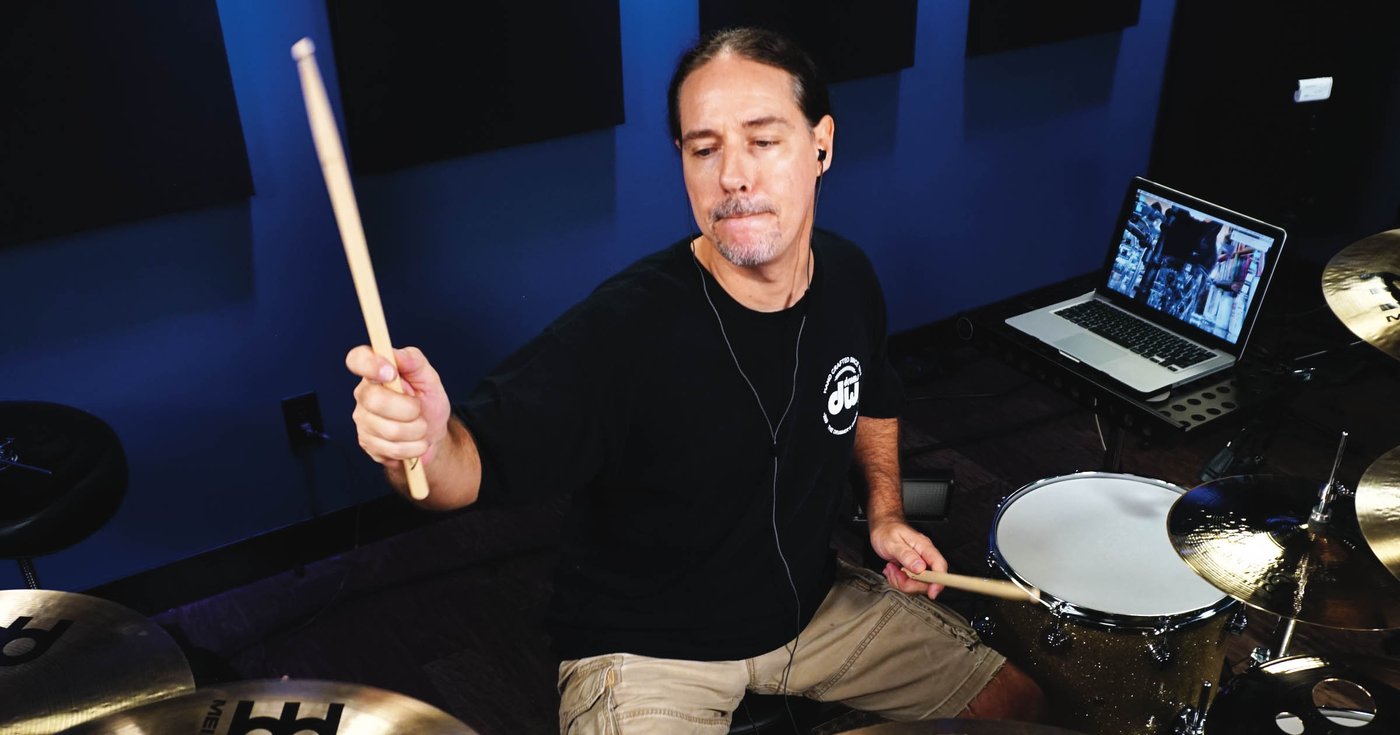 Today we're going to take a look at Derek Roddy's blast beats… in slow motion! Derek is known for his lightning-fast speed drumming, so being able to dial it right back and take a look at his technique will help us understand how he's reaching those top speeds.
On his right hand, Derek uses a push-pull moeller motion that's mostly driven from the shoulder, but his wrist is adding a whipping motion to help with maintaining momentum. On his left hand, he uses a relaxed grip and takes full advantage of the rebound the snare drum provides. Contrary to his right hand, most of the power in these strokes is coming from his wrist.
You'll notice that once he gets to really high speeds, he'll place his index finger on top of the drum stick. If he can't hear himself in his own personal mix, it mutes the drum stick and raises the overall pitch of the snare which produces a more clear, defined sound.
We have a full course on all of the popular blast beats by Derek Roddy over in the Drumeo members area. Get started with a 7-day free trial.
SHARE THIS: