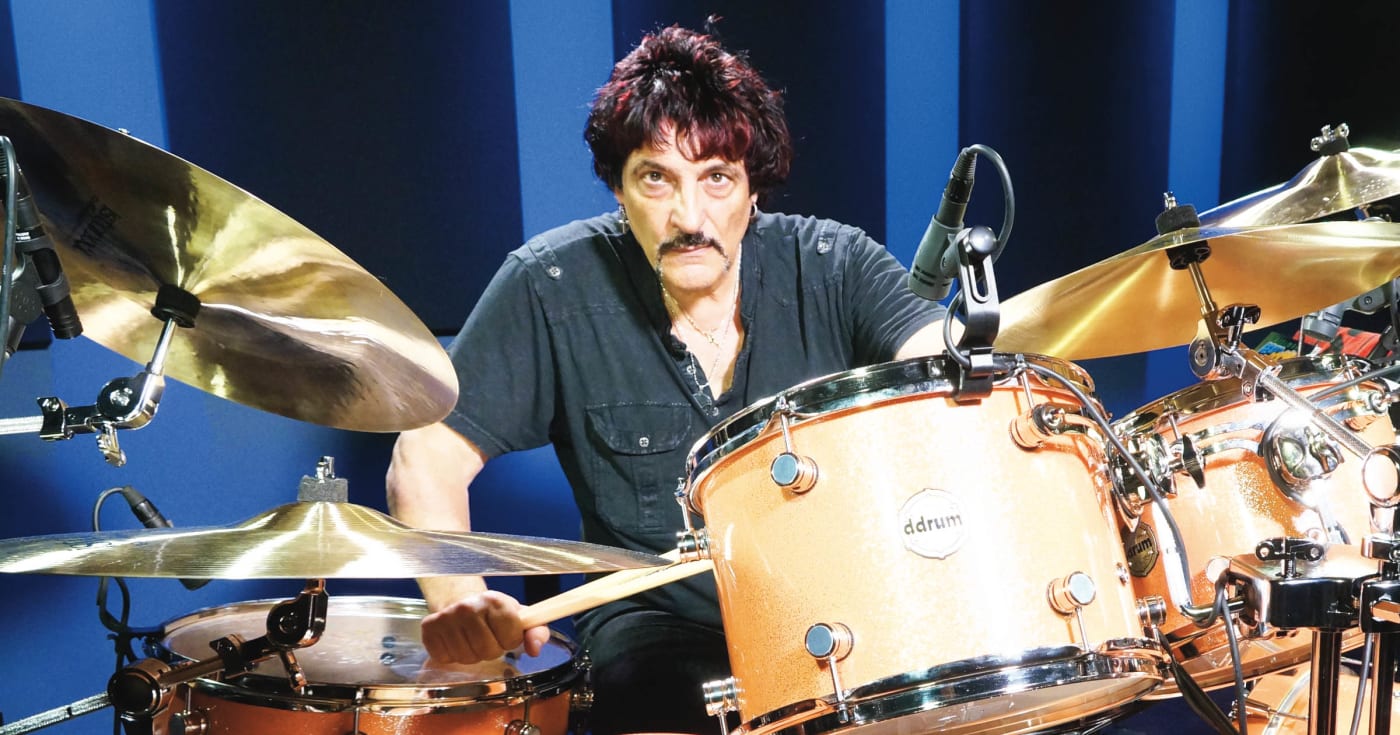 One of the first drum books I ever bought was "Realistic Rock" by Carmine Appice. So when Carmine was booked for a lesson at Drumeo I was unbelievably excited and nervous. The lesson went great and I know you'll enjoy it!
Carmine will be breaking down concepts from his book including linear grooves and all the different patterns that make up those grooves. Get creative with this! Mix and match all the different groupings and come up with your own linear patterns.
Lesson Index:
0:14 – Drum solo
2:08 – Introduction
6:30 – What is a linear groove?
7:34 – Groupings
14:40 – Groove #1
15:34 – Groove #2
18:32 – Groove #3
31:15 – When did Carmine starting playing double bass?
35:27 – Carmine's stick grip
39:00 – How does Carmine count while playing?
40:21 – How to makes these grooves your own
41:40 – What was it like working with Rod Stewart?
44:47 – Carmine's drum inspirations
52:27 – Drum solo #2
About Carmine:
Carmine Appice became known worldwide for his astonishing live performances as the drummer for Vanilla Fudge, in addition to becoming a highly sought-after session drummer playing with countless artists including Rod Stewart, Ozzy Osborne, Ted Nugent, and Pink Floyd.
As an educator, Carmine was the first to legitimize rock drumming with his landmark book, "The Realistic Rock Drum Method", selling more than 400,000 copies. In appreciation for his universal appeal, he was forever immortalized via his induction in cement to Hollywood's Rock Walk of Fame.
Carmine plays:
DDRUM Drums
Evans Drumheads
Istanbul Mehmet Cymbals
Vic Firth Sticks
SHARE THIS: