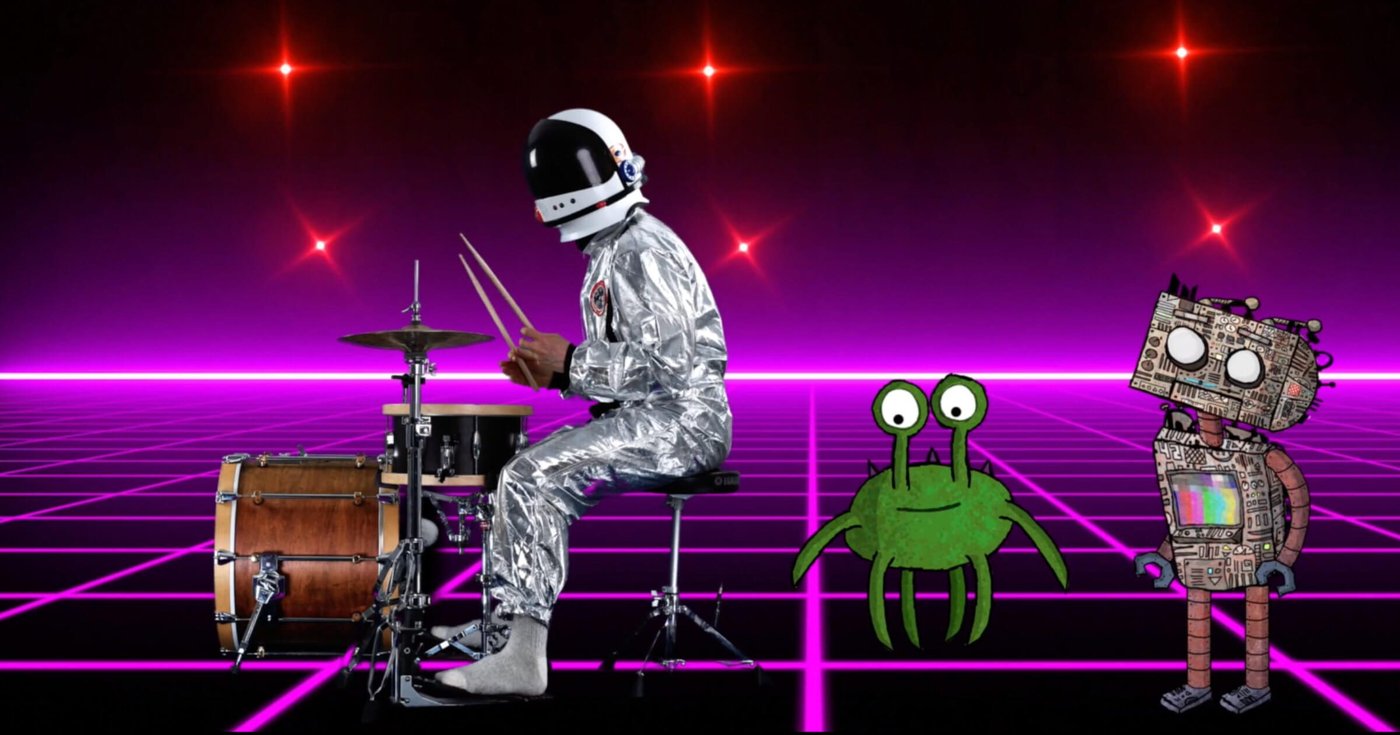 It's a bass…it's a snare…it's Captain Carson!
This is the first episode of "The Rhythmic Adventures of Captain Carson", where Carson Gant (who you might recognize from OneUpDrumVids), Gary the alien, and Ricky the robot show preschoolers why rhythm is awesome.
Like many children's shows, this one is interactive, where kids are encouraged to clap rhythms back and sing boots (bass drum), chicks (hi-hat), and cats(snare) along with the characters.
Watch out for the Groove Troll who threatens to steal the groove and ruin the biggest dance party in space!
You can watch The Rhythmic Adventures of Captain Carson from anywhere with the Drumeo Kids app or in the Drumeo members area.
SHARE THIS: