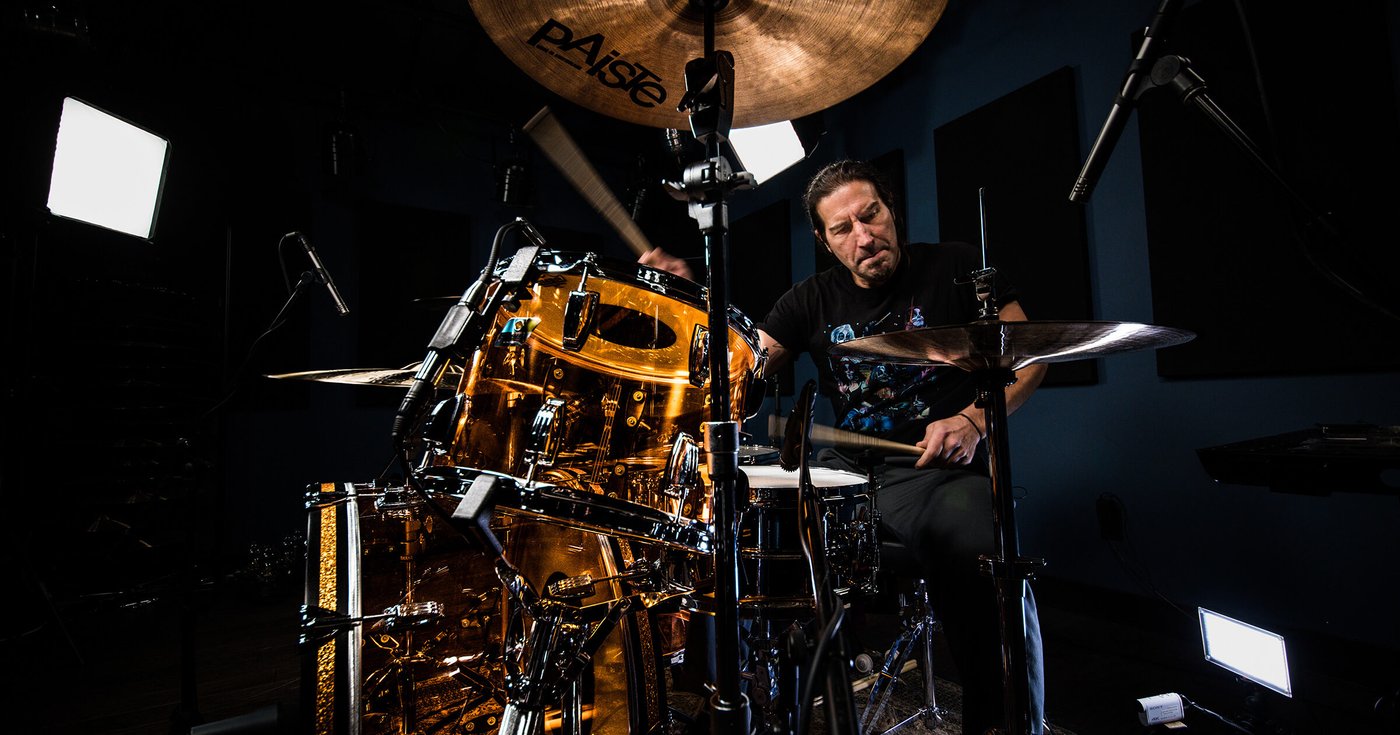 "It doesn't matter where you are. It doesn't matter who you are playing with. Stand out and be the best you can be."
Brian Tichy is an incredible drummer who stands out in the hard rock and classic rock genres. Most notably he has performed with Whitesnake, Billy Idol, Ozzy Osbourne, Sass Jordan, Foreigner, Dead Daisies and many others. His projects include the brand new Silverthorne and past project with Sass Jordan, S.U.N.
Besides his work as a musician, he also took on the role of organizing Bonzo Bash. This is a party event that he came up with years ago where he and other drummers pay tribute to John Bonham by performing Led Zeppelin tunes. This event has brought quite a buzz along with it over the years where some famous drummers, including one of Tichy's biggest influences, Peter Criss, came out to partake in the fun.
Brian has also appeared on Drumeo where he breaks down some of the most famous Bonham grooves, tasty triplet licks for rock drumming and more! Brian is a human encyclopedia for classic rock music, specifically Led Zeppelin. Very few can come as close as Brian to sounding like the greatest rock drummer of all time, IMO.
In this episode:
You'll hear…
Brian break down twelve different famous guitar riffs
If Brian is doing Bonzo Bash again in January, and he explains what goes into creating an event like this
About the distinct differences between the side-man role versus bandleader/event organizer
About Brian's new band Silverthorne and their plan to bring this band to the public
Brian's thoughts on click tracks in the studio, quantizing drum parts, and autotune, as well as why he thinks the industry went in this direction
Why you should listen:
A lot of Drumeo Gab episodes go deep and the conversations often have a heavy tone. This episode with Brian Tichy has a lighter vibe and gets into our mutual love for classic rock and the good old days of what was considered pop music. Along with that conversation comes Brian's thoughts on the current state of audio recording in popular music and essentially how the human component is being removed little by little.
There is also some great insight into what goes into planning events or running a band. So for anyone out there who is wishing to walk the more entrepreneurial path of the music industry, you may find some very helpful insights here.
Music used in this episode:
Silverthorne – "Tear the Sky Wide Open"

Follow Brian:
Instagram
Facebook
Website
Follow Drumeo Gab:
Instagram
Facebook
SHARE THIS: