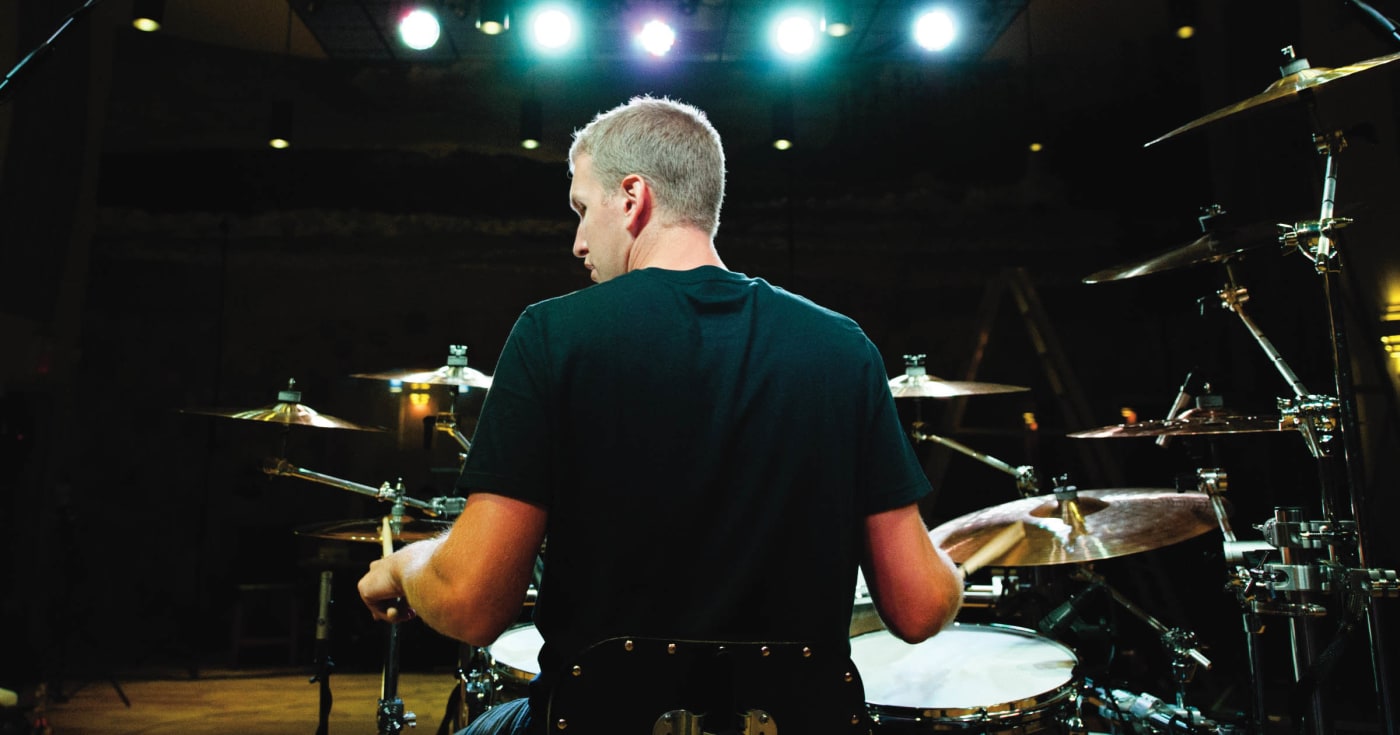 Everyone seems to have different definitions of success these days. I know a lot of the older school drummers think that in order for you to be successful, you must be constantly playing gigs and be on the road touring. I believe that's the way it was back in the day.
I wasn't in the scene from the '60s – '90s, but I hear drummers talking about that being the glory days of being a musician. Lots of people came out to gigs, venues were still hosting lots of live music, and the internet hadn't become popular and totally "destroyed" the music industry (by the way, I don't think the internet destroyed the music industry, I just think it changed it).
Drummers back then had a few options if they wanted to play drums for a living:
1) Join a band and get signed
2) Become a studio drummer
3) Become a drummer-for-hire
4) Become a private drum teacher
Essentially, those were your options. But times have changed.
These days, you have so many more opportunities thanks to the internet. So, in addition to the list above, here are some ideas on things you can do using today's technology:
1) Become a remote studio drummer.
This is where other people send you their tracks and you record your drum parts and then simply email them the files back.
2) Build your online profile with covers.
Lots of drummers are doing this now. Look at Cobus Potgieter, Luke Holland, Coop3rdrumm3r, and Meytal Cohen. All have built great careers that started off by simply uploading drum covers of themselves online.
3) Teach drums through video chat.
This is a very popular method of teaching these days (and I think it's going to blow up more in the next 5 years). You can essentially get lessons from specific teachers on whatever you want. For example, if you want to learn more about Latin drumming but your town doesn't have someone who specializes in that, you can easily find a teacher online who has expertise in that area.
4) Start an online drum lesson website.
This is what I have been doing since 2002. We've went through many iterations with FreeDrumLesson.com, DrumLessons.com, and now Drumeo.com. I think the concept of individual drummers starting their own lesson sites – such as MikesLessons.com, StephensDrumShed.com, MyDrumLife.com – is also going to explode over the next few years as well.
5) Do online live streaming concerts.
This hasn't gone totally mainstream yet, but it has the potential to once a larger scale band starts to do it right. I would love to watch an exclusive concert with Dave Matthews Band (my favourite band, I absolutely love Carter Beauford's drumming!) and be able to interact with other people watching live at the same time. There are many added value items that can be given to online concert goers like VIP passes or the ability to interact directly with the musicians.
Now, these are just a few ideas. The internet is still very young. New technology will continue to develop and drummers will take advantage of those opportunities.
It really bugs me when people are so close-minded to think there are only a limited number of ways to be a successful drummer. Not everybody measures success in the same way, and there will always be a number of ways to use your talent.
For me, if I was touring with a band right now, I would not feel successful. I don't particularly want to go on tour and play live. To be honest, I don't even have the time to gig regularly in my home-town and I have no desire to tour the world or gig five times a week. I have two kids, and love being close to my family – so being away every night isn't an option. But that doesn't mean I can't play music, or can't be a successful drummer in my own way.
Do what you love. If your passion is to teach drums online, do that. If you want to put up cover videos and build your online profile, do that. If you just enjoy jamming with your friends on the weekend, do that. If your goal is to play in your local church and volunteer that way, then do that. You've achieved success. Don't let anyone tell you that you aren't a real drummer because you didn't follow the exact same path that they did.
There will always be haters, it's just the nature of the business – and when art is involved they seem to come out even stronger. So please, don't let it bother you. If I let it bother me, it's likely that Drumeo would have never been created. Chase your own drumming success, in whatever way you define it.
To your drumming success,
– Jared Falk
SHARE THIS: