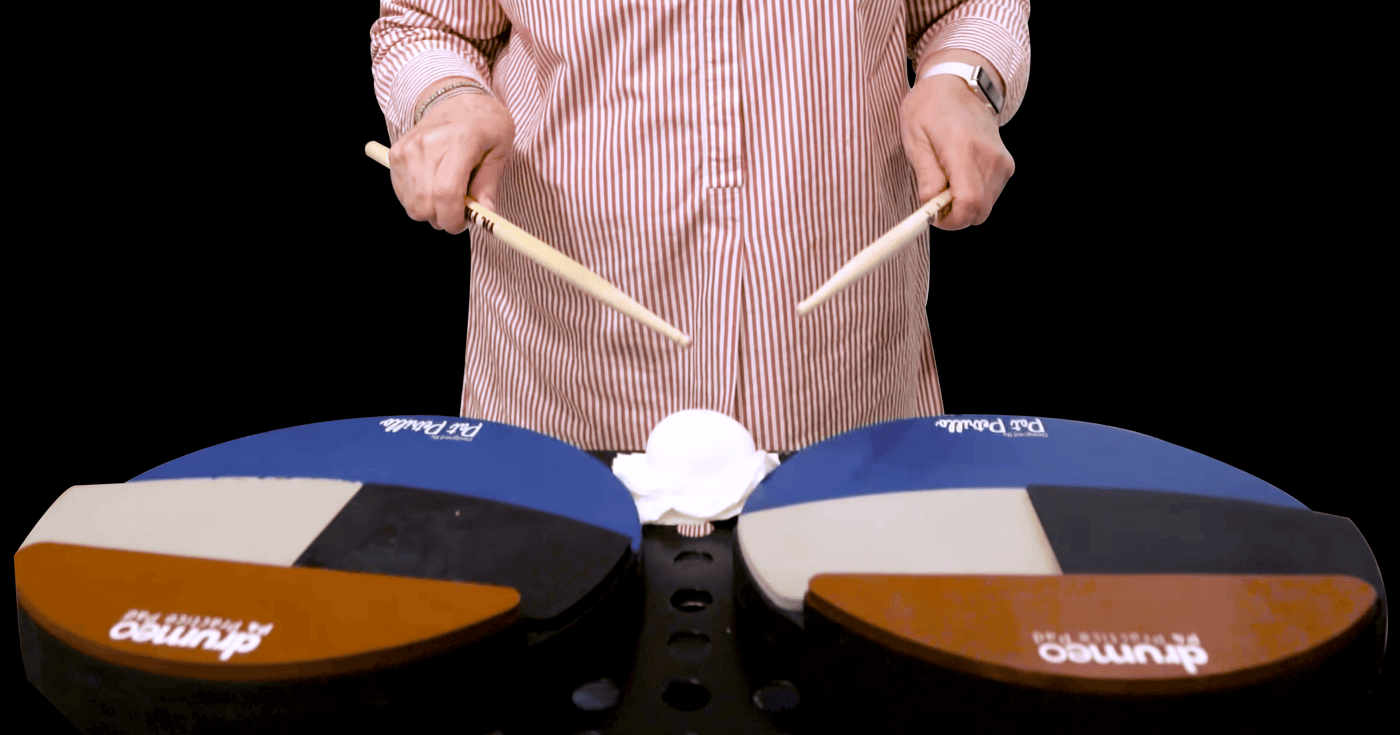 If you've seen Dorothea Taylor on Instagram, you'll know that she's always practicing in the kitchen. So what better person to try 'the egg challenge'?
Place a raw egg and a paper towel on the surface between two practice pads. Now play paradiddles where you go back and forth between one pad (par-), the egg (a-diddle), and the other pad (par-) before going back to the egg (a-diddle). See how long you can do it for – and don't break the egg!
This exercise trains you to play your grace notes softly. And if the egg breaks, well…it's time to make a scramble.
Did you try this challenge at home?
SHARE THIS: