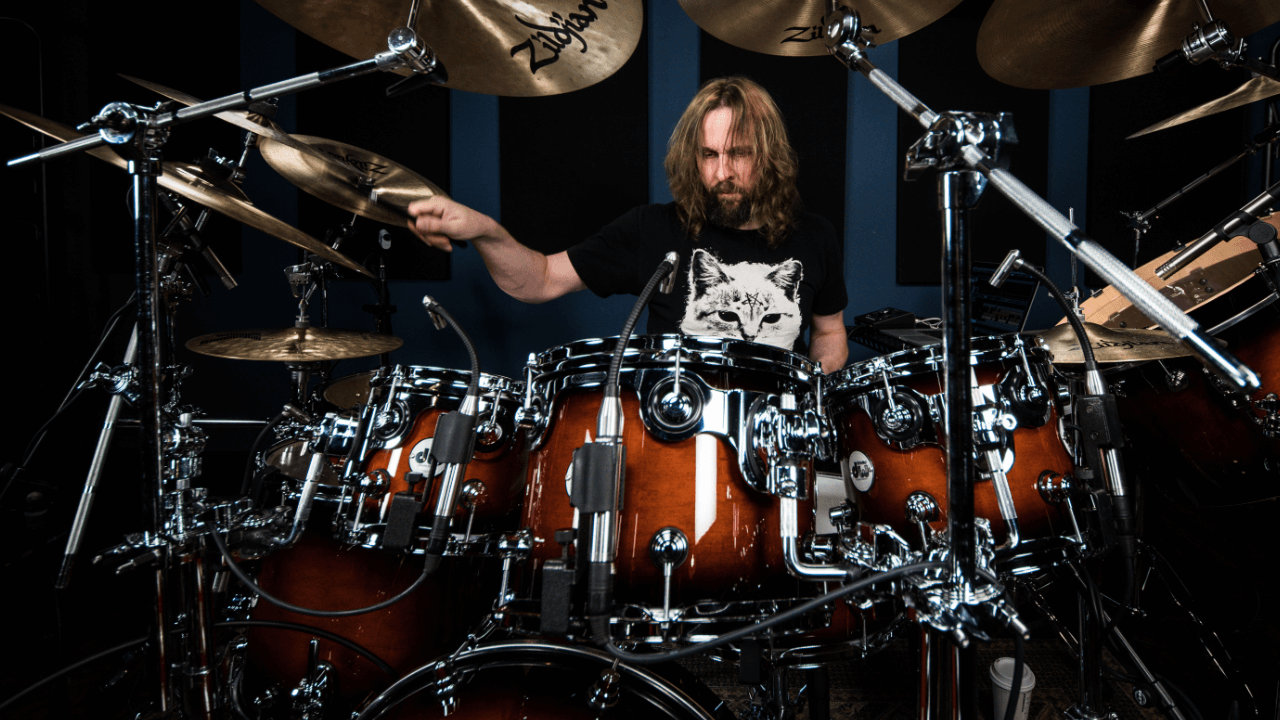 That's right…the video isn't set to 2x speed. It's just Marco Minnemann's blazing fast playing.
In this quick video, he'll show you how to execute one of his many combination ideas so you can use it to end a song or fill in a transition.
While it looks 'impossible' and it's tough to bring up to speed, the concept is simple to learn. You split a double stroke roll on your right hand between your ride and tom, and fill it in on your left hand with a single or double stroke on the snare and crash.
What do you think about breaking up a double stroke onto two surfaces instead of one? Can you get it blazing fast like Marco?
SHARE THIS: