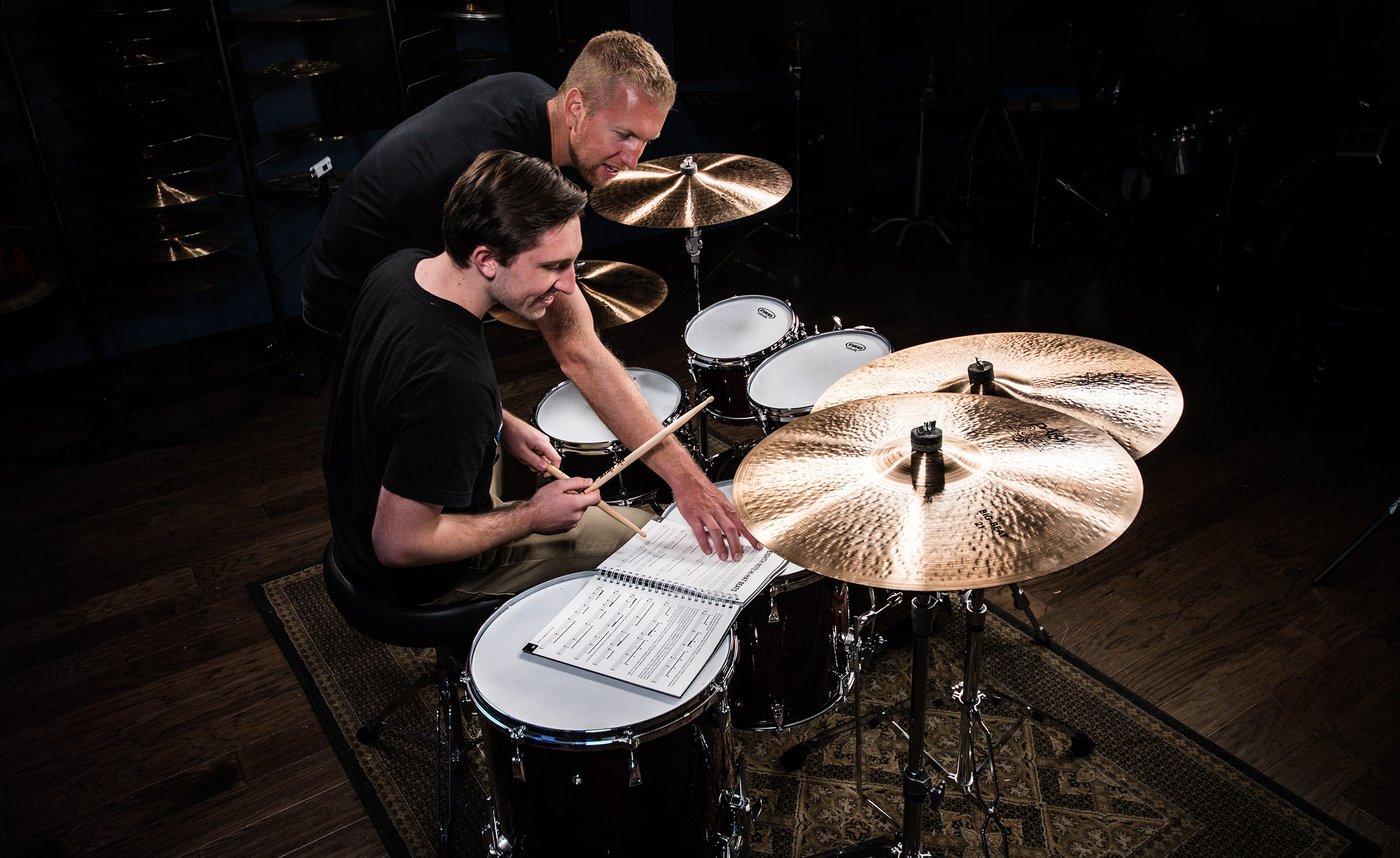 Finding a good instructor is important no matter what skill you're trying to learn. Luckily, there are lots of great drum teachers out there – and with the advent of technology and the internet, more ways than ever to find and connect with them. But with so many choices and learning modes available, finding the right one can feel overwhelming.
Follow these tips to hone in on the right drum teacher for you.
What to look for
Skills
It almost goes without saying that your potential teacher needs to be a good drummer, especially in the areas and genres you're most interested in. Just remember that a drummer doesn't have to be the fastest or most technical to be an excellent teacher who can give you a comprehensive foundation.
Reputation
This counts for a lot since word of mouth, recommendations, and testimonials go a long way. Whether you're just beginning, or already an intermediate or advanced player, look for a teacher who comes recommended by other students at your same skill level. If you're trying to find an instructor for your child, read testimonials from other parents. If possible, watch videos of current and former students. Do they seem like they're enjoying themselves?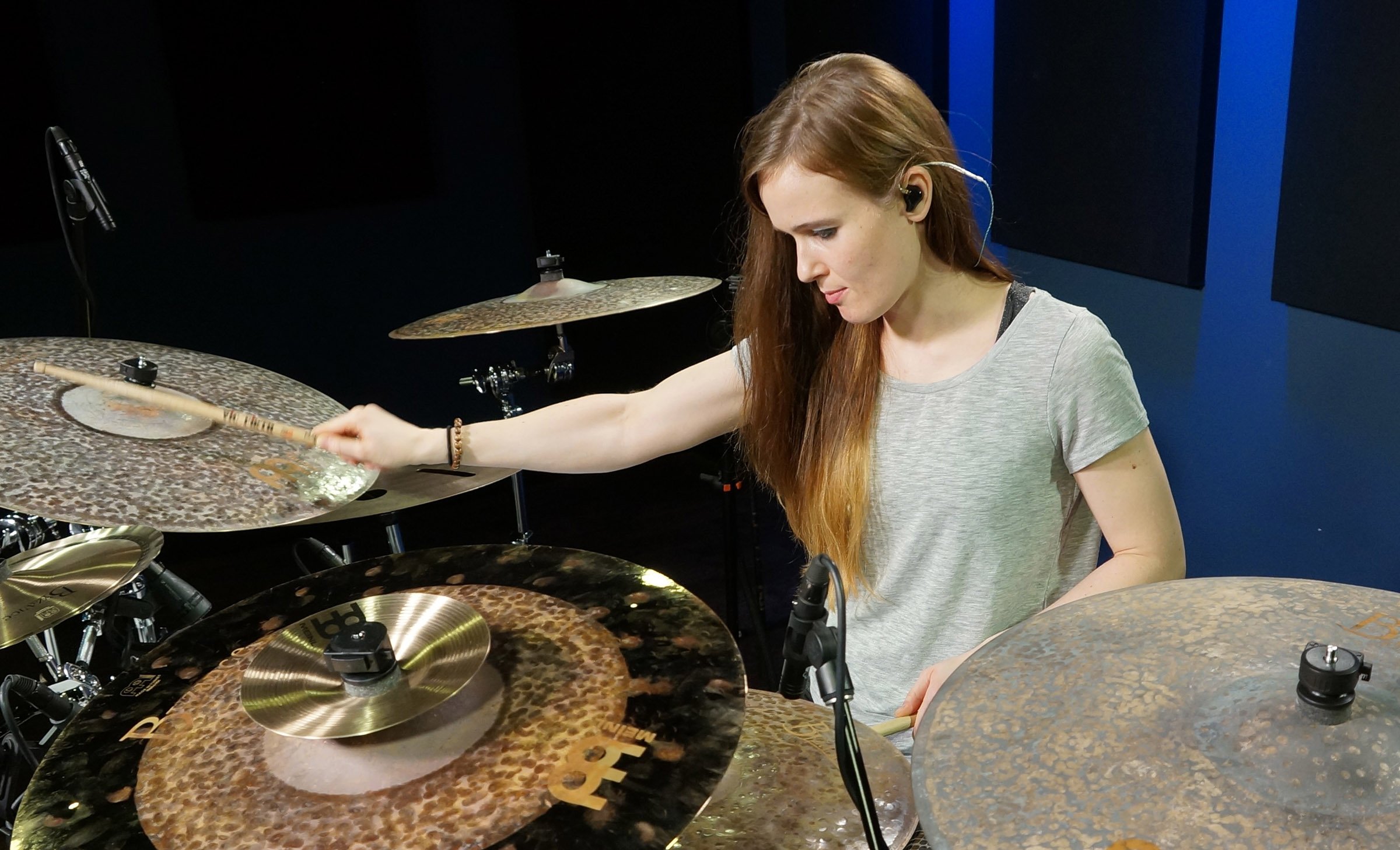 Approach
It's important to match your goals with your potential instructor's teaching style. Some questions to ask might be: Does the teacher have a lesson plan and convey knowledge in a way that builds on itself? Is there a system in place that's clearly worked for other students? If the instructor has a more traditional background and wants you to practice rudiments on a pad for the first six months, but you want to play songs right away, that may not be the right person for you – so find that out ahead of time.
Personality and Rapport
This may be the most important factor since a skilled drummer doesn't necessarily make for a skilled teacher. And while an instructor may have a good reputation, it doesn't mean they're the best choice for your particular learning style. Are they warm and inviting? Supportive and encouraging? A good listener? These things really matter when you're feeling vulnerable learning something new, especially in a situation where you'll potentially be spending hours together.
(For a full discussion on what to look for in a drum teacher, listen to this episode of the Drumeo podcast!)
Where to look
Online drum lessons
From free videos on YouTube offered by a wide variety of drummers, private teachers on music lesson sites, and courses offered through music schools, to subscription sites like Drumeo, the choices are virtually endless. You can also search social media and the websites of your favorite drummers to find out who's taking new students. Many pros offer free lessons on YouTube and Instagram, in addition to individual paid lessons via Skype or Zoom (like Tommy Igoe, Anika Nilles and Stephen Taylor, to name just a few).
(Editor's note: We're biased of course, but thousands of students think Drumeo's online learning community and tools are the best in the game! If you want access to the world's top drum teachers, one-on-one feedback, thousands of songs and instructional videos and a roadmap to keep you focused, click here)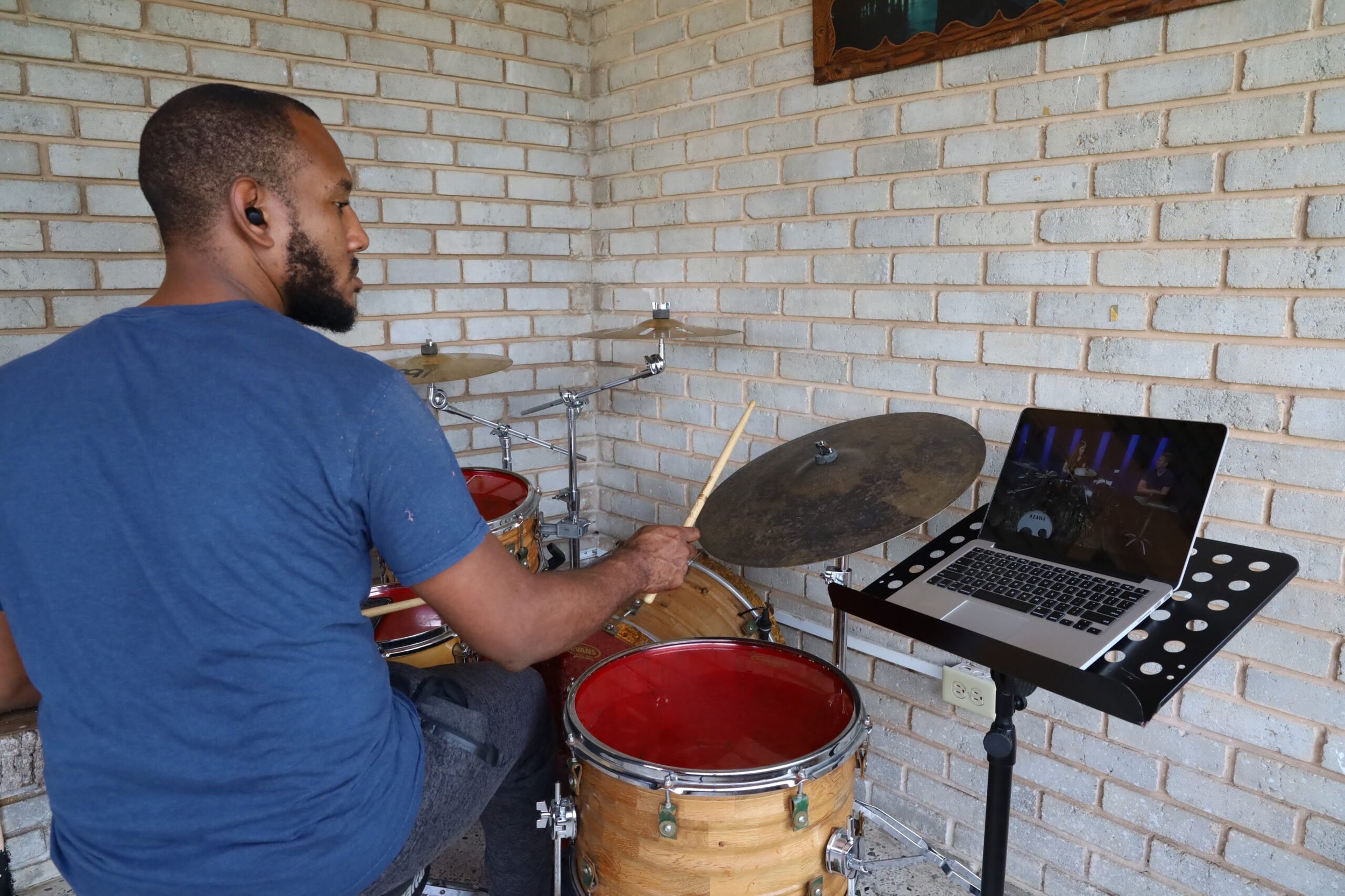 Local music schools and stores
If you'd rather take in-person lessons with a local drum teacher, most urban areas have at least several music stores that offer lessons at their location, often with a selection of instructors to choose from. A Google search should pull up music schools and stores in your area, and you can call or peruse their websites for prices, times, and sometimes teacher profiles.
School of Rock
With 260 franchises in 9 countries, it's highly likely there's a location in your area. School of Rock offers private lessons as well as group rehearsals, and the opportunity for live performance recitals and even playing with a band.
Girls and ladies rock camps
What started as a single organization in Portland in 2001 is now a global movement with hundreds of camps all over the world. Most programs only happen once a year, but if you or your daughter are looking to learn drums in a supportive, encouraging environment – and get involved with a local community of female-identifying musicians – this is the place.
Drum camps and clinics
Many pro-level drummers offer camps and clinics – either at their own location (Mike Johnston, Thomas Lang), or various locations throughout the US and Europe (Benny Greb, Anika Nilles). Drum camps offer an intensive deep-dive with one of your favorite drummers in an intimate setting.
With so many high-quality instructors and options for learning, and a range of prices for all skill levels, there couldn't be a better time to take drum lessons. Just remember that you may need to try out several teachers and approaches to find the one that works best for you. Be patient, keep searching, and the right one will come along!
SHARE THIS: