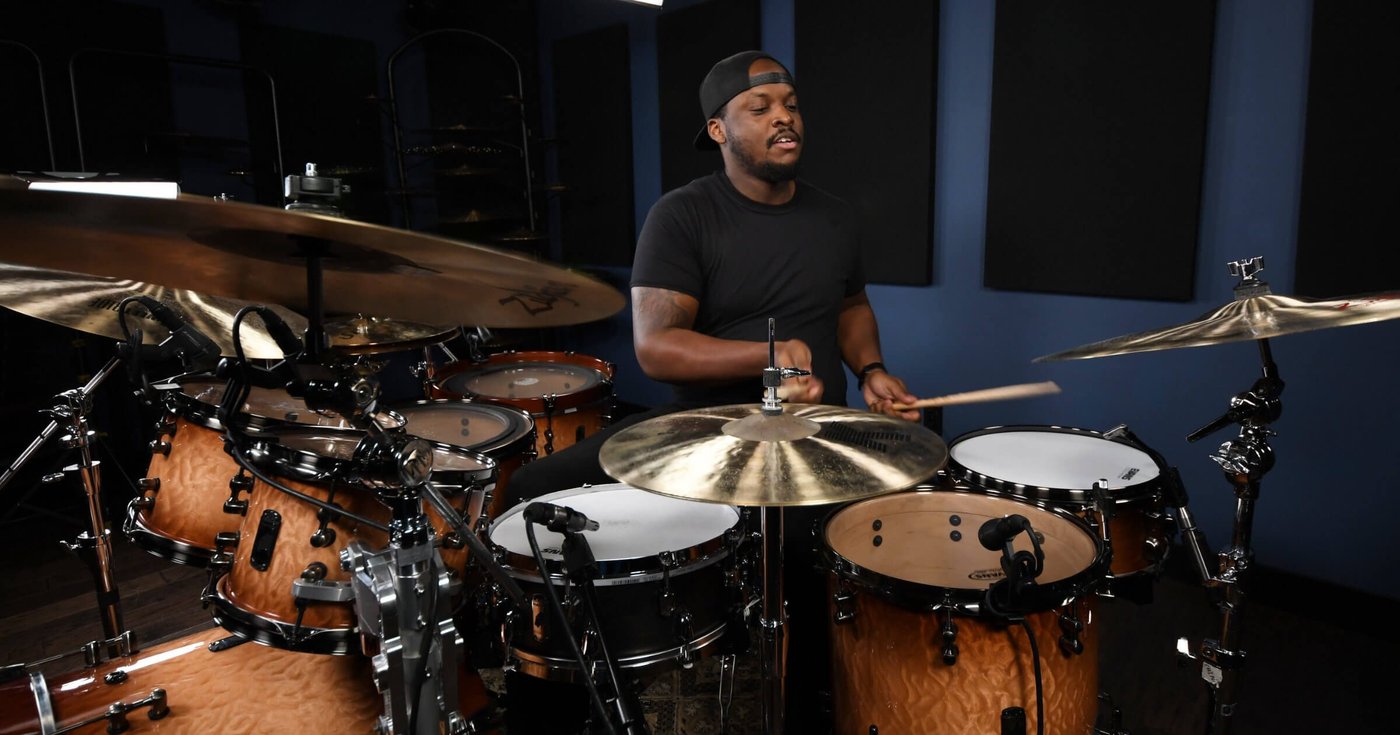 It's his attention to detail that landed Rashid Williams the gig with John Legend – and his polished playing has been largely responsible for him earning his other gigs, too.
If you want to take your drumming and sound to the next level, watch this lesson on how to tighten up and add that polish. You'll learn how to identify and focus on the intricate points of drumming, sound smoother, and make your playing crisp and clean.
By problem solving (like identifying a weak left hand, or noticing that you aren't hitting the center of the drum head), you'll be able to upgrade your drumming more quickly than you think.
"Confidence is the difference between polished, and not."
Lesson Index:
0:00 – SONG: "Yoshi 11" by Rashid Williams
7:30 – Introduction
11:30 – SONG: "Rock Out" by Rashid Williams
16:10 – Tuning up your left hand
21:00 – Hi-hat dynamics
27:11 – Accuracy around the drum set
30:55 – Why less is more
37:29 – How this applies to beginners
43:06 – SONG: "Speak To Me" by Rashid Williams
About Rashid:
Rashid began playing the drums at the age of three and professionally for churches and choirs at the age of seven. He currently tours with multi-platinum and nine time Grammy Award-winning artist John Legend. He has also toured with Eric Roberson, Goapele, N.E.R.D., Diddy Dirty Money, JCole, Alicia Keys, Jill Scott and K. Michelle. To add to his credits, Rashid is listed among Cirque du Soleil's roster of producers and drummers, and has been featured in Drumhead and Modern Drummer Magazines.
Rashid plays:
Mapex Drums
Zildjian Drumsticks
Evans Drumheads
Vic Firth Drumsticks
Follow Rashid:
Instagram
SHARE THIS: