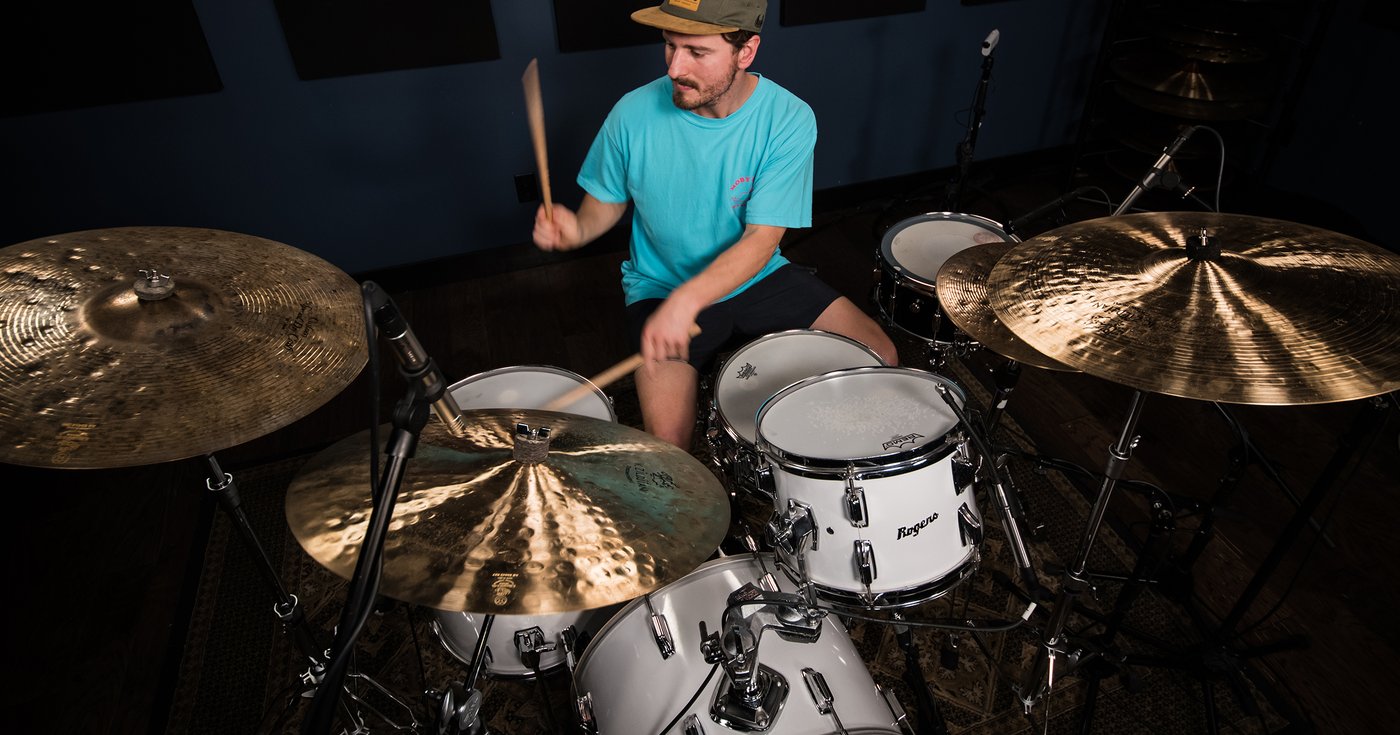 Did you know that hip-hop is the #1 music genre in the world right now? It's dethroned rock to take the top spot. Even if you're not a fan of this style of music, it can undoubtedly teach drummers extremely valuable skills when it comes to groove and creating a good feel on the drums.
In this lesson, Carson Gant is going to teach five grooves taken from five hip-hop songs. At first glance, these might seem like "beginner" drum beats. Don't be fooled… Manipulating the timing and getting the groove to sit right inside the track requires much more than simply playing the notes as they're written.
Download the sheet music so you can tackle these yourself. Looking to dive even deeper into the hip-hop genre? Drumeo Edge members can now enjoy our new Drumeo Show called "Exploring Beats". Join Carson and his extraterrestrial roommate Gary as they travel through time and space exploring some of earth's greatest hip-hop beats and delicious snacks. Click here to join today!
Lesson Index:
1:57 – SONG: "Runaway" by Kanye West
4:13 – Introduction
9:08 – Groove #1
14:14 – Groove #2
21:01 – Groove #3
25:13 – Groove #4
28:52 – Groove #5
33:23 – Outro
About Carson:
Carson Gant is the mind behind One-up Drum Vids, a website dedicated to helping you take the most out of whatever drumming ideas you're working on. Carson's concept is simple: one-up what you already know how to play by exploring new, creative ways to change it up, and expand your knowledge and creativity in the process. A trailblazer when it comes to the very fun and relaxed way he teaches creativity concepts, Carson was born to make people smile as they become better musicians with his help.
SHARE THIS: