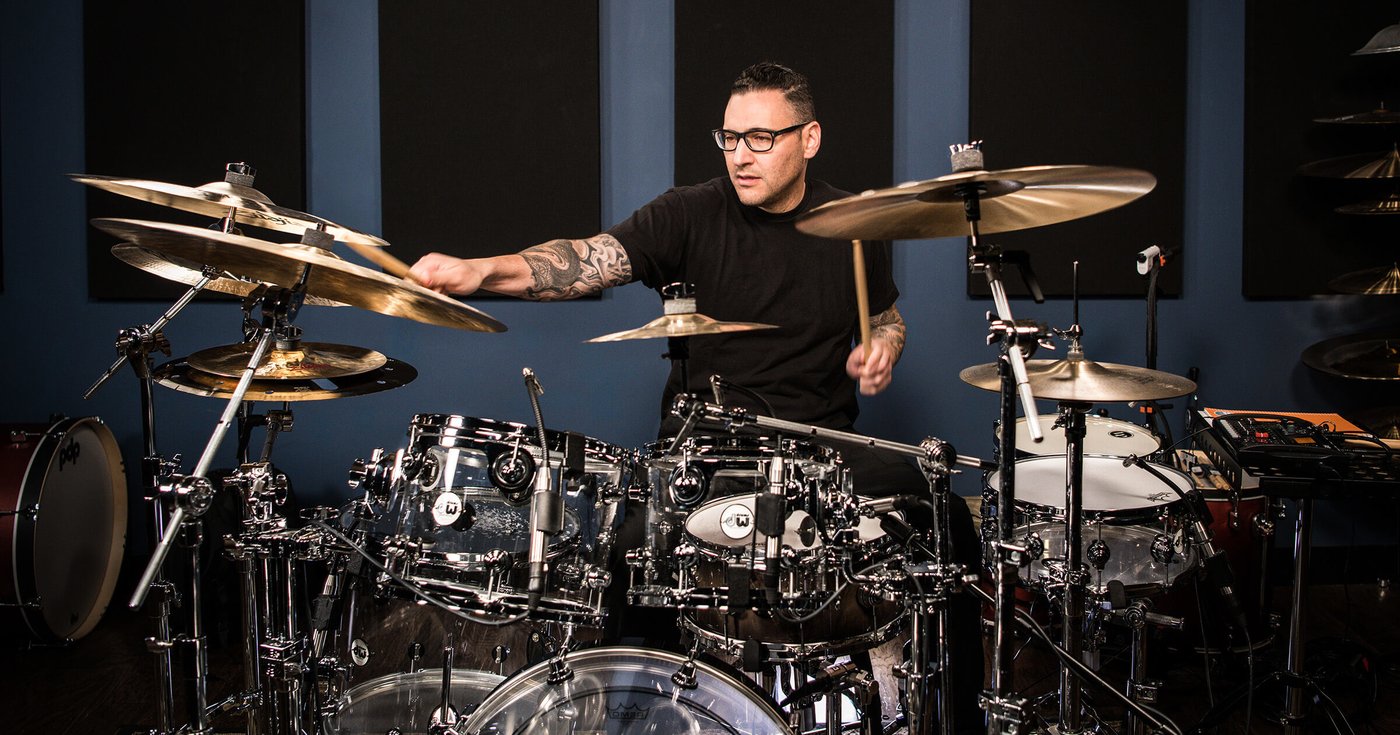 When you say you're ready, you better be ready. The call you've been waiting for might come at any time. For me, I had several pivotal moments happen back to back.
The turning point in my career happened around 2007. I had been playing professionally since high school, but these were next level gigs and my career has been growing ever since.
At the time these calls came, I was working a lot in the reggae/ska scene and playing a lot of jazz. My brother Rani and I had our band, Stolen Babies. The industry was starting to take notice of me, and I was invited to play my first international drum festival and PASIC clinic that year.
Then things really got moving.
Out of the blue, I got an email from Daniel Jensen, Travis Barker's drum tech.
"What are you doing the next couple of months? Can you get on a plane to come to Europe tomorrow?"
I wrote him back. "What band is this for?"
"+44," he replied.
This was the band Mark Hoppus and Travis Barker formed after blink-182 split. I had another tour coming up, but I knew this was an amazing opportunity and I was able to get a fill-in for those dates.
I wrote Daniel back. "Let's do it."
I got the CD from their management. I remember packing a bag with no instruments – not even drumsticks – and flew out to Paris with my iPod. It all happened so fast. The only time I had to prep was on the flight to Europe. I learned the whole record on the plane.
I learned the whole record on the plane.
There's a lot of pressure filling in for anyone under these circumstances, let alone one of the most famous drummers on the planet. I like working in high pressure situations. It's all about staying focused on the task and not letting anything else mess with that focus.
I was supposed to see Travis play one show before he flew home. Even though he had a broken arm, he was playing with a modified setup similar to Rick Allen's from Def Leppard and I was hoping to see the flow of the show.
But my plane got delayed.
I rushed to the venue and saw the show was over. It was chaos trying to get backstage. Fans everywhere. Chris, the assistant, said "Let me introduce you to everybody. You're the drummer of the band now."
Jetlagged and upside down, I met the group. They said, "See you tomorrow at soundcheck," and that was it.
The next day, we didn't even get to run through the whole set before playing a sold out show. I wasn't worried about it. I was ready and the first show went perfectly. I know Mark was pretty nervous about having some guy he never met come and fill in for Travis, but now we all knew things would work out moving forward and we had a blast.
I remember Daniel looked at me after one of the shows and said, "Under the circumstances, this couldn't be going any better." I ended up doing the full European tour and the Japan/Australia run with them.
Not long after I got home, I was in a rehearsal with Stolen Babies when I received a MySpace message from The Dillinger Escape Plan.
"Are you interested in playing drums on our new record? A mutual friend said you'd be capable of playing our parts."
My brother got me into Dillinger and I was well aware of how difficult their music was. I saw this as another opportunity to prove to myself that I could do it. I was being asked to play some of the hardest music a drummer could be asked to play and I wanted to take that challenge on.
I wrote them back and told them I was interested.
"Okay. We're going to send you one of our hardest songs. If you can play that, you can play anything else on the record."
Ben (Weinman) and Greg (Puciato) sent me the song "Lurch" and I hit them up a little while later. I played it full speed and super slow over speaker phone so they could hear I had the rhythm down, and they were like "you got it!" That's when they knew I was going to be the guy to play on the album.
I originally came in as a session guy to play on Ire Works, but we had such a strong chemistry playing and hanging that I joined the band. I remember the first time we ever played – the energy in the room was electric. I couldn't not do it. I ended up touring with the band for about a year and a half before I left.
To this day, people ask me, "Why'd you leave Dillinger?" It was amazing and I was honored to be a part of such a legendary band, but I had a lot of other things that I wanted to accomplish with my career during that time. I always knew that going in and so did the band.
It's important to set goals for yourself, like the kind of player you want to become or the kind of career you want to have. You're in the driver's seat for your career. I never wanted to be labeled as a guy who only does one thing. I saw that I was carving out my own lane and was starting to do everything I wanted to do.
One of those goals was to create and release my DVD/book, Wicked Beats on Jamaican Ska, Rocksteady and Reggae drumming. I remember outlining the DVD in the back of Dillinger's tour bus.
Then, while doing Dillinger, I got an email from Mat Mitchell who produces Puscifer with Maynard James Keenan from Tool. He asked me and Rani if we were interested in playing on some songs for the first Puscifer record, V is for Vagina. Of course we jumped on that – Tool was one of our favorite bands coming up and Maynard has always been one of my favorite singers.
The session went really well, and Rani and I were then asked to be a part of the first batch of live shows. It was a pretty amazing experience. I also got to double drum with one of my early drum heroes: Tim Alexander of Primus.
We all have different paths, but one thing that's universal is the moment you step out of your comfort zone and seize an opportunity.
The moral to all of this is to be ready. All of these opportunities pretty much happened at the same time for me. I can't even imagine having to pass them up because I wasn't ready. We all have different paths, but one thing that's universal is the moment you step out of your comfort zone and seize an opportunity.
Ever since these gigs, I've had plenty of other significant milestones and they keep coming. The unpredictability of not knowing what kind of call I'm going to get makes it exciting for me. I've been able to establish myself as a session guy, a band guy, and an educator, and those are the three avenues I've always wanted to achieve in my career.
Establish what you want for yourself and go after it.
---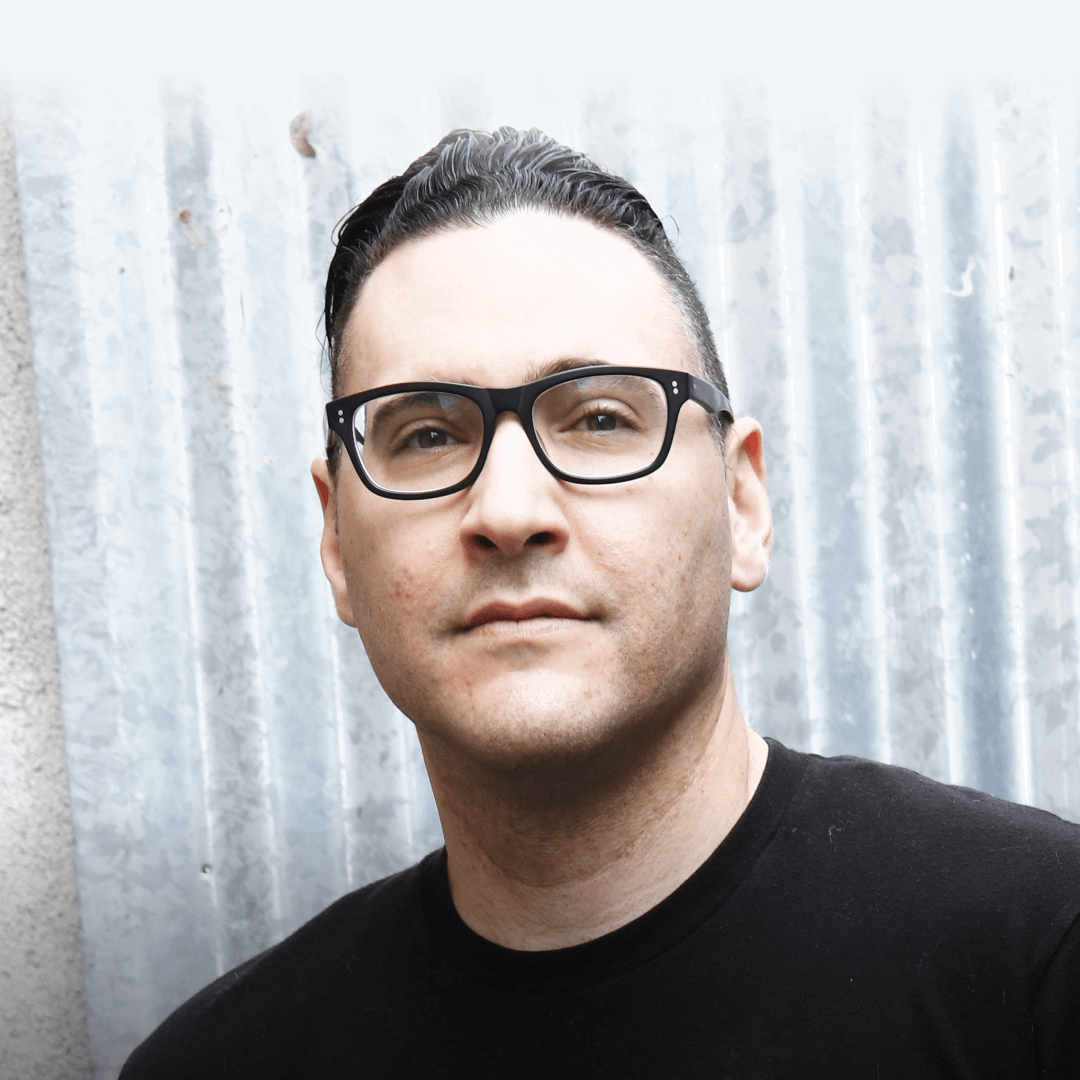 Gil Sharone
SHARE THIS: