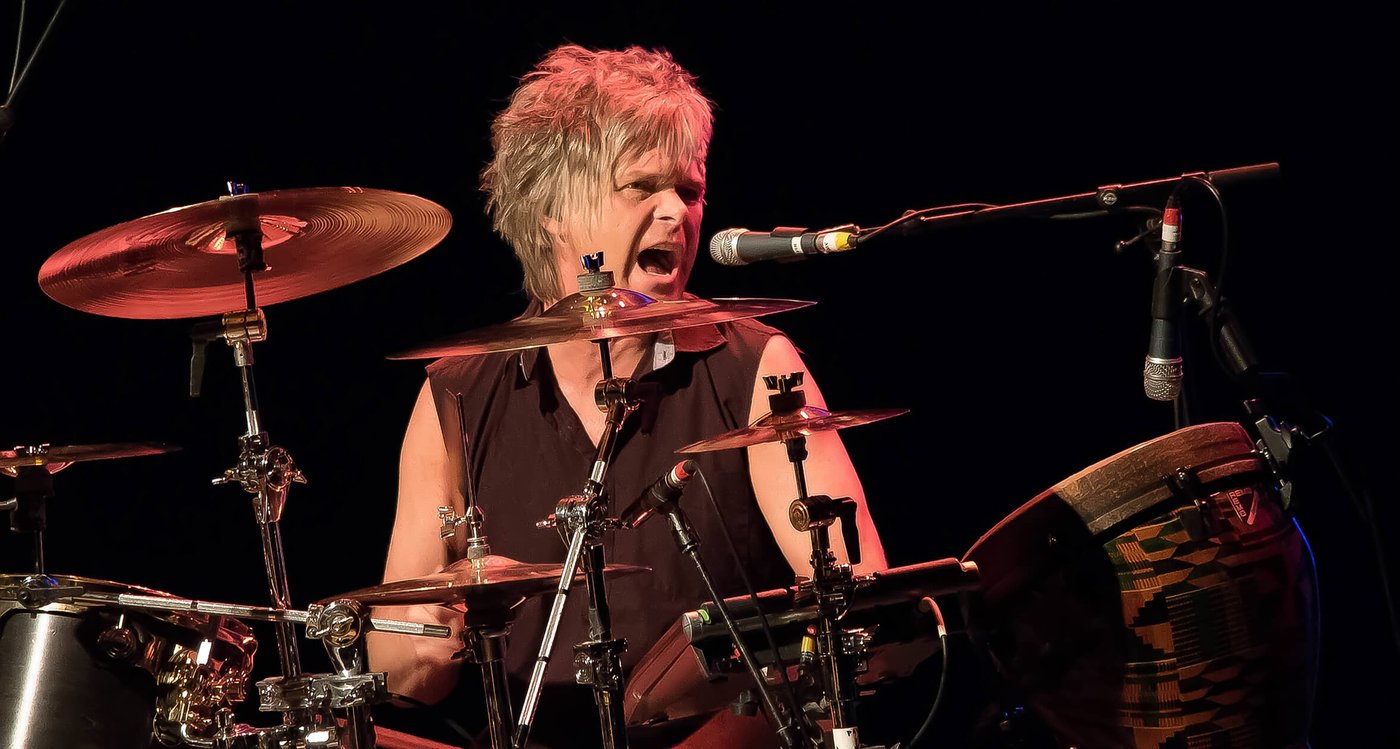 Drummer Lab is a series that follows Nadia Azar's kinesiology research on some of your favorite drummers.
---
How many calories does Jeff Burrows burn during a show with The Tea Party?
In the fall of 2017, I was working on launching my drummer injury research study, and Jeff Burrows (drummer for The Tea Party) had been helping me develop the survey for the study. During one of our conversations, I mentioned how Mike Mangini and I were working on a way to monitor drummers' energy expenditures during a live show. Jeff was intrigued and wanted to get involved as well.
He suggested we try it out during a couple of shows during The Tea Party's upcoming residency at The Horseshoe Tavern (Toronto, Ontario). In particular, he wanted to see if we could get data during the shows where the band would be featuring the Transmission and The Edges of Twilight albums.
The Tea Party played two sets and an encore at each show. The first set consisted of songs from each evening's featured album, and the second set and the encore were a mix of songs from the rest of their anthology.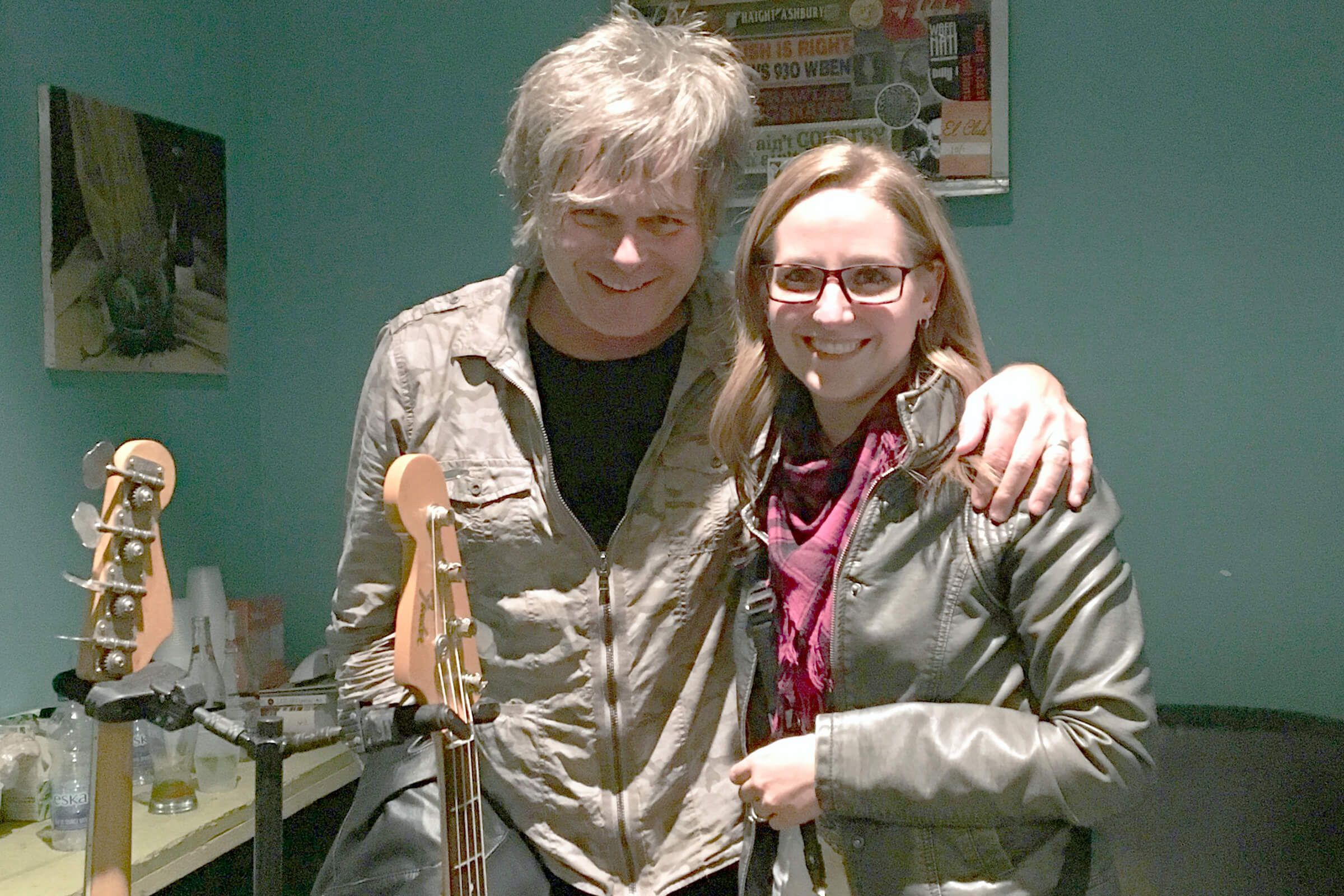 Here's what we found:
On the first night, Jeff used about 691 calories to get through Transmission, about 627 calories in the second set, and about 178 calories for the encore. On the second night, he used about 727 calories to get through The Edges of Twilight, about 477 calories in the second set, and about 55 calories for the encore (one song – "Temptation").
Jeff's total energy expenditure (averaged across both shows) was about 1,378 calories. This included the calories burned over both sets and the encore, including time between songs, but did not include time between the first two sets or between the second set and the encore. Intensities (calories/minute) for each song from the featured albums are shown in the bar charts. "Gyroscope" and "Army Ants" were the most intense songs from Transmission, and "The Bazaar" was the most intense song from The Edges of Twilight (all ~13 cal/min).
Jeff's average intensity for each show was a little over 8 calories/minute. Based on his body mass, that would be comparable to riding a stationary bike at a moderate pace for nearly 2.5 hours1!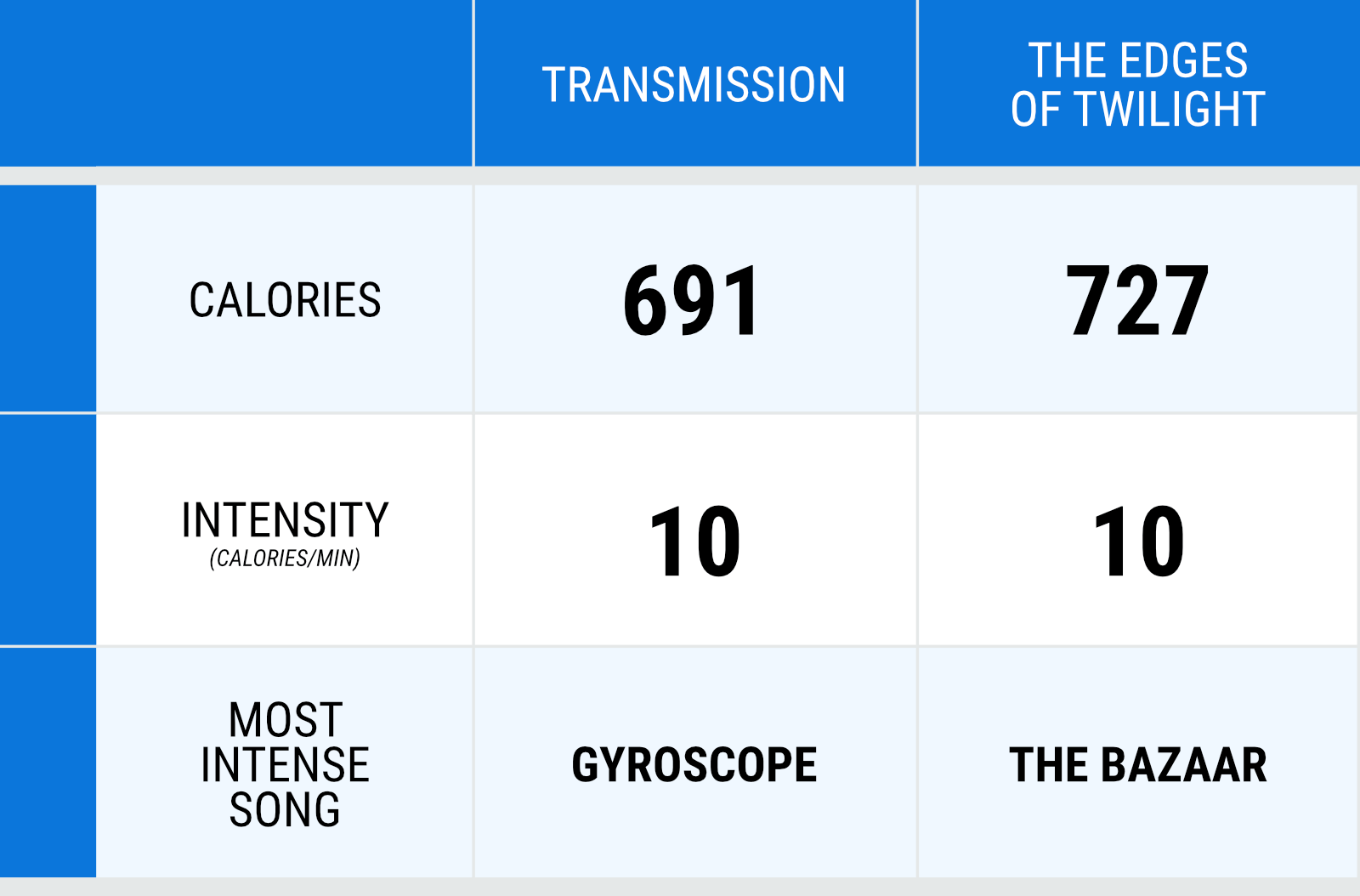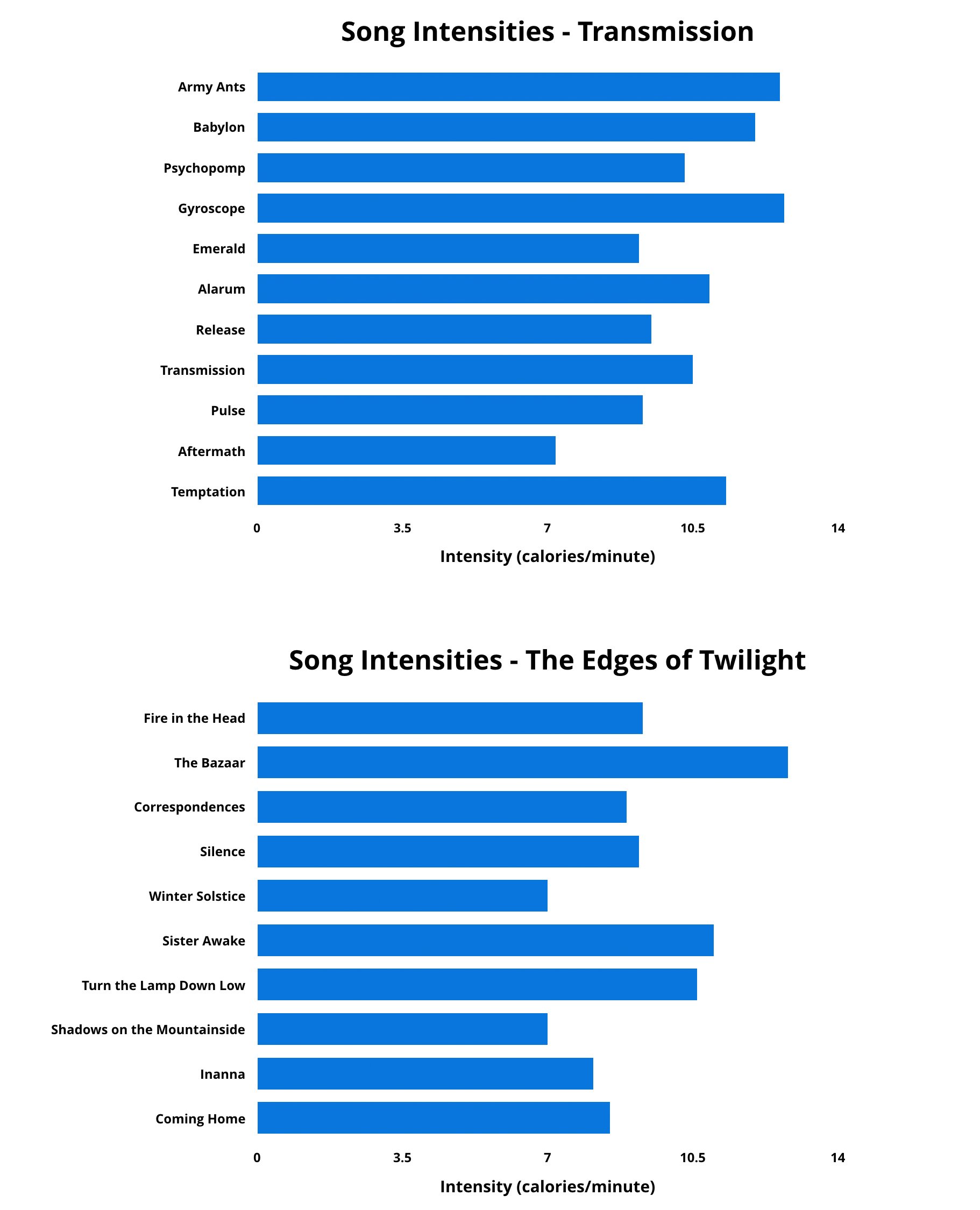 From the response I received when I posted Jeff's and Mike's data on social media, it was clear that this was something music fans and other drummers wanted to know more about. I decided to turn this into a full study, and I've now collected data on over 20 professional drummers (and counting!). In publishing this data, I'm hoping to demonstrate the value in playing the drums – not just from a musical perspective, but also as a way to engage in a healthy, active lifestyle. I am also using this information to reinforce to professional drummers that they need to prepare their bodies to meet the physical demands of their careers, the same way a professional athlete would.
Drummers are athletes!
Top 3 takeaways:
1. During these shows, Jeff burned just over 1,378 calories each night.
2. The three most intense songs (~13 cals/min) were "Gyroscope", "Army Ants", and "The Bazaar".
3. During these shows, Jeff burned an average of 8 calories per minute.
References:
1. Calories burned in 30 minutes for people of three different weights [document on the Internet]. Boston (MA): Harvard Health Publishing, Harvard Medical School; 2018 [cited 2019 May 29]. Available from https://www.health.harvard.edu/diet-and-weight-loss/calories-burned-in-30-minutes-of-leisure-and-routine-activities.
Feature image: Joel Naphin
'Polaroid': David Torbett
SHARE THIS: