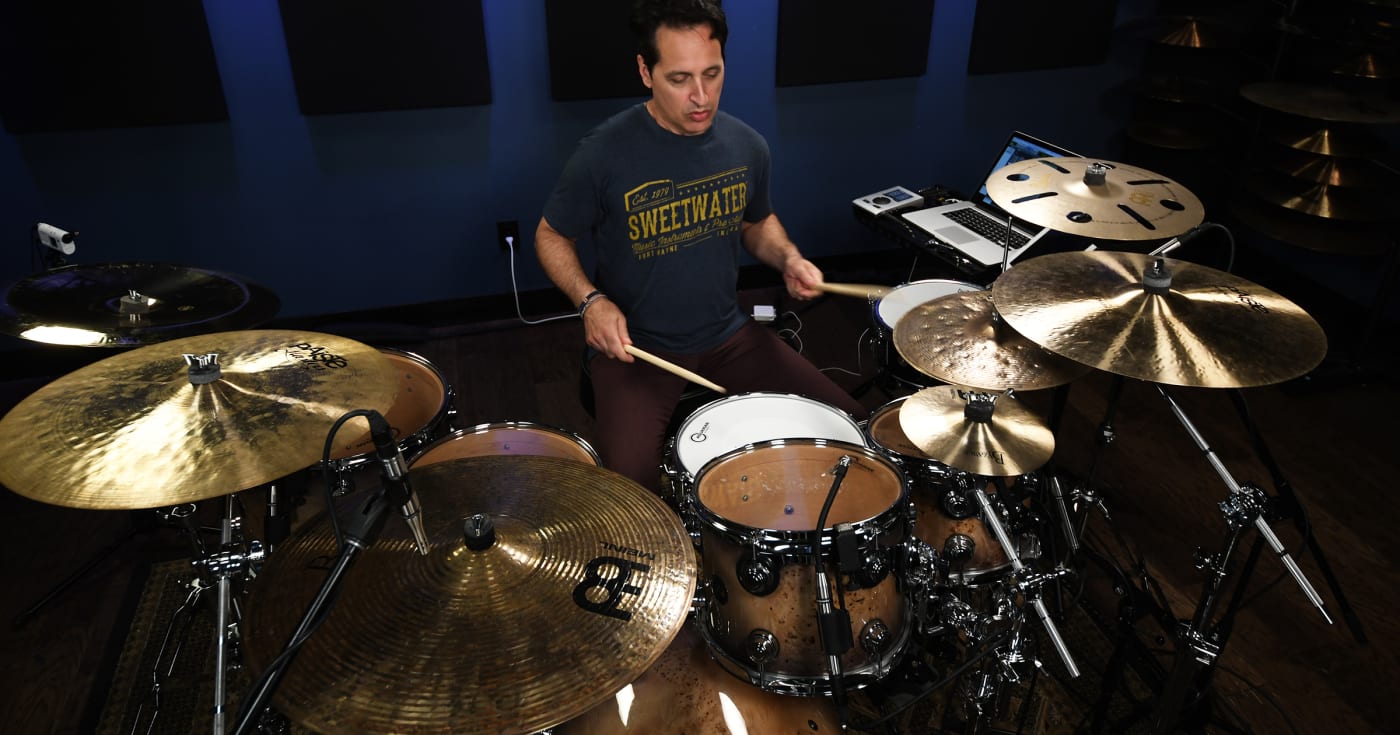 With years of experience as the drummer for progressive rock bands Spock's Beard and Big Big Train, Nick D'Virgilio is THE drummer to teach you how to improve your progressive rock drumming. Luckily for you, he's here to do just that in this lesson. Nick will perform "Haymaking" by Big Big Train, then deconstruct the song while covering the key elements you should be focusing on in order to get more comfortable playing in a prog setting.
Make sure you download the play-along track so you can follow along with us in the lesson!
Lesson Index:
0:00 – SONG: "Snow Medley" by Spock's Beard
4:34 – Introduction
8:37 – Lesson begins
10:27 – SONG: "Haymaking" by Big Big Train
14:20 – How to make prog rock groove
17:54 – Chops in prog rock
23:37 – Counting and structure tips
30:32 – How to write parts that fit
43:14 – SONG: "Box of Spiders" by Spock's Beard
About Nick:
Nick D'Virgilio has developed an illustrious career in the world of progressive music. Although he's widely known for his work with former band Spock's Beard and current band Big Big Train, Nick has also been called upon to lay some tasty playing on music from huge artists like Genesis and Tears for Fears, and to tour with Cirque du Soleil for "Totem". Not willing to set into a single role, Nick has also developed his skills in various instruments – including vocals – and is currently working at Sweetwater Sound where he teaches, does session work, and creates tutorials, demo, and review videos.
SHARE THIS: