He Drums With One Arm. What's Your Excuse?
Jack Thomas / Aug 7, 2020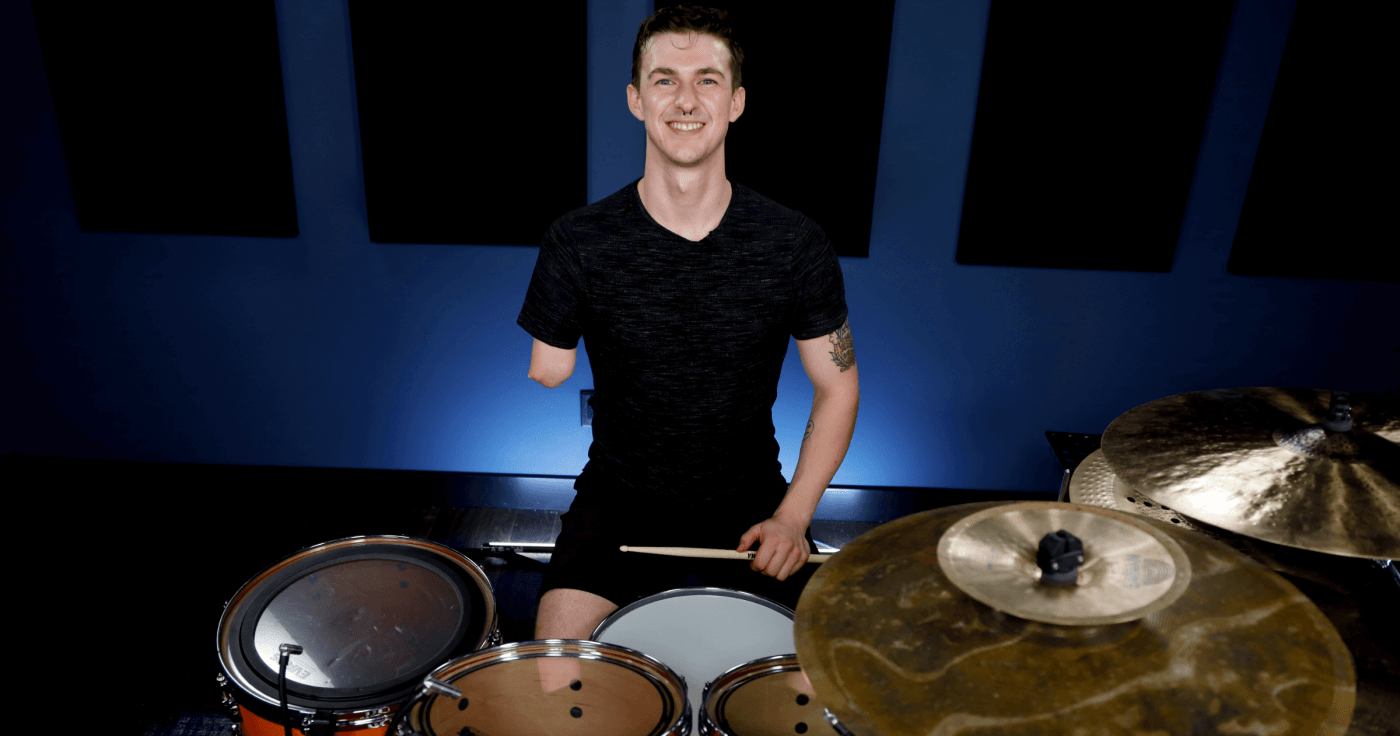 Jack Thomas has been drumming most of his life. When he was 17, he lost his right arm in a tragic workplace accident. Everything he'd worked toward up to this point had been with a goal of becoming a pro musician.
"Sorry, your arm is gone" is a life-changing phrase for anyone to hear, and a likely career-ending one for a drummer. But after just a few minutes of thinking he'd never play again, he realized that he could either let this overcome him, or he could do whatever he could to overcome it. So he learned how to play one-handed.
Jack challenges you to take your struggles and turn them into something you can overcome. If he can play "Duality" by Slipknot with just one arm, what's your excuse?
SHARE THIS:
The Fastest Way To Get Faster is Jared Falk's 10-day routine that will help you rapidly
improve your speed around the kit. Enter your email address below to get started!