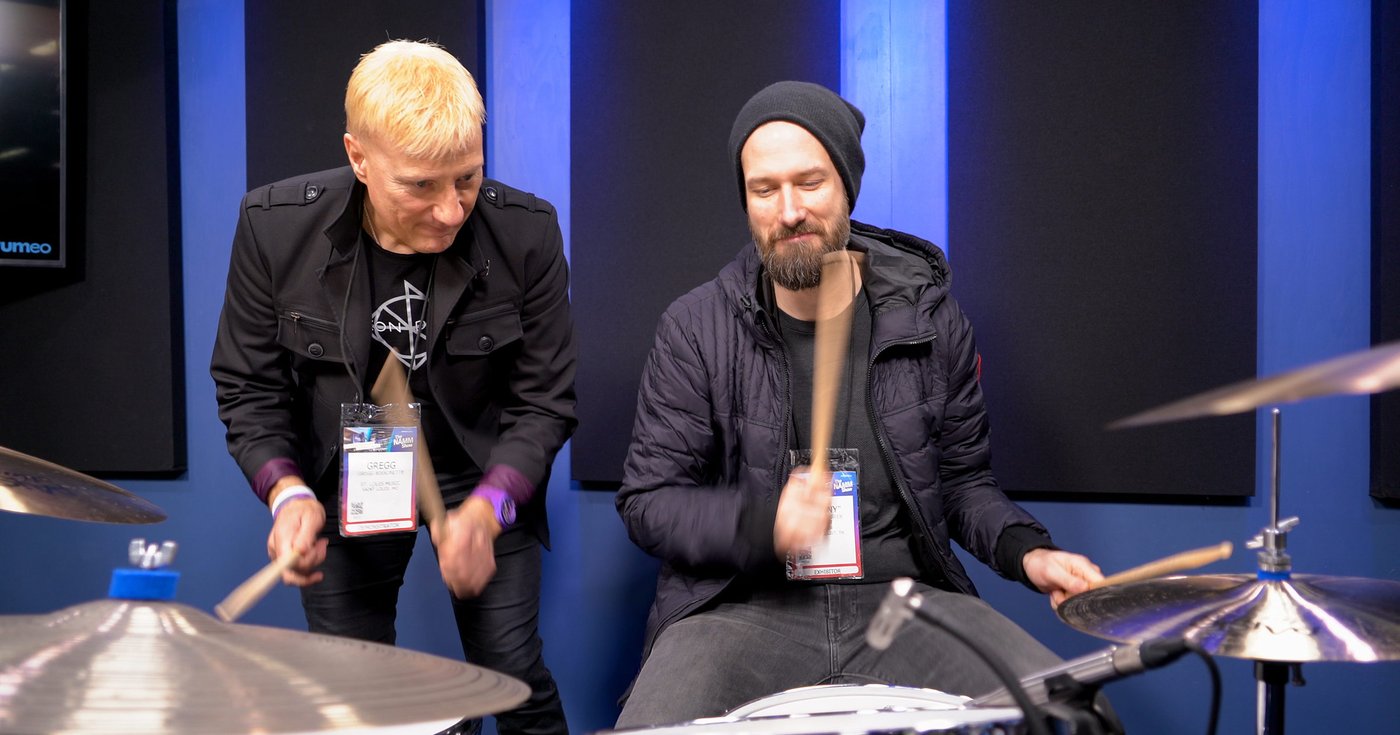 There aren't many places in the world that you have the opportunity to witness two world-class drummers jamming.
But NAMM is an exception.
We're at NAMM (National Association of Music Merchants) in Anaheim, California. And while we'll be sharing all sorts of highlights from the event on social media and inside Drumeo Edge, we just had to share this moment with you today:
Benny Greb & Gregg Bissonette connect at the Drumeo booth before performing an epic 5-minute drum duet. Enjoy!
About Benny:
Benny Greb is a prolific drummer, singer, and clinician. In addition to touring and recording with various artists, he debuted as a leader in 2005 with Grebfruit, followed by Brass Band, Two Day Trio, Moving Parts, and Grebfruit 2. He has released two educational DVDs: "The Language of Drumming" and "The Art and Science of Groove".
Follow Benny:
Twitter
Instagram
Facebook
YouTube
Website
About Gregg:
Gregg Bissonette is one of the most versatile drummers in the music business. His incredible range of styles from jazz, rock, Big Band, blues, latin, and fusion has allowed him to work with many of the world's top artists. A Grammy Award-winning drummer, his impressive resume includes Santana, David Lee Roth, Maynard Ferguson, Toto, Joe Satriani and Ringo Starr, and you'll find his name on many TV and movie scores.
Follow Gregg:
Twitter
Instagram
Facebook
Website
SHARE THIS: