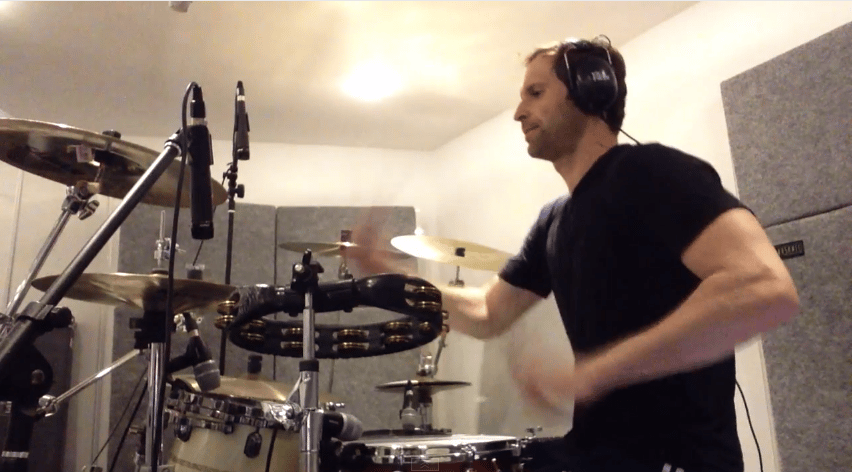 Petr Cech is one of the best and most respected football (soccer) goalkeepers in the world. He has set all sorts of goalkeeping records during his career, and helped his club team Chelsea FC win the Premier League three times, the Champions League once, and a number of other trophies. And he also happens to be an awesome drummer!
Petr started playing the drums in 2011, and has since played at festivals with his band Eddie Stoilow and jammed with legendary drummer Roger Taylor of Queen. Because of his busy schedule, Petr was looking for a flexible way to learn the drums, and after following our lessons on YouTube he invested in a couple of our training packs and has never looked back.
He was kind enough to share his story with us. I'm honoured to be a part of Petr's drumming journey, and hope it inspires you to go for it and push your drumming to the next level, even if your schedule seems too busy at times!
---
"Hi everyone, I'm Petr Cech – I'm a professional football player playing for Chelsea Football Club in England. And I decided to share my experience with Drumeo because I find it very interesting, and really useful.
Three years ago when I decided to take the challenge and start playing drums, I couldn't find a way to meet regularly with a drum instructor because of my busy schedule. As a professional sportsman you always travel for games with your team, or you always practice. I was lucky enough to discover the Drumeo lessons, which caught my interest because you can learn anything you want, at anytime and in any place in the world.
There are a lot of lessons for drummers of all levels. There are also a lot of play-alongs that are a lot of fun. I don't have time to get a band together to just jam, so the play-alongs are a great way for me to move forward and apply what I've learned.
Overall, Drumeo is the easiest way for me to learn the drums, because I can learn anything I want, whenever it works best for me! The lessons can be very individual. There's anything for everybody, and I highly recommend them to all drummers who want to improve their skills."
---
You can join Petr Cech and thousands of other students inside the Drumeo members area at www.Drumeo.com.

SHARE THIS: