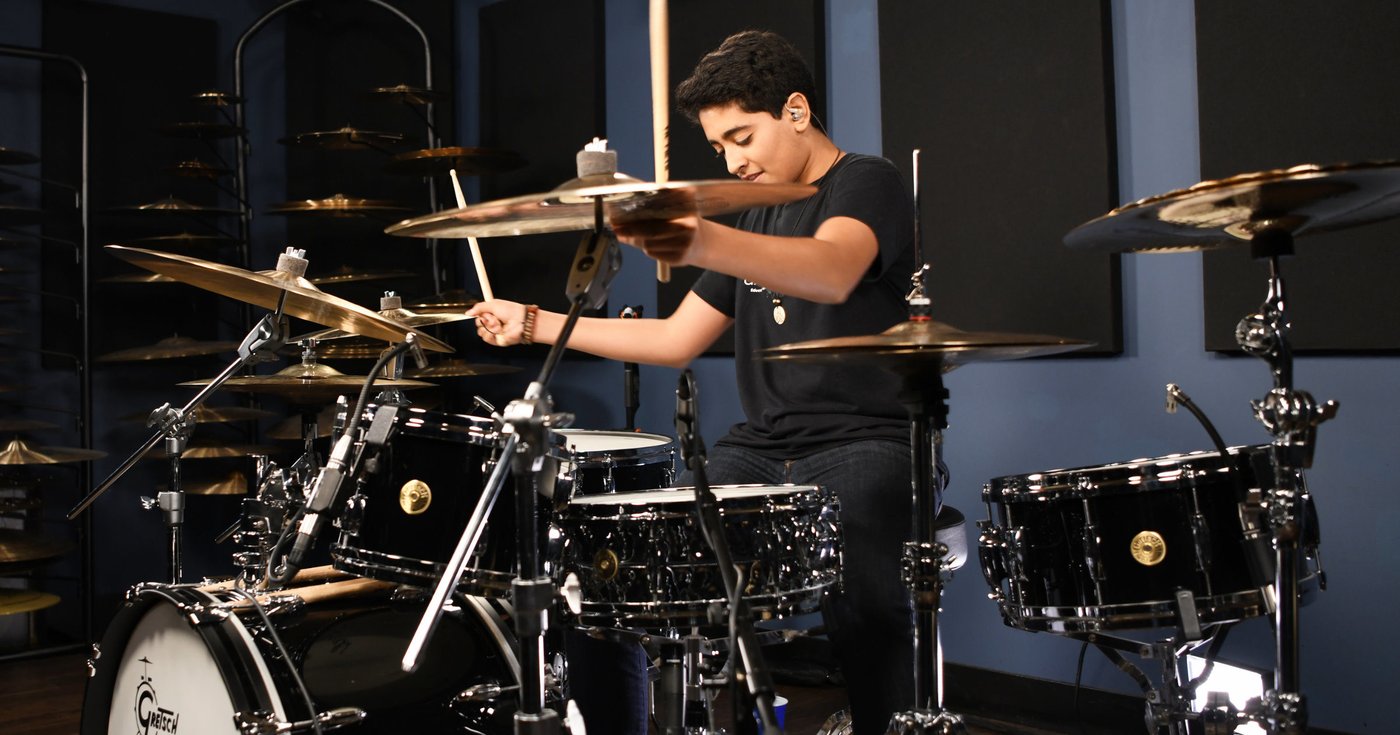 Has your snare ever argued with your kick?
Just 15 years old but bearing wisdom and creativity far beyond his years, Raghav Mehrotra is already a pro drummer who's helping to usher in the next generation of players. When it comes to looking at where drumming is going, he's the perfect go-to.
In this lesson, Raghav talks about what makes a groove 'modern', how to develop the next generation of grooves, reversing what's expected, and how layering rhythms and working on elastic timefeel will help you get there.
He explains why musicality is his number one priority, how to take risks as a drummer without taking away from the piece, and how you can create modern grooves while paying homage to pioneers like Elvin Jones and Tony Williams.
Lesson Index:
0:00 – SONG: "Timeline" by Nujynisis
7:10 – Inspiration and defining 'modern'
10:05 – Layering rhythms
14:35 – Conversation between limbs
21:07 – Time elasticity
30:18 – SONG: "Funky NASA" by Raghav Mehrotra
32:01 – Drums in the forefront
41:19 – SONG: "The Slant" by Vinny Valentino/Joel Rosenblatt/Baron Browne
About Raghav:
At just fifteen years old, Raghav has already starred in a Broadway musical (School of Rock), performed at the Tony Awards as well as on Good Morning America and Late Night With Seth Meyers, and shared the stage with legendary musicians Slash (Guns N' Roses), Earl Slick (lead guitarist for David Bowie), John Wetton (King Crimson), James Genus (Saturday Night Live), Jimmy Haslip (Yellowjackets) and Vinny Valentino (Vital Information).
Raghav plays:
Sabian Cymbals
Follow Raghav:
Twitter
Instagram
Facebook
SHARE THIS: