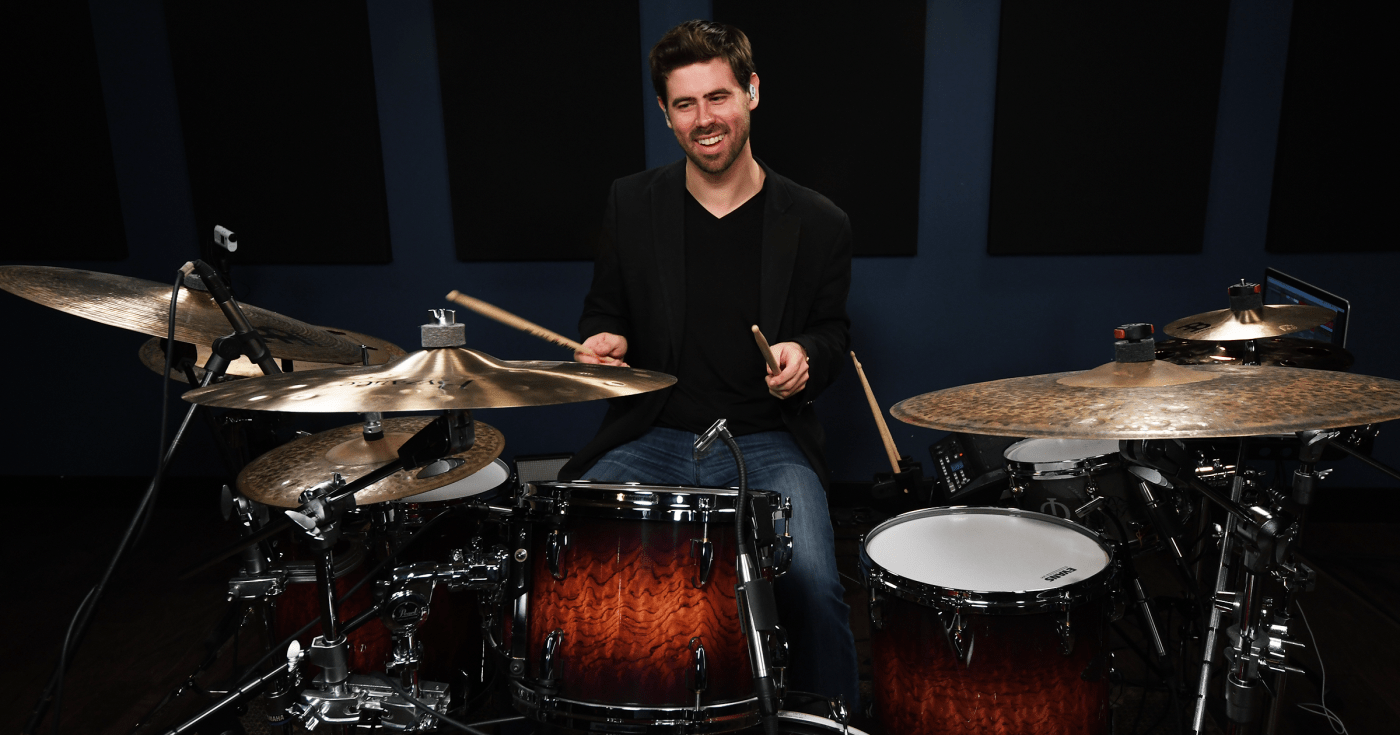 Fills are most commonly used to make transitions to a new section of a song. It's a great way to break things up and get the listener ready for the next shift. However, just because you're breaking away from the main groove doesn't mean you can't keep a groove going – and that's exactly what this lesson is all about.
Harry Miree's (aka "The Dude") is going to teach you how to keep the audience dancing with FIVE unique drum fills that apply to a wide variety of genres. Even advanced drummers are going to get a challenge from this lesson.
Lesson Index:
0:00 – SONG: "Float Your Boat" by Ryan Follese
3:01 – Introduction
9:44 – SONG: "Tonight Tonight" by Hot Chelle Rae
12:54 – What is a backbeat fill?
15:50 – Fill #1
18:20 – Fill #2
21:04 – Fill #3
23:44 – Fill #4
27:43 – Fill #5
32:33 – SONG: "Wilder" by Ryan Follese
About Harry:
Harry Miree is a graduate of Berklee College of Music who has made a name for himself due to his awesome YouTube videos, unique and unorthodox kit setup, and for his studio and live performances for various artists including LOCASH, Clare Bowen, Levi Hummon, Morgan Frazier, Joey Hyde, Josh Dorr, and Boom City. With a fun and passionate approach to music, Harry is bound to inspire you to keep practicing and focusing on the the reason most of us started playing drums: having fun!
SHARE THIS: