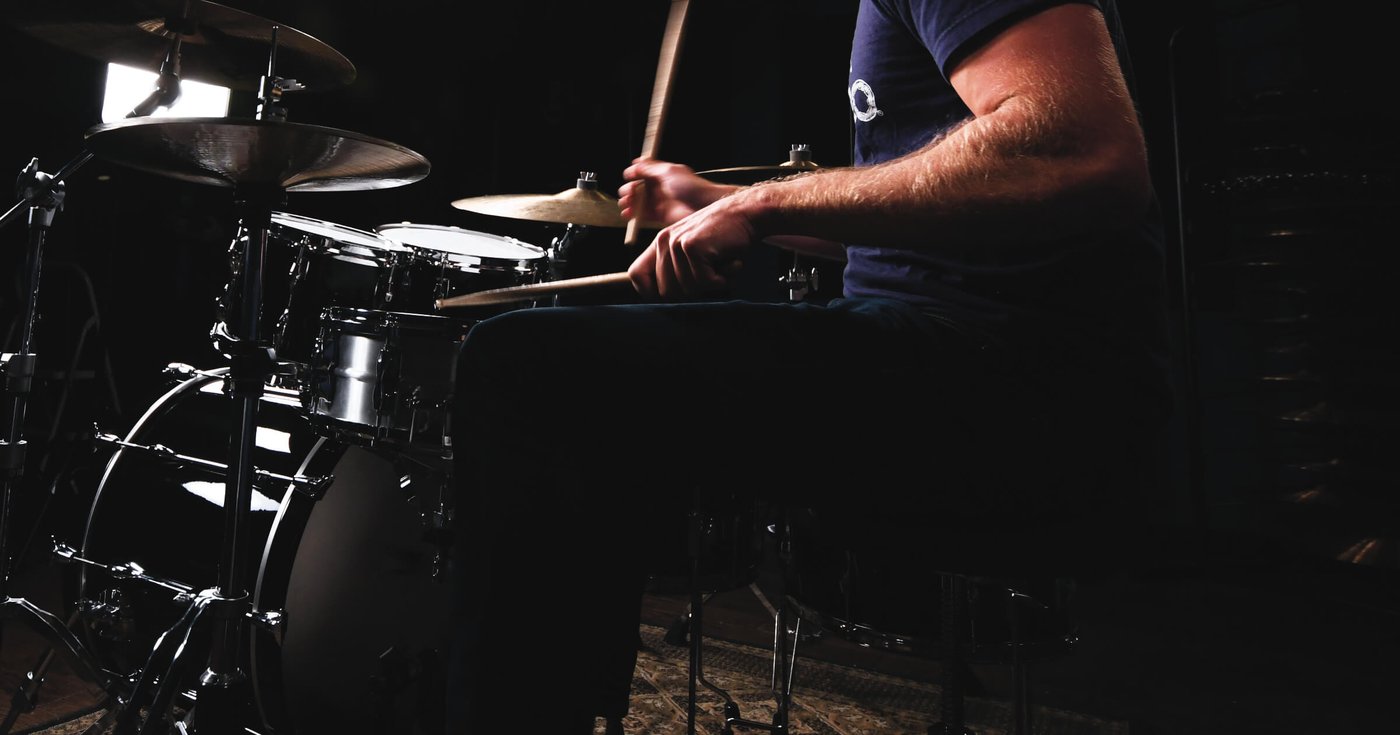 Open Your Ultimate Drumming Toolbox »
Download the Sheet Music »
Adam Marko will teach you how to further your musicality on the drum set by taking a normal groove and changing the hi-hat, ride, and crash patterns to achieve a range of musical emotions. You can take all of these patterns and apply them to ANY beat.
He first covers 4/4 time, then dives into 7/8. He'll also play to multiple Special Providence songs including a short piece where he puts these ideas into action – attaining a variety of feels without changing the kick or snare placement.
Lesson index:
0:06 – Song "Northern Lights" by Special Providence
4:00 – Introduction
5:10 – GIVEAWAY Details
7:00 – Lesson Overview
9:42 – Exercise #1-12
24:50 – Exercise #13-18
31:40 – Excerpt from "Awaiting" by Special Providence
33:16 – Song "Surprise Me" from Special Providence
39:30 – Q & A
50:00 – Special Providence Medley
About Adam:
Adam Marko is the drummer and motor of the modern instrumental band Special Providence. With their virtuoso yet easily digestible style, they have become one of the most well known and appreciated progressive metal quartets in the European progressive scene. Their latest album was received extremely well and was performed on tour with bands such as Spock's Beard, Haken, and even supported Dream Theater. It was also performed at all the major progressive festivals in Europe.
Besides his own band, Adam is one of the best employed session drummers in Hungary having taken on various styles of music from hip-hop and pop to rock and metal. The musical diversity and individuality in music are the two keystones in his playing and music creation. Adam is also an experienced drum clinician and performer. He's made appearances at Meinl Drum Festival, London Drum Show, Drumworld Festival, Swiss Drum Festival, Glasgow Drum Show, and many others!
Adam plays:
Natal Drums
Meinl Cymbals
Evans Drumheads
Vic Firth Sticks
SHARE THIS: